Extract: The Show Must Go On (2012) |

reviews, news & interviews
Extract: The Show Must Go On (2012)
Extract: The Show Must Go On (2012)
Bernard, Bruckner, and bikes: the second extract from flautist Gareth Davies's new book about the LSO
LSO outside Barbican entrance
As we approach the end of what feels like a long season of concerts, I cannot think of a more satisfying way to finish than with Bernard Haitink on the podium. All conductors have different styles, whether dancelike, quivering, rude, tormented genius, or extended baton (others are available). Bernard is one of a precious few who don't really seem to do anything much when they stand in front of an orchestra.
Let me clarify that straight away: less is more. I am positive that as Haitink has grown older, as with Sir Colin, economy of effort has influenced his conducting style; but with an orchestra like the LSO, alert to every twitch of an eyebrow, large expansive gestures are simply unnecessary. They are probably for the audience's benefit – this is theatre, after all. However, Bernard doesn't always say very much, either. He doesn't need to: it's all there in his movement, before he opens his mouth or indeed his score.
As it is nearly the end of term, the orchestra can be a noisy environment in which to work, and I'm not talking about the violas cowering in front of the trumpets. There is a level of acceptable chatter which is almost always vibrant discussion of musical points. I can speak only for the flute section, but assume that it is the same in the horns. There are many occasions during rehearsals when Lennie MacKenzie, the chairman, has to shush the orchestra so that we can listen to the pearls cast before us – but with Bernard, there is no need for this. At the start of the rehearsal, he stands in front of us looking around at who is on the stage, smiling at old friends, nodding at new ones. The orchestra smiles back and is silent. He speaks: "So. Good morning. Bruckner 4, yes?" (Gareth Davies performs with the LSO, pictured below).
He sweeps his gaze across the string section and a small flick of his baton coaxes the warmest sound I have ever heard from them. He smiles. He looks up to David Pyatt in the horn section, and with another flick that famous call is plucked from the air. Bernard encourages a little more sound with his left hand before the woodwind section echoes the opening motif. The acoustic in the Barbican is a little dry compared with Salle Pleyel in Paris, but the orchestra sounds rich, dark, and different from when any other conductor is playing with us. Gradually you can sense his left hand starting to move slightly more, not that you could tell from the audience, but we can sense it from the stage. The first of the monumental crescendos has begun: a slight bloom in the sound at first, but gradually the depth of sound becomes more powerful with each bar, inevitable and unstoppable. The final four bars before the first of many peaks in this piece approaches.
Bernard slowly raises his left hand and lightly clenches his fist, which he shakes, and then as we reach the ff marking he subdivides his beat into four without changing tempo. A slight flick of his shoulders and his fist comes slowly down with the weight of granite. The stick slices the air. The sound that is unleashed is huge, not just loud, but massive and wide and warm. Bernard takes in the faces of the orchestra. Everyone who doesn't blow something is smiling and sitting back in their chairs. He hasn't said or done anything that you would notice from the auditorium, and yet he has said and done everything. The sound of the LSO has changed in three minutes, and not a word has been said. This is a master at work.
After two concerts in the Barbican we found ourselves on the Eurostar early on Saturday morning. There seemed to be a vast number of instruments around. It turned out we were sharing the train with the Orchestra of the Age of Enlightenment, and a string quartet. Despite the recipe for a noisy journey, most people were tired, and slept or read the engorged Saturday papers before we arrived during a torrential downpour in Paris. It was one of those "this isn't going to stop" storms, so we all (LSO and OAE) ran across to the same hotel by the station. As two orchestras tried to find room keys at the same time, we looked out of the door to see that the storm that wasn't going to stop had stopped, and the sun was shining.
Although we shared train and hotel, we had the hall to ourselves. Just as well, as the forces needed for the Bruckner are vast and cover most of the stage. Things were a little more intimate for the Mozart Piano Concerto, which we were playing with the wonderful Maria João Pires; in fact, the way she turned and reacted to the woodwind section in the conversational passages made me feel as if I were playing in a string quartet rather than an orchestra. (A string quartet with a flute, anyway. And a piano.)
She was a joy to play with, and a perfect appetizer for the heavy Bruckner. We finished the balance rehearsal with Mozart as the stage was being set for the concert. Bernard turned to the soloist,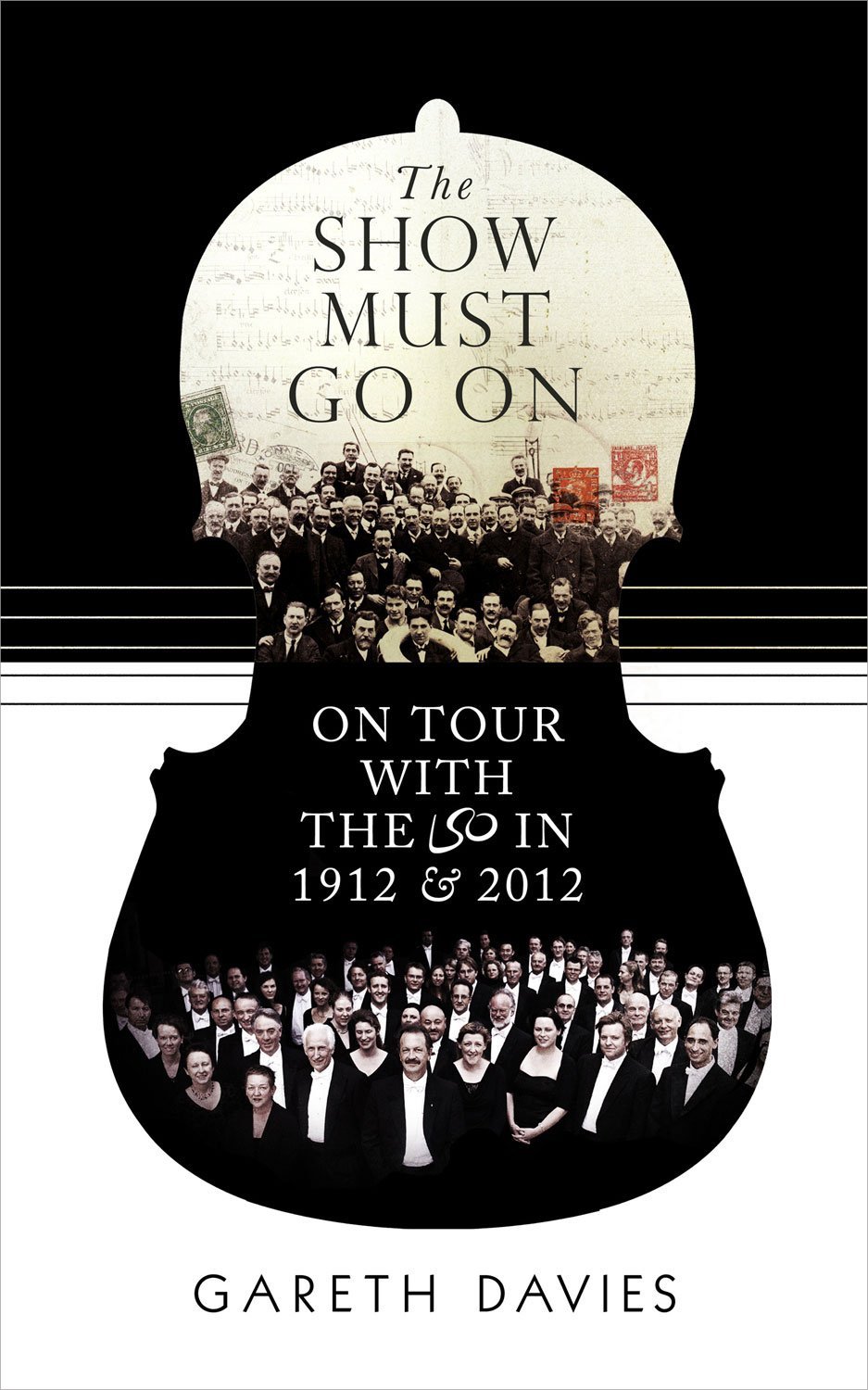 "So, we start and you play what you want, yes?"
"Yes, whatever you want, Maestro."
We started the orchestral tutti, and the piano joined about four minutes into the piece. Bernard turned again and Maria João smiled back. They both shrugged their shoulders and stopped. "OK?"
"Yes!"
"Anything else you would like to do?"
"I don't know. Maybe second movement?"
Bernard turned to the second movement. "So which bit would you like to do?"
"Well, I don't mind, you say."
Bernard paused and looked thoughtful. "You know, I always hated these rehearsals right before a concert. It's the wrong temperature."
He turned to the soloist once again, "And you know you play very well. I have no criticisms!" She smiled, and the rehearsal ended. The concert an hour later was wonderful.
On our return to London we had a brief rehearsal before the final concert. Afterwards I was walking to the lift carrying my Brompton in its folded-up state. I met Bernard waiting for the lift, and he instantly spotted my hand luggage.
"Ah, a Brompton; very impressive, Gareth. Do you cycle all the way here on that?!" (I live 30 miles away.)
"No, it's only got two gears! Maybe if I had three?"
He laughed. "You know, I have recently bought a new bicycle."
As he is Dutch, I suppose I shouldn't have been surprised, but it wasn't the conversation I was expecting to be having in a lift with Bernard Haitink. "Yes, it's one of those bikes that has an electric motor on it! I still have to pedal, but it helps me get up the hills these days."
"I expect you'll go flying past me, then, Bernard."
"Oh I don't think so, Gareth! See you tomorrow."
Bernard Haitink. Legend. Maestro. Cyclist.
This is an extract from The Show Must Go On - On Tour with the LSO in 1912 and 2012 by Gareth Davies, published by Elliott & Thompson, hardback and ebook editions available.
Explore topics
Share this article