Classical CDs Weekly: Wim Henderickx, Mahler, Nielsen |

reviews, news & interviews
Classical CDs Weekly: Wim Henderickx, Mahler, Nielsen
Classical CDs Weekly: Wim Henderickx, Mahler, Nielsen
Symphonies from Austria and Denmark, plus contemporary music from Belgium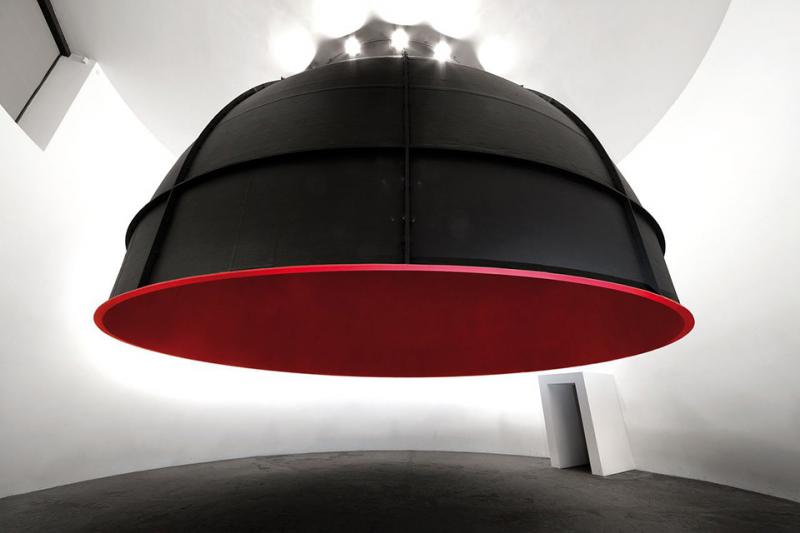 Anish Kapoor's 'At the Edge of the World' - the inspiration for Henderickx's Symphony No. 1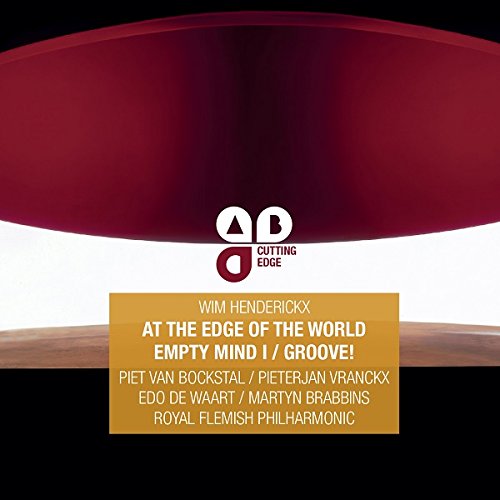 Wim Henderickx: Symphony No. 1 At the Edge of the World, Empty Mind, Groove! Royal Flemish Philharmonic/Edo de Waart and Martyn Brabbins (Royal Flemish Philharmonic)
Elliptical sleeve notes are a given with each new release of Wim Henderickx's music, and this two-disc set is true to past form: "He invents new tonal palettes with abandon and mixes them with care." Hmmm. Maybe it's the translation. Fortunately, the music here is really terrific, and this compilation of orchestral pieces is Henderickx's most approachable yet. His first symphony, At the Edge of the World, is a substantial five-movement work, each of its sections referencing an artwork by Anish Kapoor. The title comes from the fourth section, inspired by Kapoor's vast red dome (pictured above right). The resonant acoustic is referenced with bell sounds and sustained string chords, the backdrop for chattering winds. "Svayambh", the symphony's third movement, is a viscerally exciting piece of fast music, albeit hard to square with its inspiration, a slowly moving eight-tonne block of red wax. Henderickx's music is strong enough to thrive without a programme. The work gets a flamboyant, exuberant performance from Edo de Waart's Royal Flemish Philharmonic, and the sound engineering is spectacular.
Groove! is an extravagant, eclectic showcase for percussion and orchestra. Exactly how many instruments solist Pieterjan Vranckx actually plays is unlisted, but one does wonder how they're squeezed onstage. It's riotously entertaining, especially in its jazzy final movement. Martyn Brabbins conducts, also leading the orchestral incarnation of Henderickx's oboe concerto Empty Mind. The original version, for oboe and electronics, is tauter and more alluring. Piet van Bockstal is unfazed by the technical demands. An entertaining collection of contemporary music for grown-ups, though refreshingly accessible for those willing to make the effort.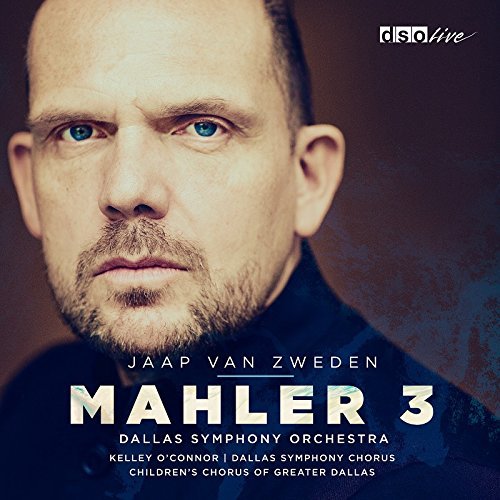 Mahler: Symphony No. 3 Dallas Symphony Orchestra/Jaap van Zweden, with Kelley O'Connor (mezzo-soprano), Dallas Symphony Chorus, Children's Chorus of Greater Dallas (DSO Live)
Jaap van Zweden's years spent as the Concertgebouw Orchestra's leader should mean that his Mahlerian credentials are impeccable. His live Mahler 3 was assembled from live performances taped last May in his role as the Dallas Symphony's Music Director. This symphony has fared well on CD; its vast dimensions seem to make it the most forgiving, the least neurotic of Mahler's symphonies. All life is here, and the music is robust enough to withstand a variety of approaches. Van Zweden's opening is very promising – massed horns ringing out with impeccable intonation, and there's a magnificently imposing trombone solo. Bernstein made the first movement's raucous march sound like Ives. This performance takes longer to warm up, but the Dallas brass really do deliver. Mahler's minuet features some lovely divisi string work, and the spikier scherzo is better still – the offstage posthorn beautifully caught, the rousing coda sensational.
Vocal duties are handsomely done: mezzo Kelley O'Connor is appealing in Mahler's unearthly fourth movement, van Zweden providing an appealingly dark backdrop. Full-blooded choral singing makes the fifth movement zip by. Mahler's slow finale is the hardest of the six movements to get right. Van Zweden's basic speed strikes me as ideal, and the sonorous close feels well-earned. Loud, deserved applause hasn't been edited out, which didn't disturb me. Handsomely recorded, and highly desirable – a much warmer, friendlier performance than van Zweden's unsmiling cover portrait might suggest.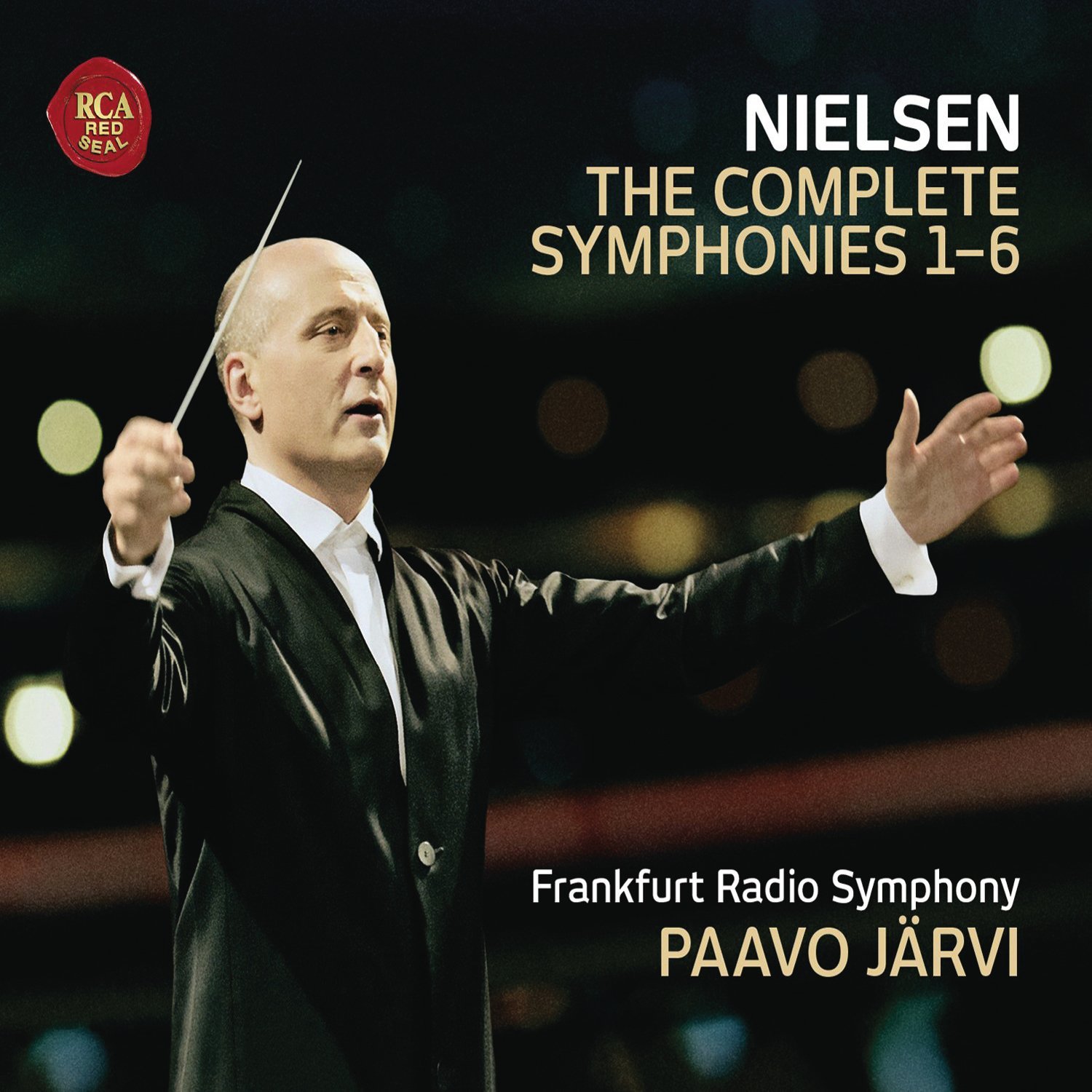 Nielsen: Symphonies 1-6 Frankfurt Radio Symphony/Paavo Järvi (RCA)
Nielsen's 150th birthday celebrations ended some months ago, but that hasn't led to any let up in new releases of his music. There's a phenomenal box set of archive Nielsen recordings on the Danacord label which I'll cover shortly, but as a stopgap we've yet another cycle of the six symphonies. Happily, Paavo Järvi's set is among the best of the newcomers. Oramo's is the most consistent, but Järvi has different strengths. He's aided by magnificent playing from his Frankfurt orchestra, showing few signs of strain in music that can't yet be familiar repertoire in Germany. Nielsen's contrapuntal textures never sound muddy, and every thread is projected with confidence. Especially the all-important bass lines: there's a resonant cello and bass entry about three minutes into the Fifth Symphony which made me jump. John Storgärds' hard-working BBC Philharmonic sound lightweight by comparison. You'd expect Symphonies 4 and 5 to eat up most of an orchestra's rehearsal time, and these performances really do deliver. No. 5's ending blazes, and No. 4's duelling timps don't disappoint, though the Järvi's unscripted slowdown in the symphony's coda sounds corny once you're used to hearing it played straight.
Symphonies 1-3 aren't heard as frequently – a pity, as they're delectable. The glorious waltz at the heart of the Espansiva's opening movement is intoxicating, and Järvi gets the tempo exactly right in the finale. The sudden collapse of momentum in No. 2's last movement is brilliantly managed, and I've had Järvi's exuberant performance of Nielsen's First playing on a loop: perky, characterful winds and shrewdly chosen speeds give the scherzo a delicious lilt. No. 6 is the most enigmatic: Järvi doesn't plumb its depths as deeply as Oramo does, but the playing is phenomenal, the first movement's terrible climax a real shocker. Fantastic bassoons at the work's close – what a way to end a symphonic career. This set's bargain price makes it all the more desirable; there's no excuse not to buy it.
Svayambh was inspired by a slowly moving 8-tonne block of red wax.
Explore topics
Share this article