Classical CDs Weekly: Mozart, Magdalena Filipczak, Masterworks of the 20th Century |

reviews, news & interviews
Classical CDs Weekly: Mozart, Magdalena Filipczak, Masterworks of the 20th Century
Classical CDs Weekly: Mozart, Magdalena Filipczak, Masterworks of the 20th Century
A jazzed up classical concerto, an eclectic violin recital and an epic box set
Saturday, 05 September 2015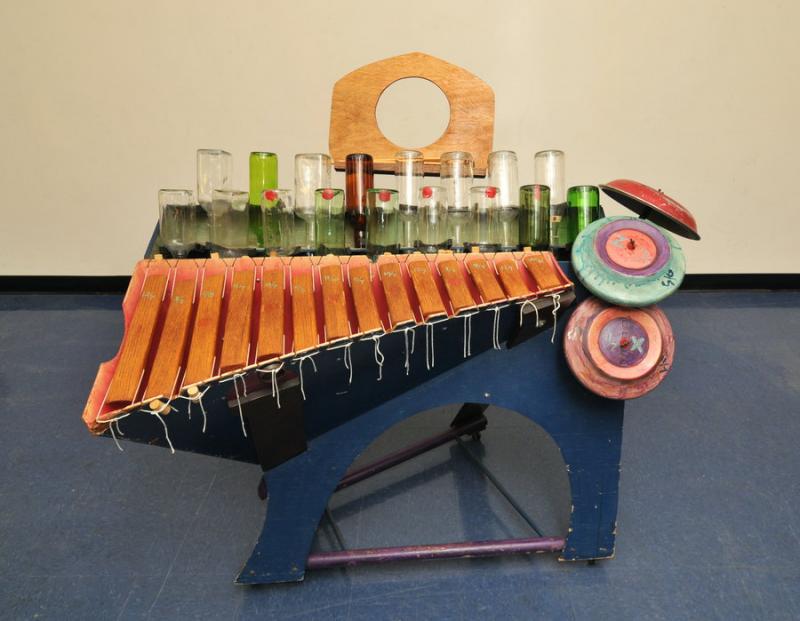 Harry Partch's Zymo-Xyl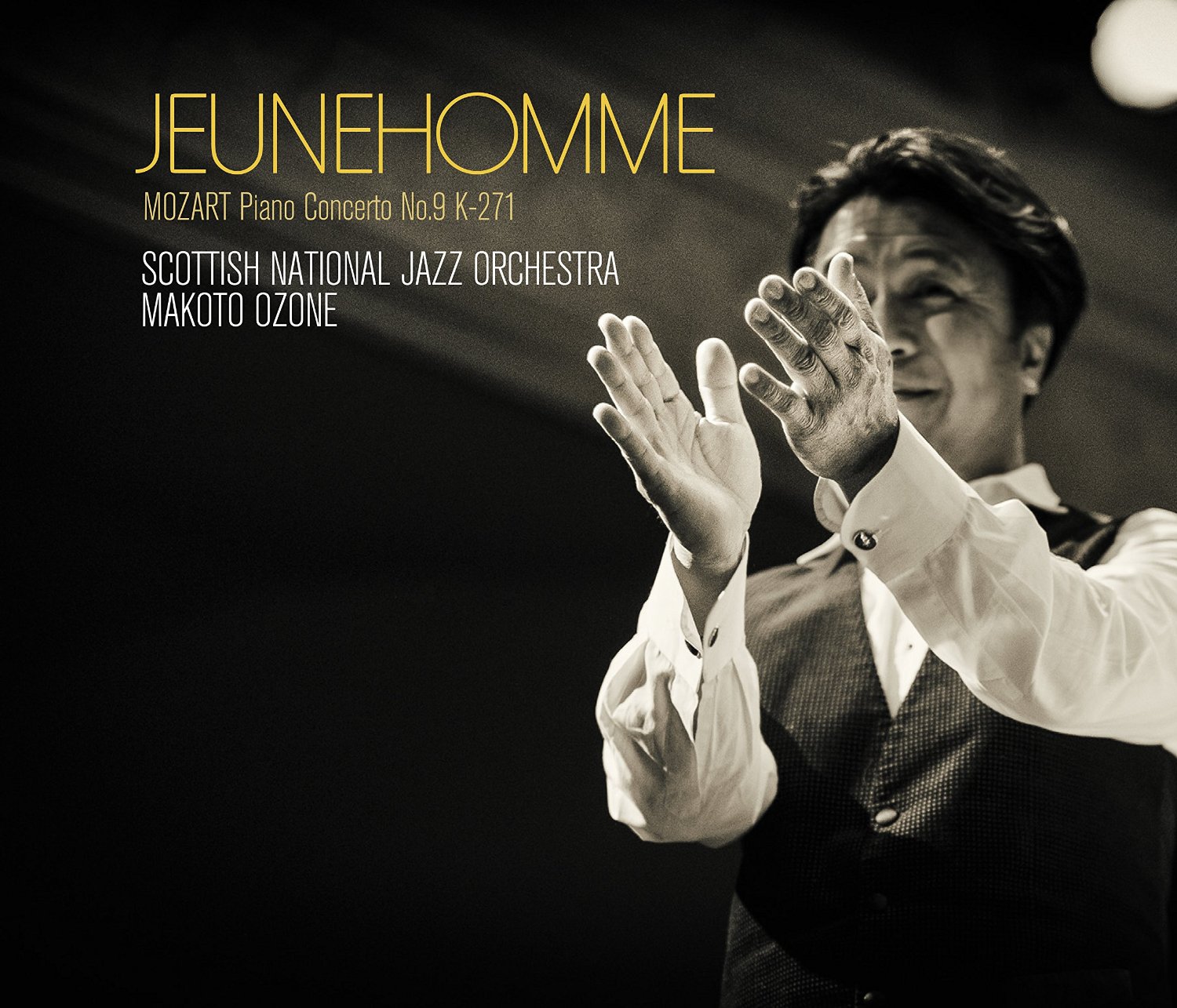 Mozart, arr. Makato Ozone: Piano Concerto No.9 Makato Ozone (piano), Scottish National Jazz Orchestra, dir. Tommy Smith (Spartacus Records)
This is something pretty special. Jazzed-up Bach usually works, as Jacques Loussier has shown, and I've enjoyed recent arrangements of Stravinsky and Messiaen. But Mozart? Here is Japanese pianist Makoto Ozone's take on the Piano Concerto No.9, the Jeunehomme, accompanied by the Scottish National Jazz Orchestra. It's stunning, the most potent musical pick-me-up I've encountered in months. The composer would surely have approved. As Ozone says, "There's a lot of joy in Mozart's music, and he was a great improviser... and jazz is all about improvisation." At times you think you're listening to a neat wind band transcription, before it all gets a bit Ellingtonesque. The fun starts immediately; Mozart's perky opening gesture survives intact, and the soloist follows the original by entering almost immediately. Ozone's punchy first entry is electrifying. The SNJO's lower reeds and trombones play with supernatural agility, and there's some smart drumming from Alyn Coxer. Above all, it's infectiously, consistently inventive, each audacious digression paying off handsomely.
Mozart's slow movement is recast as a moody nocturne, the mood set by Tommy Smith's sultry tenor sax solo. Before it becomes a tango. You don't miss the tutti strings at all, with soft winds providing sensitive support. Ozone's finale lasts twice as long as the original, but isn't a minute too long. Brash exuberance gives way to cocktail bar sophistication. There's a protracted, though marvellous, drum solo near the end. I can't recommend this enough: this a disc which contains beauty, grace and profundity. Along with buckets of big-hearted fun. The live recording is atmospheric but punchy. A magnificent, life-enhancing achievement: mandatory listening for both Mozart buffs and jazz fans.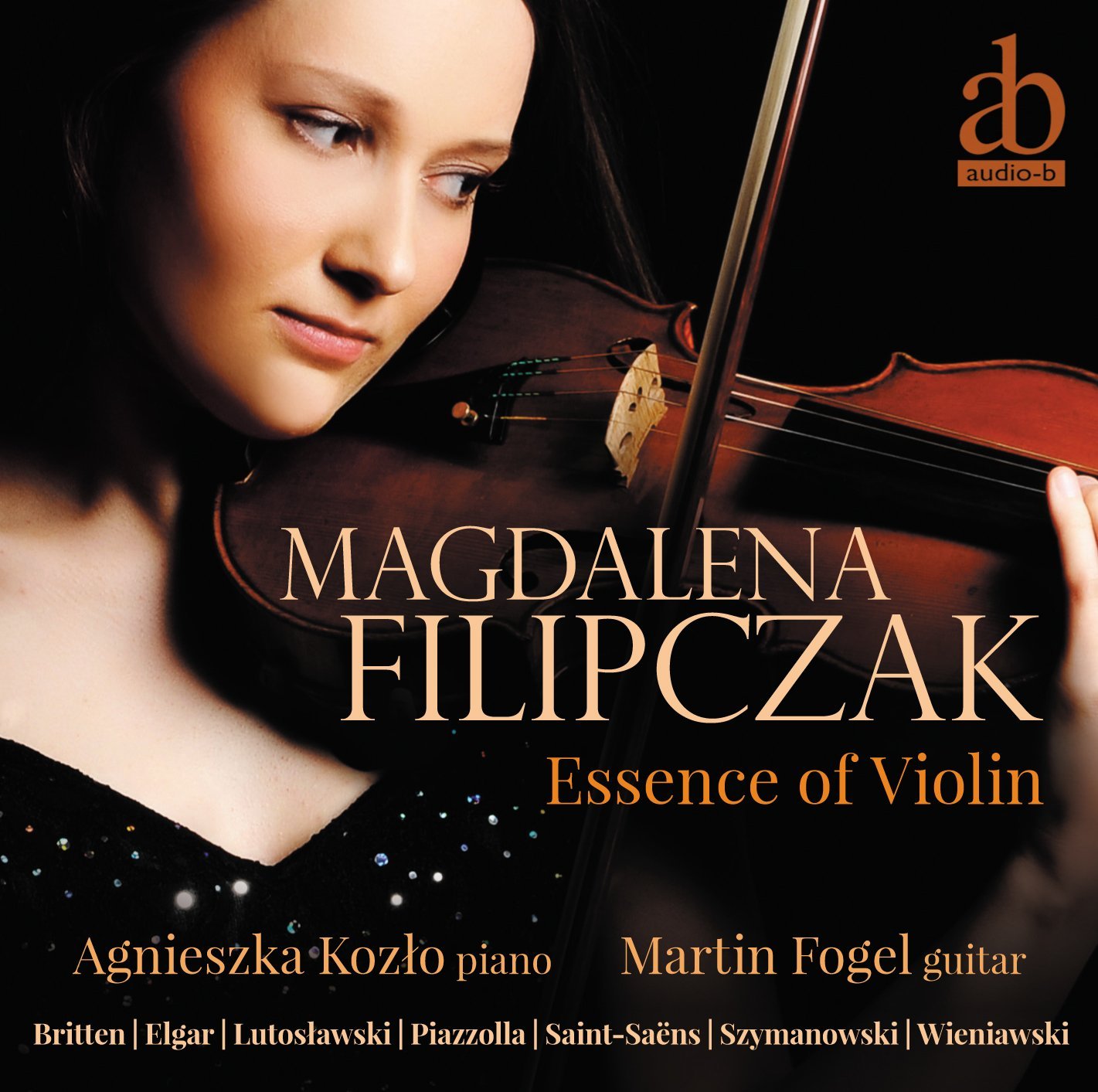 Essence of Violin Magdalena Filipczak (violin), with Agnieszka Kozło (piano) and Martin Fogel (guitar) (Audio-B)
Not many solo recitals are as eclectic as this; you don't expect to find Elgar, Piazolla and Lutosławski sharing disc space. As a calling card for a young violinist, Magdalena Filipczak's Essence of Violin is a treat. She's a musical chameleon, quickly getting under the skin of whatever she's playing. There's a consistency of approach too; the less virtuosic salon pieces treated with as much care as the showstoppers. A Saint-Saëns caprice has all the fireworks anyone could want. To calm things down, Filipczak follows it with humane, sweet-tempered performances of Elgar's Chanson de Matin and Salut d'amore. Two movements from Piazolla's Histoire du Tango sound suitably idiomatic, and they're beautifully accompanied by guitarist Martin Fogel. He deserves a disc to himself; the veiled intro to "Café 1930" is exquisite.
We get Wieniawski's expansive Fantaisie Brillante, based on themes from Gounod's Faust. Cheesy, yes, but magnificently done, with sensational piano playing from Agnieszka Kozło. Rarities include an extract from Szymanowski's ballet Harnasie; its haunting opening followed by a vigorous, foot-stamping folk dance. I'd never heard Britten's 1937 Reveille before, an engaging study inspired by the Spanish violinist Antonio Brosa's difficulties in getting up each morning. Over an insistent piano accompaniment, Filipczak's solo line slowly comes to life. We're tricked into thinking that she's gone back to sleep at the close, before Britten's brusque closing chords. A glittering chunk of late-period Lutosławski closes proceedings. All immaculately recorded and well-annotated; an anthology to suit all tastes.
Masterworks of the 20th Century (Sony)
The one flaw in this remarkable box set is the complete dearth of documentation, apart from recording dates and venues. Which isn't a problem with the few familiar works included. Stravinsky's Agon gets a sharp performance from Erich Leinsdorf's Boston Symphony Orchestra, and there's a pioneering disc of Boulez, the Livre pour cordes gamely tackled by the strings of the New Philharmonia. Sergei Ozawa's handy 1960s Takemitsu anthology is included. But I'd suggest turning first to the Ives disc, where pianist John Kirkpatrick gives a lucid performance of the Concord Sonata, shorn of the optional flute and viola parts. Amazingly, it's coupled with vintage recordings of Ives himself playing snippets of the work. Listening to the composer's tender 1942 taping of "The Alcotts" is the musical equivalent of time travel; the lyricism and warmth which Ives brings to it is eye-opening. There's an album devoted to maverick microtonalist Harry Partch. Crazy stuff, especially a work based on "8 Hitchiker Inscriptions from a Highway Railing at Barstow, California" with Partch providing the gravelly spoken intros. His Caster & Pollux is magical, and there's an extended sequence of the composer demonstrating his own instruments. Partch's spoken preambles are frequently more poetic than the sounds produced, but who wouldn't want to know what a Zymo-Xyl, a Boo or a Chromelodeon sound like?
A famous 1960s LP from the Columbia-Princeton Electronic Music Center is included. Halim El-Dabh's deranged Leiyla and the Poet is a loopy highlight, along with two works by Milton Babbitt. Otto Luening's Gargoyles cleverly fuses electronics with prerecorded violin. A choral anthology contains the indigestible North American Time Capsule 1967 by one Alvin Lucier, which must involve one of the earliest uses of a vocoder. Toshi Ichiyanagi's Extended Voices overdoes the electronics, so it's a relief to close with a pair of sombre, static vocal works by Morton Feldman. One disc contains an unexpectedly involving percussion solo by Stockhausen, and Xenakis's mind-stretching, ear-splitting piece for winds, Akrata. There's also music by George Crumb, Bruno Maderna and Berio. No notes, but Googling should fill in the gaps. This is a fantastic bargain, even if you think you don't like this sort of thing, and a reminder of a happy time when major record labels were willing to bankroll such uncommercial repertoire.
Who wouldn't want to know what a Zymo-Xyl, a Boo or a Chromelodeon sound like?
Explore topics
Share this article