Classical CDs Weekly: Melartin, Rachmaninoff, Rzewski |

reviews, news & interviews
Classical CDs Weekly: Melartin, Rachmaninoff, Rzewski
Classical CDs Weekly: Melartin, Rachmaninoff, Rzewski
Finnish tone poems, Russian sacred music and some eccentric piano variations
Saturday, 03 September 2016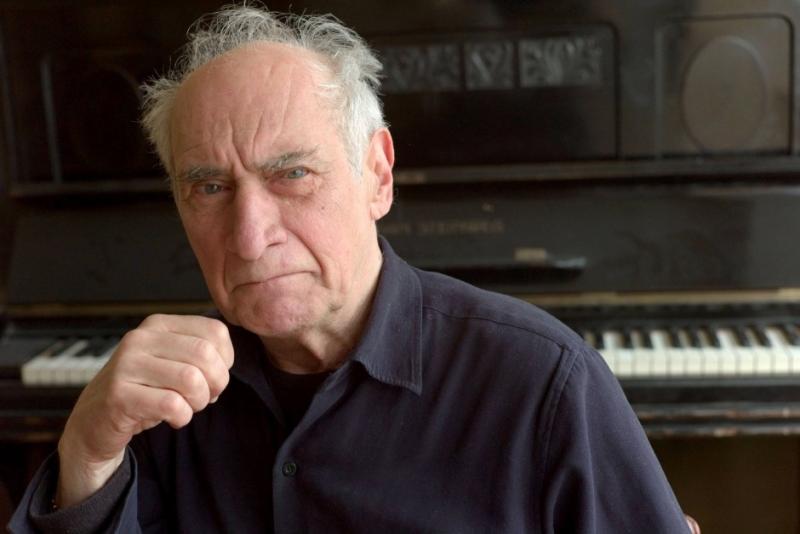 Frederic Rzewski at work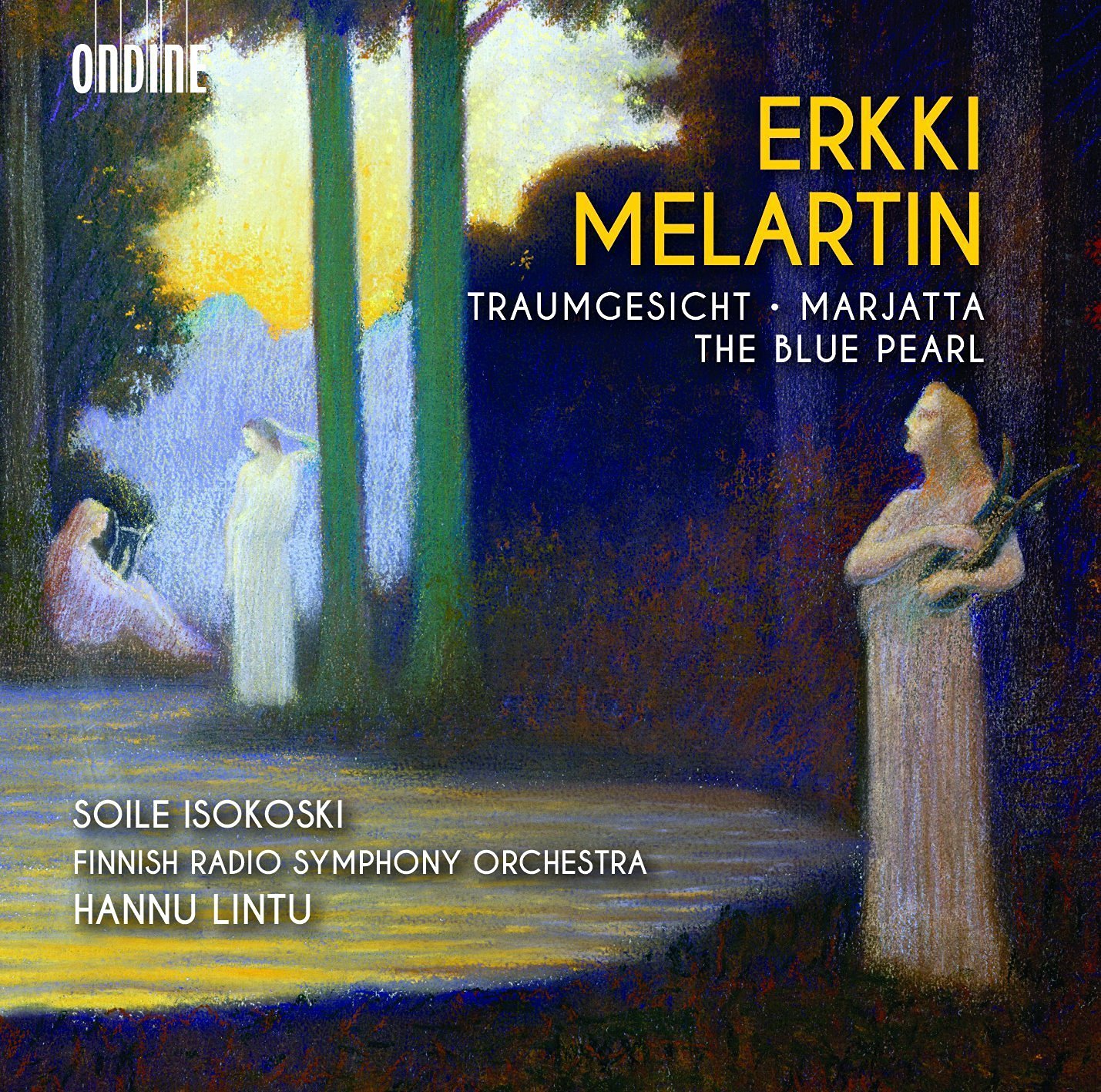 Erkki Melartin: Traumgesicht, Marjatta, The Blue Pearl Finnish Radio Symphony Orchestra/Hannu Lintu, with Soile Isokoski (soprano) (Ondine)
Contrary to what you might read, there wasn't just one composer active in early 20th century Finland. A recent study concluded that Sibelius accounts for 40% of all Finnish music performed worldwide. Sibelius is great, but there are other figures worth investigating. One is Erkki Melartin (1875-1937), active as a conductor and as an influential composition teacher at the Helsinki Conservatoire. On the basis of this appealing anthology, his music is more than decent, and sounds nothing like that of Sibelius, Strauss and Debussy being the more obvious influences. The tone poem Traumgesicht is an appealing moody opener, a richly harmonised dreamscape climaxing with a very Mahlerian death march. Another programmatic piece, Marjatta, includes an obbligato role for soprano, the sleeve notes describing it as a companion piece to Sibelius's contemporaneous Luonnotar. Melartin also drew his source material from the Kalevala – in this case a heady tale involving the titular heroine's implausible, fruit-based impregnation. Plotwise it's unhinged, but the music is dazzling. Cuckoo calls and diaphanous strings are deployed with rare skill. Soprano Soile Isokoski is always audible, Melartin's orchestration increasingly colourful as the work progresses.
Hannu Lintu's Finnish Radio Symphony Orchestra complete the disc with a suite drawn from Melartin's last major work, his fairy tale ballet The Blue Pearl. Scored with great restraint (though including piano and wind machine in a storm sequence), it's a consistent delight. You'll wonder where this music has been in your life, the last movement's mazurka bringing the collection to an upbeat close. Desert island stuff, sumptuously recorded and sweetly performed. Good cover art too.
Rachmaninoff: Vespers Saint Thomas Choir of Men & Boys, Fifth Avenue, New York/John Scott (Resonus Classics)
Rachmaninoff, not Rachmaninov on this disc. That's how the composer spelled his name after arriving in the USA, and how it's written on his gravestone in New York. One thinks of Rachmaninoff as a master of the long line, a composer of insidious extended melodies. Coming to the Vespers again after a long interval was a surprise. Here, the Russian speech rhythms determine the music's shape, the irregular phrases shorter than those found in the piano concertos and symphonies. This is a revelatory performance from an unlikely source, the music sounding simultaneously archaic and thrillingly modern. Western choirs bring a very different sensibility to the work; an idiomatic Slavic vibrato isn't much in evidence but the sheer weight of sonority is a thing to wonder at. The late John Scott's fearless boy trebles are beyond reproach, scything through the textures and giving Rachmaninoff's squelchier chords an irresistible clarity.
None of which would matter if this performance didn't ooze soul. If there's a more intensely dramatic reading of the ninth section's "Blagosloven esi, Gospodi", I've not heard it, and the unnamed tenor soloist in the fifth part floats over a flawless, gently rocking backing. The same movement's notorious bass line is handsomely dispatched. The whole thing magnificently recorded in the generous acoustic of New York's Saint Thomas Church: a moving memorial to a great choral conductor.
Rzewski: The People United Will Never Be Defeated, Four Hands Ursula Oppens (piano) with Jerome Lowenthal (Cedille Records)
Frederic Rzewski's mind-bending sequence of 36 variations on a Chilean protest song received a welcome recent leg-up courtesy of Igor Levit, who included it in his last Sony release. It's arguably one of the great 20th century piano works, magnificently served here in a second recording by its dedicatee Ursula Oppens. In her words, "the variations explore all of piano history", Sergio Ortega's catchy melody the springboard for a compelling and witty sequence of digressions. Few avant-garde masterpieces are as accessible as this, and Oppens's playing is stentorian and laugh-out-loud funny by turns. The high spots are too numerous to list in full. Rzewski's sharp staccato chords, ringing out like bells in Variation 5 are startling. The direction to play "recklessly" in Variation 10 is followed by Oppens to the letter, the ferocity of her glissandi making you worry that she's about to topple off her piano stool.
Rzewski's structural savviness never deserts him – the more outré variations are just long enough, sly allusions to the Chilean song recurring exactly when they're required: Variation 12's spooky whistling (provided here by Michael Lenahan) is succeeded by a delectably jazzy retread of the theme. Sharp-eared listeners will spot a reference to a famous Hanns Eisler song in Variation 26. No. 28 is my personal favourite, a quizzical march with a sublime soft coda. Later, there's a bit more whistling and a loud slamming of the piano's lid. Oppen's improvised cadenza is concise, before the world-weary Goldberg-style reprise. Quite brilliant, and it's coupled with Rzewski's more recent Four Hands, a piano duet written for Oppens and Lowenthal. It climaxes in a riveting twelve-note fugue. A fabulous release, captured in warm, immediate sound.
You worry that Oppens is about to topple off her piano stool
Explore topics
Share this article