Classical CDs Weekly: MacMillan, Mendelssohn, Mozart, Tchaikovsky |

reviews, news & interviews
Classical CDs Weekly: MacMillan, Mendelssohn, Mozart, Tchaikovsky
Classical CDs Weekly: MacMillan, Mendelssohn, Mozart, Tchaikovsky
Contemporary music from Scotland, plus youthful piano concertos and Russian symphonies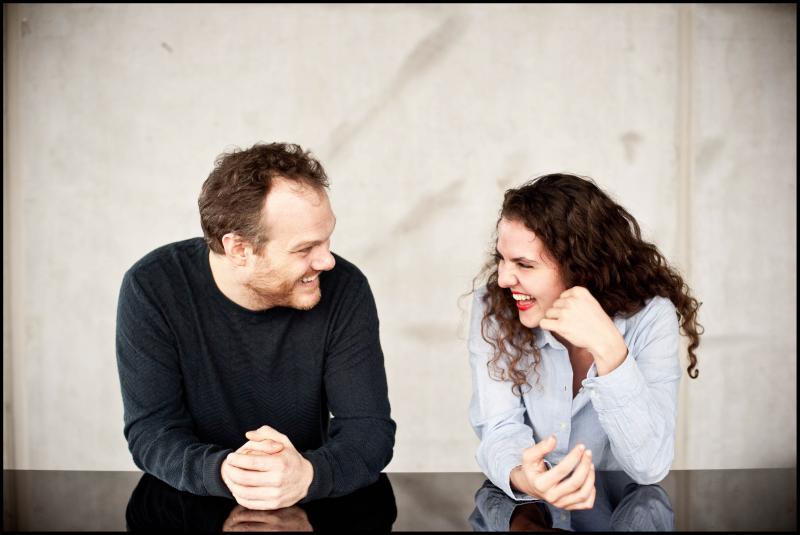 Lars Vogt and Danae Dörken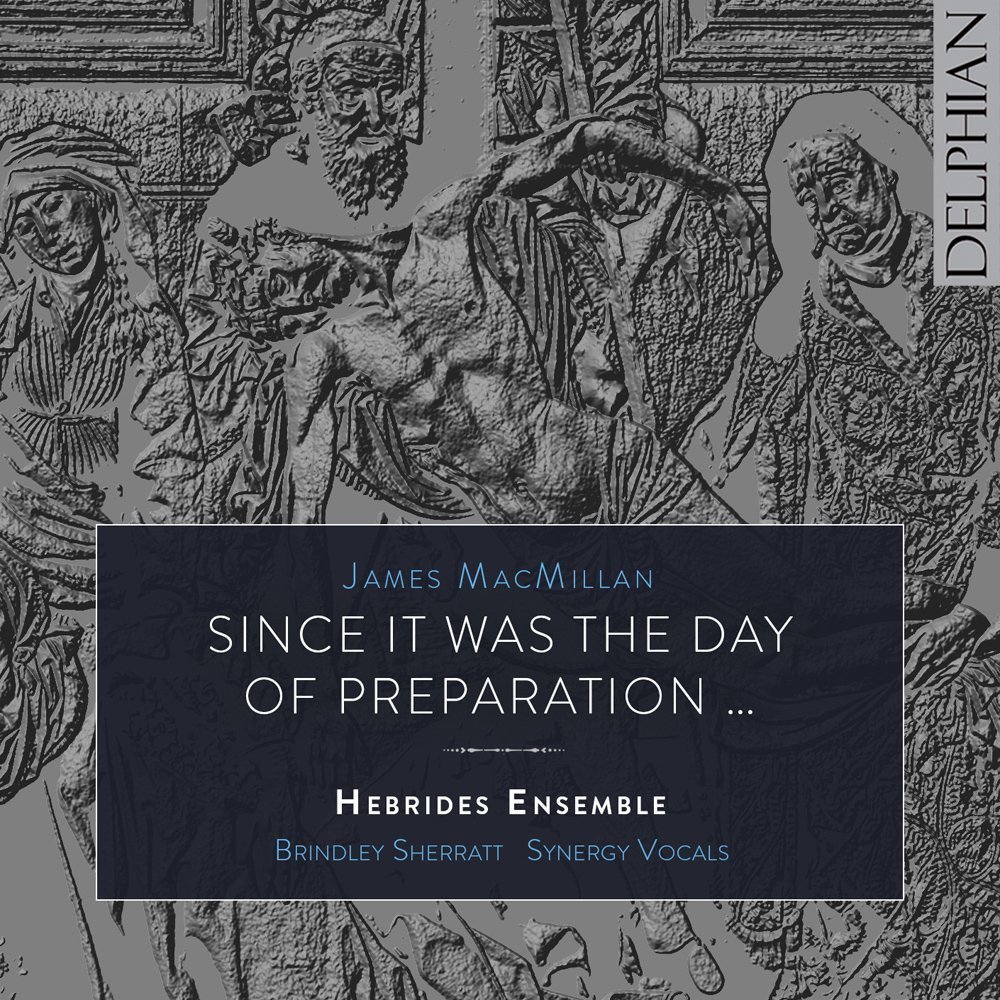 James MacMillan: Since it was the day of Preparation Hebrides Ensemble/William Conway, with Brindley Sherratt (bass), Synergy Vocals (Delphian)
A follow-up to James MacMillan's St John Passion, Since it was the day of Preparation tells the story of the Resurrection as narrated in the Gospel of St John. It feels like a big work, though scored with startling restraint for a solo bass, vocal quartet and just five instrumentalists. And what instrumentalists: Elizabeth Kenny's gorgeous theorbo solo opens proceedings, and a Steven Stirling's horn obbligato near the work's close recalls Messiaen's Appel Interstellaire. The transitions are brilliantly achieved, the vocal numbers melting seamlessly into the instrumental interludes.
Macmillan's work is a musically entertaining, dramatically satisfying piece of theatre, not a dull slab of dutiful contemplation. Part 2's 'The Empty Tomb' is a brilliant example, a riveting chunk of plot whizzing past in under three minutes. The ensuing solo clarinet motet leads to a sublime fragment for four voices. The mingling of the hymn Veni Creator Spiritus with Christ's reappearance is incredibly moving, Gabriella Dall'Olio's harp accompaniment a thing to marvel at. And for all the musical sophistication on display, there's magic in the simplest of effects, notably the simple chiming of hand bells. The work's coda is sublime. Recorded last November to coincide with a performance in Edinburgh, this is as authoritative a reading as we're ever likely to hear. Bass Brindley Sherratt is an imposing, humane Christ, and MacMillan himself joins in with the bell ringing. Immaculately recorded too.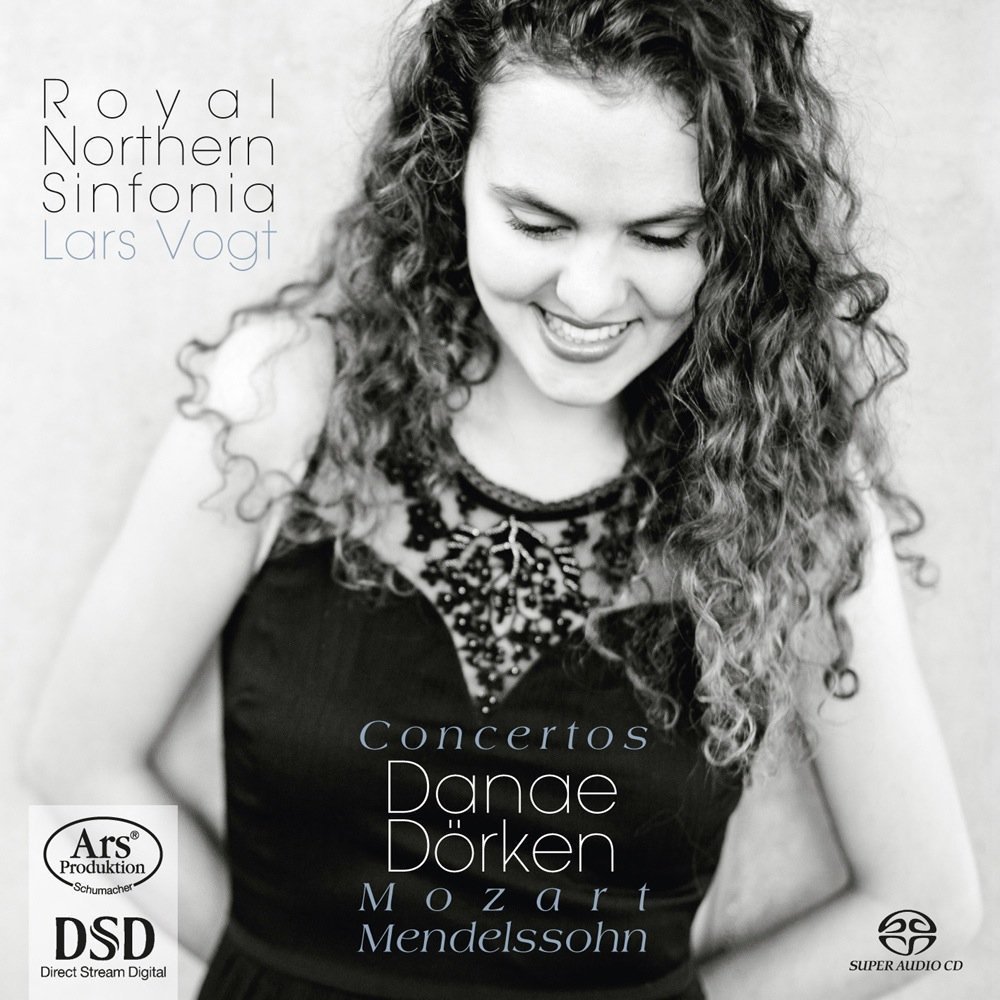 Mozart: Piano Concerto no. 21, Mendelssohn: Piano Concerto no. 2 Danae Dörken (piano), Royal Northern Sinfonia/Lars Vogt (Ars Production)
Some repertoire is so standard that it's easy to overlook. Like Mozart's Piano Concerto no.21, still associated with a middlebrow 60s Swedish film and one of Neil Diamond's cheesier hits. If it's a piece you've long shunned, this performance by the young German pianist Danae Dörken might be one to investigate. She's helped by Lars Vogt's ever-responsive Royal Northern Sinfonia and the rich acoustic of Sage Gateshead; this is a chamber scale reading which is as flavoursome as any I've heard. And brimming with humour too: Dörken's conversational sparring in with Mozart's solo winds in the first movement is delicious. As is the slow movement, Vogt's strings sensibly holding back before the piano's soft entry. The finale moves at a lick but never feels breathless. Dörken never puts a foot wrong: passage work is immaculate and her soft playing is wondrous.
She couples the Mozart with Mendelssohn's Second Piano Concerto. Which should be a popular classic, despite Schumann's disparaging verdict ("Unless I am greatly mistaken, he did it in a few days, perhaps in a few hours."). The D minor key signature shouldn't be taken too seriously; this is an effervescent romp of a piece, the storm clouds offset by passages of dizzy virtuosity which left me grinning. There's a grave, intensely serious slow movement before another dose of fireworks. Why isn't this work performed more often? Those looking for an alternative to concertos by Schumann and Grieg need search no further. Dörken's excitable, impetuous reading does Mendelssohn proud. A lovely disc, and a performer to watch.
Tchaikovsky: Symphonies 1, 2 & 5 Royal Liverpool Philharmonic Orchestra/Vasily Petrenko (Onyx)
Tchaikovsky's Fifth is another over-familiar concert staple. And a good one, though you can't imagine anyone wanting to rush out and buy another recording if they've already got the likes of Mravinsky or Jurowski in the pile. Vasily Petrenko's new version is very decent – never indulgent and boasting some thrilling playing from his Royal Liverpool Philharmonic. There's a very Slavic richness to the string tone, along with perky winds and weighty brass. The first movement's main section is ideally paced, allowing just enough relaxation when the second subject arrives. Tchaikovsky's development bristles with energy, its forward motion propelled by some brilliantly incisive brass playing. The return of the motto theme in the Andante cantabile is spectacular, and the finale whizzes along. All brilliant – but you need this set for Petrenko's accounts of Symphonies 1 and 2 on the first disc.
Both of which are delectable works; a few seconds of hearing this team open Symphony no. 1 should convince anyone. Those oscillating flutes a minute or so in, or the veiled sound which Petrenko draws from muted strings at the start of the slow movement are the real deal. Other delights include a soulful solo horn at the beginning of No. 2 and the same symphony's ebullient scherzo. And what an unbuttoned finale, played here with weight and wit. Let's hope that subsequent volumes in Petrenko's Tchaikovsky cycle are this good. Minimal sleeve notes and perplexing sleeve art (the conductor looking as if he's perishing in a gas flame), but Onyx's rich recorded sound ticks all the right boxes.
This concerto is still associated with one of Neil Diamond's cheesier hits
Explore topics
Share this article