Classical CDs Weekly: Lutosławski, Mahler, Salonen |

reviews, news & interviews
Classical CDs Weekly: Lutosławski, Mahler, Salonen
Classical CDs Weekly: Lutosławski, Mahler, Salonen
Colourful Finnish contemporary music, an important symphony from the 1960s and some very loud Mahler
Saturday, 08 December 2012
Leila Josefowicz plays Esa-Pekka Salonen's Violin Concerto
Lutosławski: Orchestral Works III Paul Watkins (cello), BBC Symphony Orchestra/Edward Gardner (Chandos)
If your passing acquaintance with Lutosławski's output goes no further than the masterly early Concerto for Orchestra, the 1950 Mała Suite shouldn't present any problems. This brief, four-movement work is equally disrespectful to the folk melodies to which it superficially pays lip service. It's glorious – 10 minutes of slyly tuneful, lucidly orchestrated fun. Revel in the opening dance, its chirpy piccolo rudely, brutally squashed by pounding Stravinskian string chords. Move on to the Symphony no 2, completed in 1967, and we're in a very different place. Lutoslawski's last two symphonies are bold, positive reinventions of symphonic form. This earlier work is all frustration and delayed gratification. That it still sounds so radical and uncompromising reflects the relative freedom with which Polish composers could engage with Western avant garde techniques in the 1960s. A series of episodes dominated by wind and brass struggle to express anything coherently over a 15-minute opening movement. So there's a sensation of deep relief when things start to happen in the subsequent Direct; the tempo accelerates, and Lutosławski gleefully, skilfully develops his material. Alarmingly, just when you begin to expect a resolution of sorts, the texture narrows and the music dissolves into thin air.
The other large-scale work is the 1970 Cello Concerto, dedicated by Lutosławski to Mstislav Rostropovich. He read the soloist's conflicts with a recalcitrant, desiccated orchestra as mirroring his own troubled relationship with the Soviet authorities, though the composer was more discreet about the concerto's meaning. Rostropovich's pioneering recording is undermined by a dodgy recording balance. Here, Paul Watkins' placing is acoustically more credible and his playing is just as authoritative. As with the symphony, the work's narrative is intensely engaging; Lutosławski was one of 20th-century music's great communicators. The third-movement cantilena tries to offer a smidgeon of repose, but the mood is soon sarcastically undermined. We also get the 1982 orchestration of Lutosławski's Grave (originally for cello and piano), five minutes of soaring, lyrical eloquence, inspired in part by the composer's affection for the music of Debussy. This is a wonderful disc, brilliantly delivered by Edward Gardner's BBC Symphony forces. Few orchestras play this repertoire so well.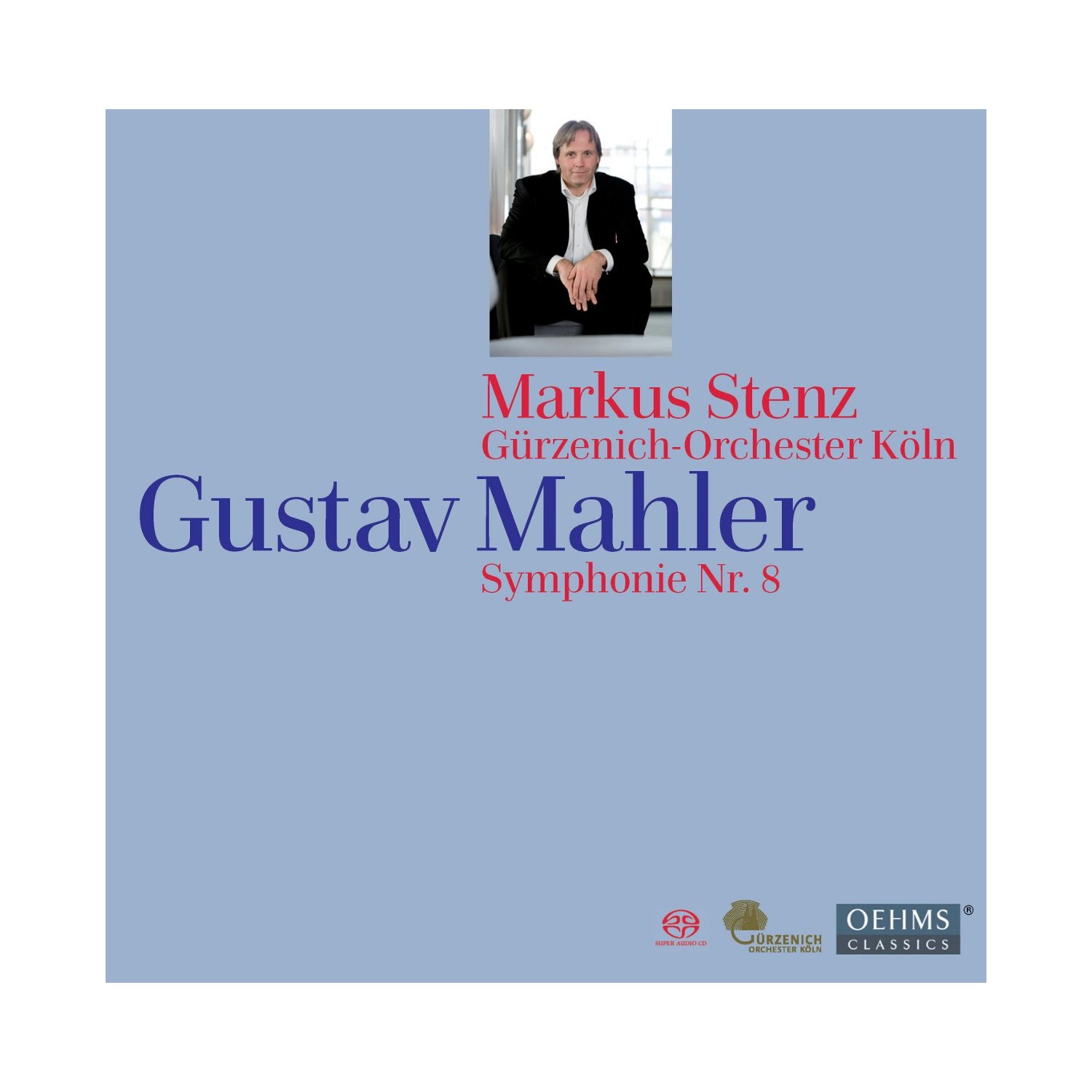 Mahler: Symphony no 8 Gürzenich-Orchester Köln/Markus Stenz (Oehms)
Mahler's Eighth is the hardest of the cycle to capture on disc. Most modern recordings are of live performances – taping this extravagant symphony over several days in a studio is too extravagant in these austere times. So much can depend on chance – the particular gathering of vocal soloists, brought together at short notice. The size of the various choirs. Whether the augmented orchestra can cope. The concert hall's acoustics can play a huge part; Klaus Tennstedt's emotionally overwhelming live performance is nearly stymied by the sonics of an unrefurbished Royal Festival Hall. And with recordings, it's tempting to wander off to the kitchen in search of tea and biscuits when the tension drops.
Happily, Markus Stenz's reading kept me cheerfully occupied for its 77-minute running time. Stenz excels at knitting together the disparate elements – the Veni, creator spiritus really feels like a component part of Mahler's grand design instead of a clumsy prologue. The Gürzenich-Orchester make a burnished, very European sound. The brass play with incredible force and power, but never sound strident. Stenz's exuberant, upbeat approach accentuates the positive, with the central double fugue nicely sprung. Massed choirs duly deliver, and Stenz's vocalists don't let us down either, with sopranos Orla Boylan and Barbara Haveman especially impressive. The transformative final minutes of the vast second movement provide the most grandiose of happy endings. I had to reach for the tissues during the exquisite orchestral interlude before the closing chorus. Stenz and Mahler make time stand still, aided by lonely wind solos and flickering harps. The SACD sound does full justice to the symphony's epic scale - a shame that there's no English translation of the sung texts.
Esa-Pekka Salonen: Violin Concerto, Nyx Leila Josefowicz (violin) Finnish Radio Symphony Orchestra/Esa-Pekka Salonen (DG)
This disc's subtitle, Out of Nowhere, is a phrase found at the top of the manuscript of Esa-Pekka Salonen's 2009 Violin Concerto. Soloist Leila Josefowicz doesn't have the luxury of an extended tutti introduction. She launches the work with a sequence of exhausting semiquaver flurries, as if we're suddenly catching the tail end of a weighty musical argument. You're curious to know what's been going on. The ensuing four-movement work is an enjoyable listen, but its structure feels a bit diffuse. Salonen's talents as an interpreter of late-romantic and 20th century music allow him to conjure up orchestral colours of sublime, fruity richness. To the extent that you sometimes forget that you're listening to a violin concerto, so eager are you to reach the next refulgent tutti climax. The concerto's faster, motoric passages are the most effective; there's no time to linger. The third movement, Pulse II, is impossible to resist if you don't take it too seriously, moving with an energy that suggests a noisy dance from a Khachaturian ballet. Josefowicz bids us farewell in the appropriately named Adieu. There are so many moments of jaw-dropping loveliness in the concerto– this would be a fantastic piece to hear live. But too often the work sounds like an amalgam of exquisitely polished effects, filched from Salonen's favourite composers.
The more successful coupling, Nyx, is an extended orchestral study. Named after the Greek goddess of night, it's again full of seductive sounds – delicious, sonorous brass chords, string glissandi and a whooping clarinet solo 10 minutes in which seems to glance backwards to 1940s swing. It flows beautifully, never seeming too long for its 20-minute span. Nyx is the sort of piece we'd all love to be able to write, a delirious soundtrack for an unmade film. Salonen's performance is as flamboyant as you'd expect.
Alarmingly, just when you begin to expect a resolution of sorts, the texture thins and the music dissolves into thin air.
Explore topics
Share this article