Classical CDs Weekly: Janáček, Orff, David Childs |

reviews, news & interviews
Classical CDs Weekly: Janáček, Orff, David Childs
Classical CDs Weekly: Janáček, Orff, David Childs
Rousing choral classics, and an overlooked brass instrument gets to sing
Saturday, 10 January 2015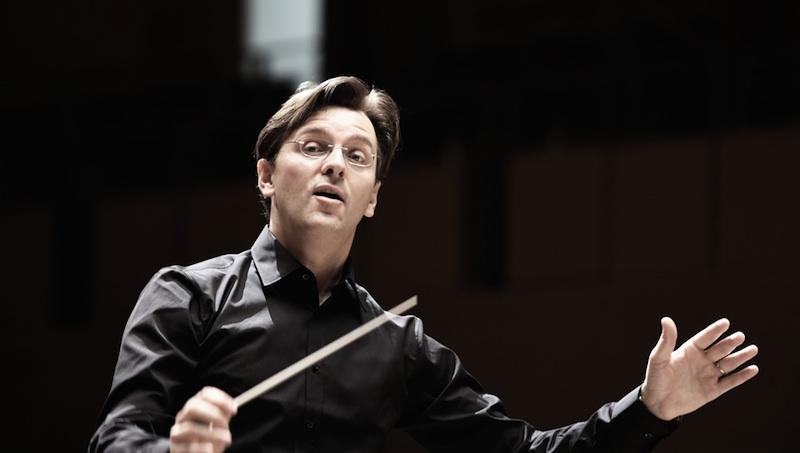 Tomáš Netopil
Janáček: Glagolitic Mass, The Eternal Gospel Prague Philharmonic Choir, Prague Radio Symphony Orchestra/Tomáš Netopil (Supraphon)

Lack of faith has never been an impediment to composing effective, moving religious music. Britten and Vaughan Williams managed it. As did Janáček, whose eccentric, vibrant Glagolitic Mass should leave you reeling. As it does in this performance: the young Czech conductor Tomáš Netopil nails the work's exultant positivity and doesn't undersell the eccentricities. Janáček smoothed out many of the Mass's rough edges before publication; Netopil's performance aims to show us what was heard at the work's first performance in September 1927. The layered ostinati in the "Introitus" sound loopier than usual. Janáček's overlapping threes, fives and sevens are almost unplayable, but they're negotiated here with infuriating ease. You're left scratching your head, marvelling that such bewildering, baffling invention could spring forth from a composer in his seventies. The differences aren't all listed in the booklet. The climax of the "Věruju" is rawer here, with three sets of timpani, and the choral writing at the close of the "Svet" is more flamboyant.

Everything feels suitably unbuttoned and wild, with snarling brass and bright, sharp-edged orchestral textures. Tenor Tomáš Juhás stands out among Netopil's soloists, and the unhinged organ "Postludium" is brilliantly played by Aleš Bárta. The Prague trumpets excel in the final "Intrada". The sound is big-boned, resonant and atmospheric. If you've not heard this work before, start here. The generous coupling is Janáček's rarely-heard 1914 cantata The Eternal Gospel, with tenor Pavel Černoch and soprano Alžběta Poláčková assuming the roles of medieval monk and visiting angel. The Prague Philharmonic Choir sing beautifully, and Netopil understands the need for both sensuality and drama. Superb.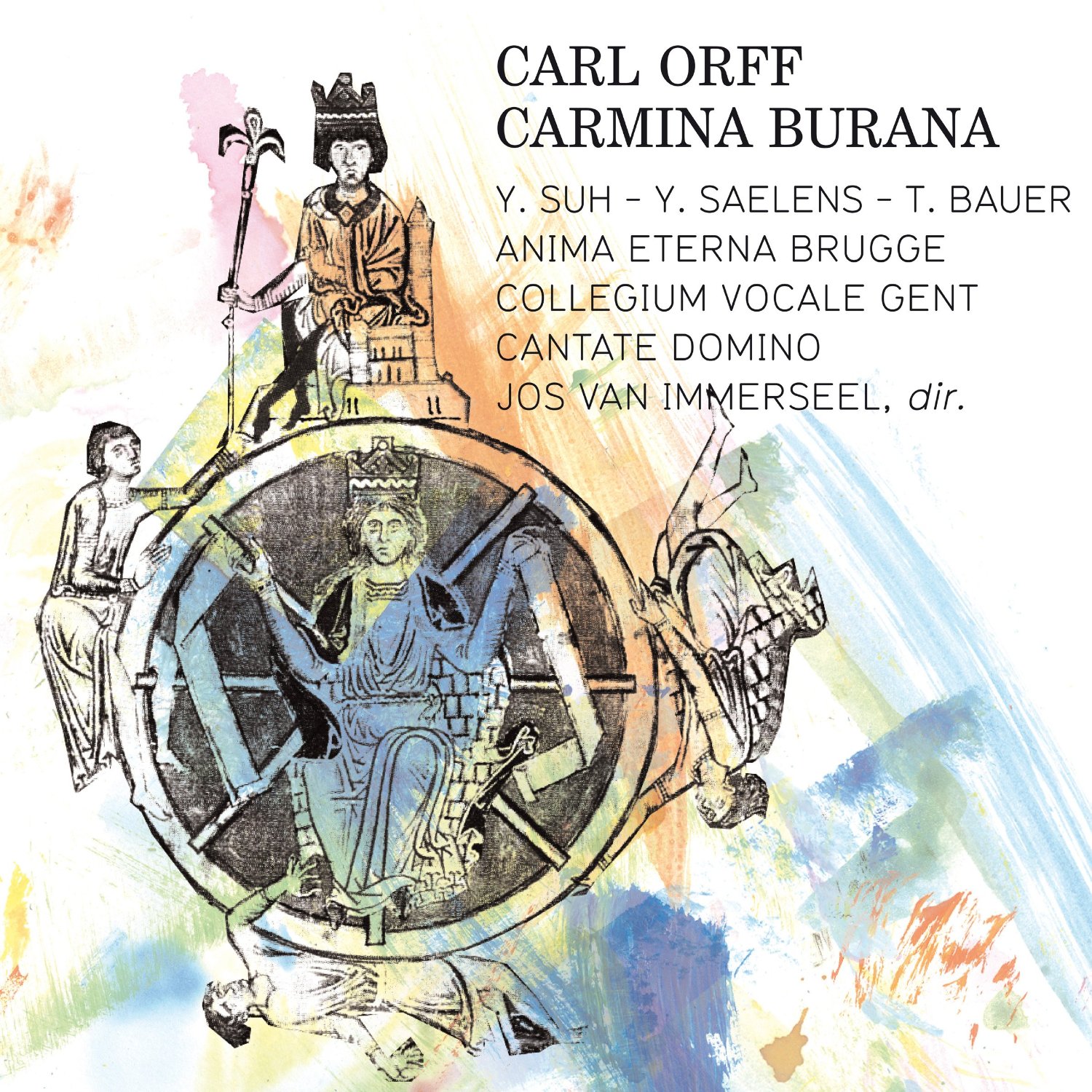 Orff: Carmina Burana Soloists, Cantate Domino, Collegium Vocale Gent, Anima Eterna Brugge/Jos van Immerseel (Zig-Zag Territoires)

The enterprising Jos van Immerseel believes that Carl Orff's Carmina Burana deserves a revaluation. "It's obvious that it doesn't have a complex structure or a polyphonic texture. But that doesn't mean that the music isn't good: complexity is no criterion or condition for quality, is it?" Best not to immerse oneself too deeply in Carmina Burana's shady history, or in Orff's own wartime record – are there any composers without embarrassing skeletons in their closets? Immerseel's new live recording doesn't sound like any other performance you've heard. The choral forces are extremely modest: 36 adult singers and a 15-piece children's chorus. Anima Eterna Brugge use gut strings, with winds and brass-playing German instruments from the first few decades of the last century. Several of the more sparely accompanied numbers have a peculiar, archaic quality, linking them to Orff's work as a musical archeologist.

The distinctive writing for tuned percussion has never sounded better, and Immerseel has three excellent vocal soloists. Soprano Yeree Suh's tiny "In trutina" is among the many highlights – an exquisite little tune sustained with effortless control, and her stratospheric cantilena in "Dulcissime" has to be heard to be believed. Tenor Yves Saelens and baritone Thomas Bauer are equally good. Collegium Vocale Gent make a thrilling, punchy sound – there's never any sense that the engineers have beefed up their contribution. All revelatory; this is one of those recordings that will have you listing the things you've never noticed before. Immerseel's confident, bright-eyed direction knits everything together, making this recording an unlikely triumph, a bold reinvention of an over-familiar work.


The Symphonic Euphonium – music by Alun Hoddinot, Joseph Horowitz, Karl Jenkins and Philip Wilby David Childs (euphonium) BBC National Orchestra of Wales/Bramwell Tovey (Chandos)

The "symphonic euphonium" isn't as rare as you might think. The instrument has a starring role in Holst's The Planets, and a bold solo in the first movement of Mahler 7. You can hear a pair of euphoniums blaring out the fanfares in Janáček's Sinfonietta, and one plays a memorable role near the beginning of Strauss's Don Quixote, its thunder later stolen by a viola. David Childs was the brass finalist in the 2000 BBC Young Musician of the Year competition. The work he performed then, a concerto by Philip Wilby, had originally been dedicated to Childs's father Robert. Wilby's orchestral transcription is heard on this disc. It's engaging stuff. Wilby possesses a Hindemith-like ability to write idiomatically for any instrument, in any genre. A solemn slow movement based on a hymn tune is preceded by a furious Greek dance ending, as you might hope, with plate smashing. The fugal finale never sounds academic. Childs's playing is wonderful, the extended range and physical agility defying credibility. Welsh composer Alun Hoddinot's 2002 concerto was one of his last works. As with Wilby, there's the contrast between extended lyrical lines and furious passage work. Childs's warm, earthy tone is set against Hoddinot's shimmering orchestra, full of chiming percussion and high strings. The third movement cadenza is extraordinary.

An orchestral transcription of Joseph Horowitz's likeable 1972 concerto pits the euphonium against a standard classical orchestra instead of a brass band. You suspect that the brass version would work better; Childs's playing here feels a little too polite and reined in. He's much happier in Karl Jenkins' recent concerto, which displays a wit and lightness noticeably lacking in this composer's choral music. Sample the third movement's nifty tango. Exemplary presentation, good notes and rich sound, all accompanied with skill and sympathy by Bramwell Tovey's BBC National Orchestra of Wales.
Best not to immerse oneself too deeply in Carmina Burana's shady history
Explore topics
Share this article