Classical CDs Weekly: Enescu, Mendelssohn, Tuur, Sara Stowe |

reviews, news & interviews
Classical CDs Weekly: Enescu, Mendelssohn, Tuur, Sara Stowe
Classical CDs Weekly: Enescu, Mendelssohn, Tuur, Sara Stowe
String octets, Estonian orchestral music and an avant-garde vocal disc
A master multi-tasker: soprano Sara Stowe
Mendelssohn: Octet, Enescu: Octet Gringolts Quartet & Meta4 (BIS)
Mendelssohn began work on his delicious Octet at the age of 16. He'd been composing for several years previously, though this work, along with the equally miraculous overture to A Midsummer Night's Dream, sounds like the work of a composer who's found their voice. Getting the tone right in performance is tricky, mostly in terms of balancing youthful exuberance with enough gravitas. This collaboration between Ilya Gringolts' Zurich-based quartet and Finland's Meta4 gets things right. The first movement tempo isn't too driven, with an appealing warmth to the string sound. They're alive to every mercurial mood shift though, dropping to a whisper and shedding vibrato in the development's shadier corners. Mendelssohn's recapitulation explodes with joy. The middle movements are sweetly done. Maybe the finale is a little on the hectic side, but there's so much affection on display. What a work.
And what a coupling. George Enescu's Octet was written in 1900 when its composer was 19. A structural marvel, it's a huge work lasting nearly 40 minutes, the four linked sections collectively forming a vast sonata form movement. You don't need to know that to enjoy the piece: the highly distinctive language is alluring, and the tunes are phenomenal. There's a stunning example four minutes or so into the first movement. Hearing these players attack the contrapuntal second movement is thrilling. Enescu's slow movement and finale are genuinely extraordinary, the last cadence incredibly bold. The playing is incendiary. Discovering this work has been one of the most rewarding things I've done this month. Trust me - buy a copy.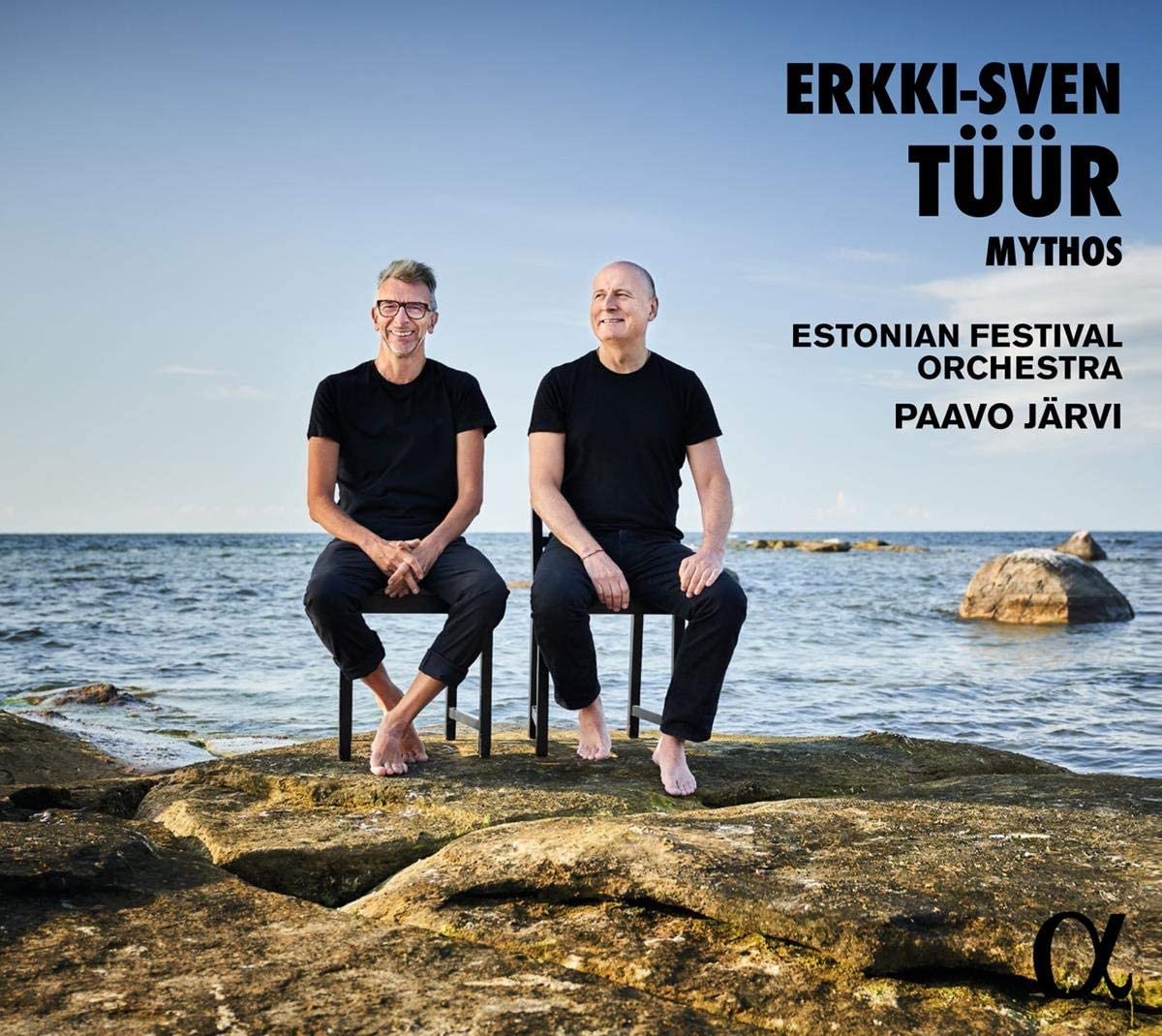 Erkki-Sven Tüür: Symphony No. 9 "Mythos", Incantation of Tempest, Sow the Wind… Estonian Festival Orchestra/Paavo Järvi (Alpha Classics)
Successful single movement symphonies are difficult to pull off. Sibelius's 7th is the genre's ne plus ultra, its 22 miraculous minutes never sounding like a series of short snippets glued together. Erkki-Sven Tüür's Symphony No. 9, subtitled "Mythos" is a pretty successful attempt, a 31 minute work commissioned by the Estonian government as part of the nation's 100th birthday celebrations. Tüür's progression from primordial gloom to activity and order is daringly sustained; that the first real sense of movement only happens eight minutes in doesn't undermine how gripping the long spells of stasis are. The scoring is assured, Tüür's brass and percussion writing especially striking. It sounds fabulous in this live recording from dedicatee Paavo Järvi and his Estonian Festival Orchestra, the visceral excitement of the faster sections thrilling. There's a gorgeous passage for divisi strings a few minutes before an emphatic closing statement, a sense of unity and togetherness hinted at. Presumably the quiet final bars are a reminder that any sense of unity, of national togetherness, is a fragile one.
Tüür's brief Incantation of Tempest is a blast, one of a number of pieces commissioned by the Bamberg Symphony Orchestra, the brief being to provide contemporary encores. Its four minutes whizz past, the earthy dance figurations and brassy fanfares allowing Järvi's players to let rip. And what a cool ending, an unsettling soft percussion chord undermining any sense of triumph. Sow the Wind... is more substantial, its little flurries of sound transmogrifying into more menacing outbursts, the music's organised chaos in part "suggesting the consequences of reckless human activity." A ticking cowbell and trumpet imply that time is running out. There's a nice nod to Tüür's prog-rock past when the drum kit kicks in, and another disquieting coda. It's all good. Highly recommended.
Ogloudoglou – Vocal masterpieces of the Experimental Generation 1960-1990 Sara Stowe (soprano, harpsichord, mandolin, percussion) (Métier)
Soprano Sara Stowe's unhinged anthology features solo vocal works composed between the early 1960s and mid-1980s, a period when singers like Cathy Berberian and Michiko Hirayama were pushing vocal techniques in unexpected directions. Hirayama, a Japanese soprano renowned for her "dirty voice" and a four octave range, worked closely with Giacinto Scelsi, a reclusive Italian maverick famed for wearing a fur hat and coat in the blazing heat and recording his improvised compositions on to audio tape for transcription by willing assistants. Four of his short vocal pieces are included here. Ogloudoglu is typical: three minutes of inventive nonsense vocalising, Stowe multitasking on untuned percussion. That it's satisfying as music is down to Stowe – perform this repertoire with this much conviction and it works. Berio's Sequenza III, written for Berberian, is much better known, its shrieks, clicks and whisperings slowly metamorphosing into recognisable text.
Mauricio Kagel's Recitativerie for singing harpsichordist is genuinely funny, Stowe's left hand banging out snatches of Chopin while she's delivering Kagel's nonsense text in sprechtstimme. The most substantial number is Luigi Nono's La Fabbrica Illuminata, Stowe partnered with a tape of sounds and voices recorded in a Genova steelworks. The texts criticise conditions in the plant, a place where "for eight hours the worker only gets paid for two." An excerpt from the score of Sylvano Nussotti's Lachrimae per Ogni Voce is included in the booklet. It's an exquisite piece of graphic art, leaving one desperate to learn exactly how Stowe makes sense of it. Two short pieces by Niccolo Castiglioni are included, along with John Cage's attractive, pentatonic Sonnekus. Plus Morton Feldman's Only, a disarmingly beautiful setting of a Rainer Maria Rilke sonnet. An ear-stretching collection, funny, disturbing and entrancing by turns. Stowe really believes in this repertoire, and she takes us with her.
Perform this repertoire with this much conviction and it works
Explore topics
Share this article