Classical CDs Weekly: Debussy, Goldmark, Ravel, Martynas Levickis |

reviews, news & interviews
Classical CDs Weekly: Debussy, Goldmark, Ravel, Martynas Levickis
Classical CDs Weekly: Debussy, Goldmark, Ravel, Martynas Levickis
Country nuptials from Singapore, piano transcriptions of French orchestral music and the accordionist winner of Lithuania's Got Talent
Saturday, 07 September 2013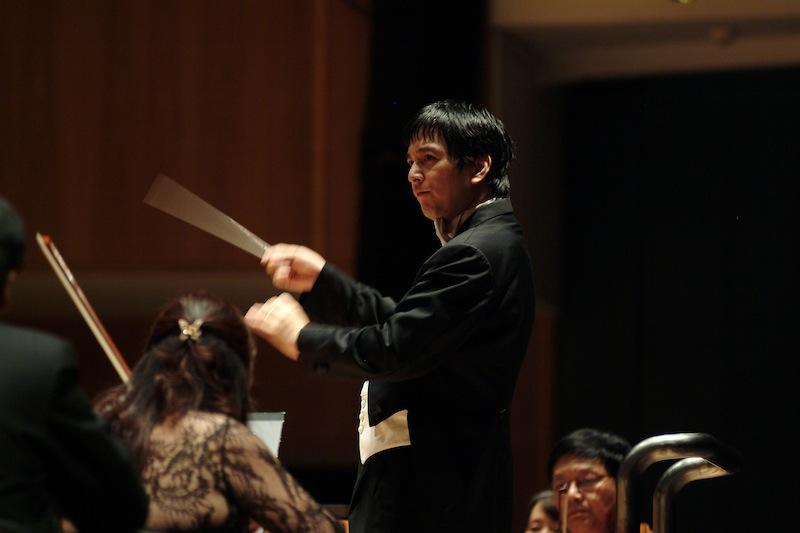 Lan Shui conducts the Singapore Symphony Orchestra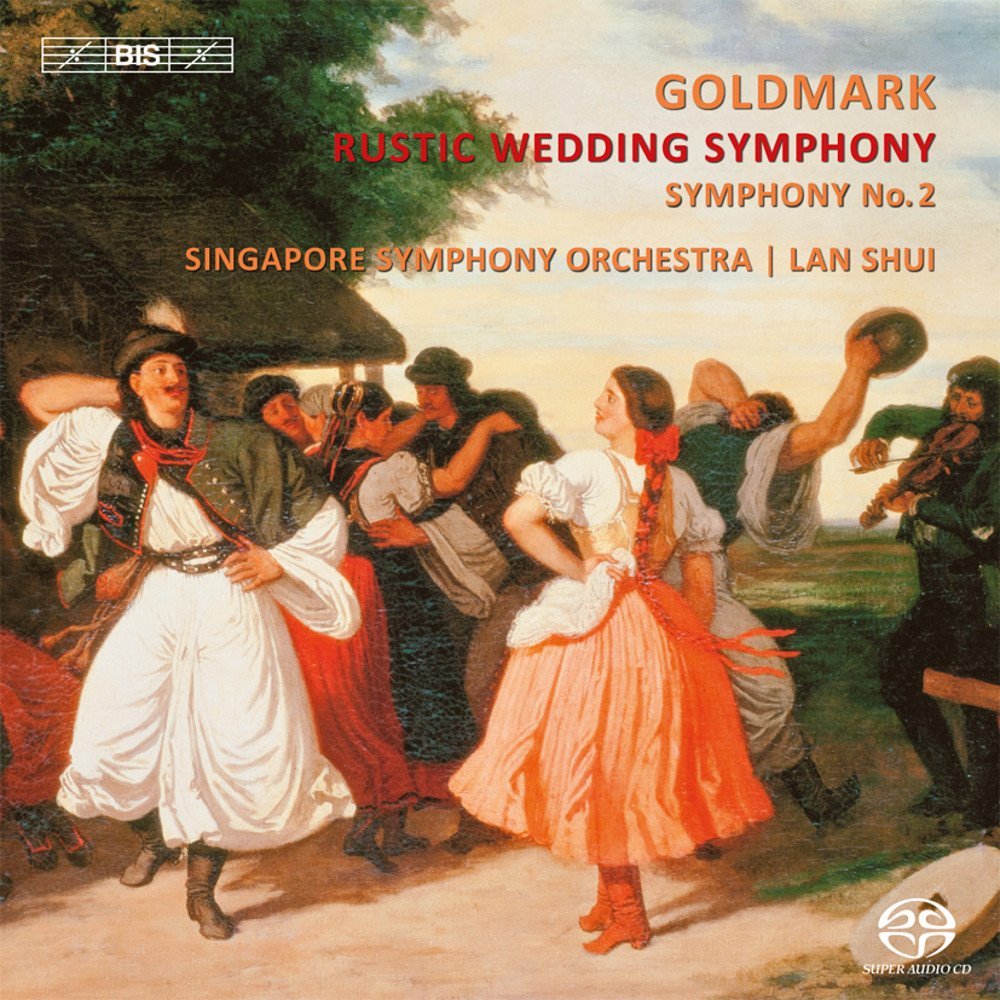 Goldmark: Rustic Wedding Symphony, Symphony No 2 Singapore Symphony Orchestra/Lan Shui (BIS)
Root around in enough second-hand LP shops and you'll probably find at least one scratchy vinyl copy of Karl Goldmark's 1875 Rustic Wedding Symphony. The piece was once a repertoire staple - Bernstein and Beecham recorded it. It's now an exotic rarity. Why? It's sublimely orchestrated and the tunes are fabulous. It's perfectly proportioned. Goldmark's contemporary Brahms described it as "clear-cut and faultless… it sprang into being a finished thing". Presumably it went out of fashion through virtue of being so, er, nice. Don't expect another Mahler 6, in other words. But approach this baggy five-movement work with an open heart and you'll be seduced. There's a moment just one minute in, where horns and clarinets play a variant of Goldmark's lolloping march theme. It should have you purring with delight. The ensuing Bridal Song and Serenade are delectably scored fluff. Goldmark's fourth movement, In the Garden, suggests an ecstatic love duet, and the closing Dance is as unbuttoned as you'd hope. Big, warm-hearted music, in other words, and this is an impeccably idiomatic performance from Singapore – Lan Shui's lower strings have velvety warmth and the wind playing is matchless.
We also get Goldmark's more conventionally organised Symphony No 2. An over-polite opening Allegro is a slight disappointment, but the subsequent movements are more distinctive. As with the main work, the playing never disappoints and BIS's sound has plenty of fruity depth. A gorgeous disc.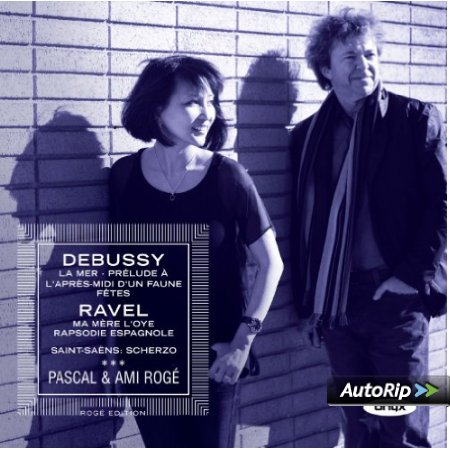 Debussy: La Mer, Prélude à l'après-midi d'un faune; Ravel: Ma Mère l'Oye, Rapsodie espagnole Pascal and Ami Rogé (pianos) (Onyx)
Pascal Rogé's Decca recordings of French piano music remain solid recommendations, and he's been revisiting Debussy for the Onyx label. This disc of music for two pianos is an essential, enjoyable supplement. The main attraction is a recent two-piano transcription of Debussy's La Mer, made by Rogé and his wife Ami. Debussy did make a piano duet version, but having two pianos adds a little more – the textures are richer, and the result feels less like a pale dilution. The best compliment is to say that you don't notice the lack of an orchestra – this is sensational, exuberant playing. There's a flexibility, an agility here – Jeux de vagues is breathtaking, and the closing pages are staggering. And, joy of joys, we get to hear those spiky trumpet calls which Debussy excised from the published score. Magnificent – as are a woozy, hazy reading of the composer's transcription of the Prélude à l'après-midi d'un faune and Ravel's brilliant arrangement of Fêtes.
Ravel's Ma Mère l'Oye gains from being downsized; the music fresher and simpler freed from an over-fussy orchestral technique. The Rogés handle Le jardin féerique with an engaging humility, and their Rapsodie espagnole is flashy and entertaining for all the right reasons. As a bonus, the pair play the rarely heard op. 87 Scherzo for two pianos by Saint-Saëns. It's high-voltage, glitzy music, which the composer described as "a piece one should not play until it has been mastered". There's no lack of mastery here.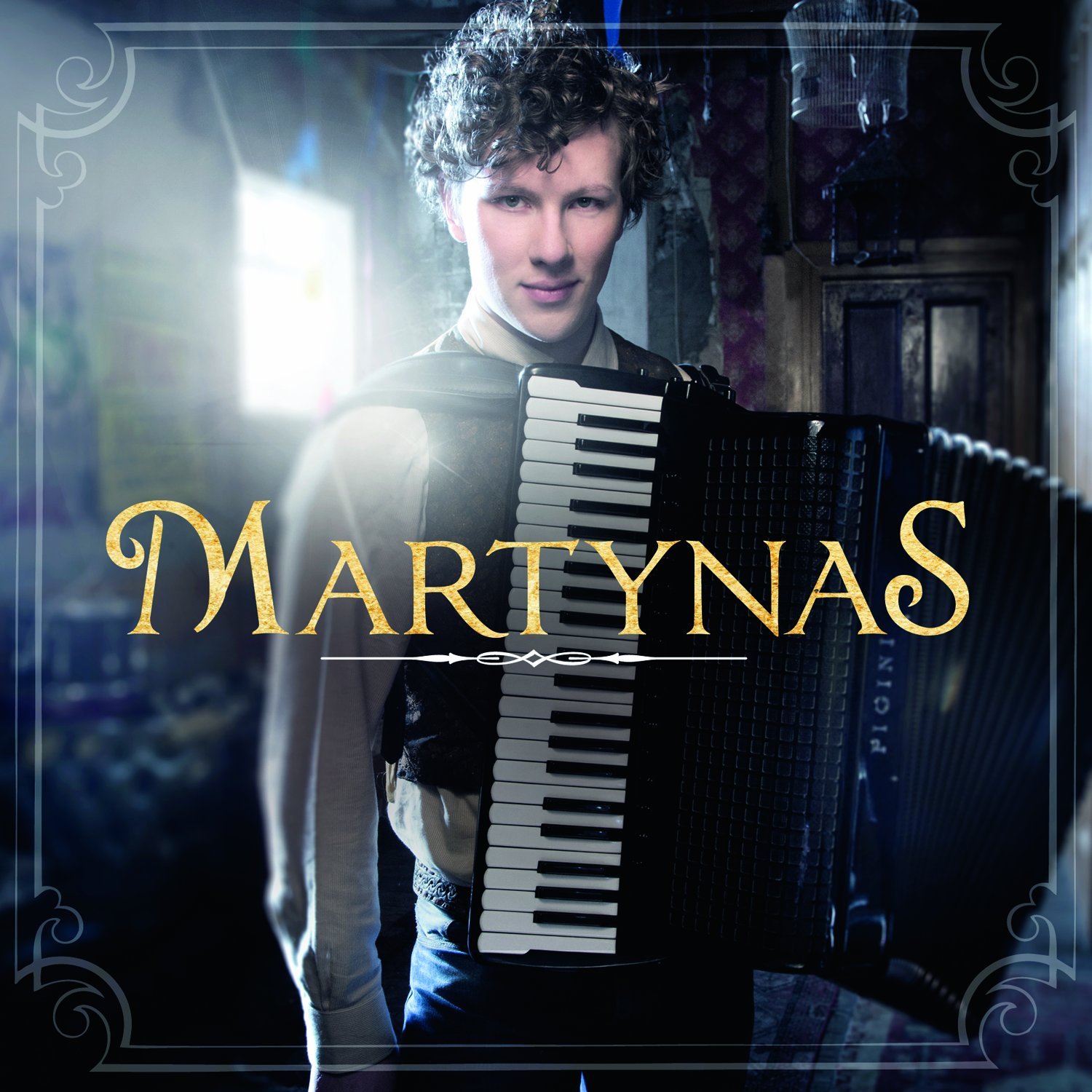 Martynas Martynas Levickis (accordion) (Decca)
Ouch. This is such a frustrating release. Lithuanian accordionist Martynas Levickis is a great player and he's got all the right credentials, background and training. Alas, this glossy new CD can't help falling short – there's a disappointing lack of spontaneity and the production sounds a bit synthetic – understandably, given that the album was recorded in several different venues and presumably stitched together in a studio afterwards. The problem for accordionists is always going to be repertoire, or the lack of it. Levickis has had a hand in the transcriptions. Several are fun; a klezmer-like take on Brahms's G minor Hungarian Dance and a smoochy Bizet Habanera work, as does a goofy assault on Mozart's Rondo alla Turca.
Winter from Vivaldi's The Four Seasons is also fine, with some dazzling finger work. But the rest of the classically-sourced tracks on this album should be approached with caution – a lumpen, peculiar arrangement of the Allegretto from Beethoven 7 fails to hit the spot, along with a prosaic chunk of Bach. Transcriptions of songs by Lady Gaga and Katy Perry are seriously misguided, but played with such glee and drive that you forgive Levickis. Dip into this disc - there are fun moments to be had - but turn to the Mythos Duo or Ksenija Sidorova to really get a sense of the accordion's potential as a solo instrument.
approach this baggy five-movement work with an open heart and you'll be seduced
Explore topics
Share this article