Classical CDs Weekly: David Matthews, José Rolón, Shirley Smart |

reviews, news & interviews
Classical CDs Weekly: David Matthews, José Rolón, Shirley Smart
Classical CDs Weekly: David Matthews, José Rolón, Shirley Smart
A new English symphony, Mexican piano music and a transcontinental cellist
Kenneth Woods and David Matthews, with friend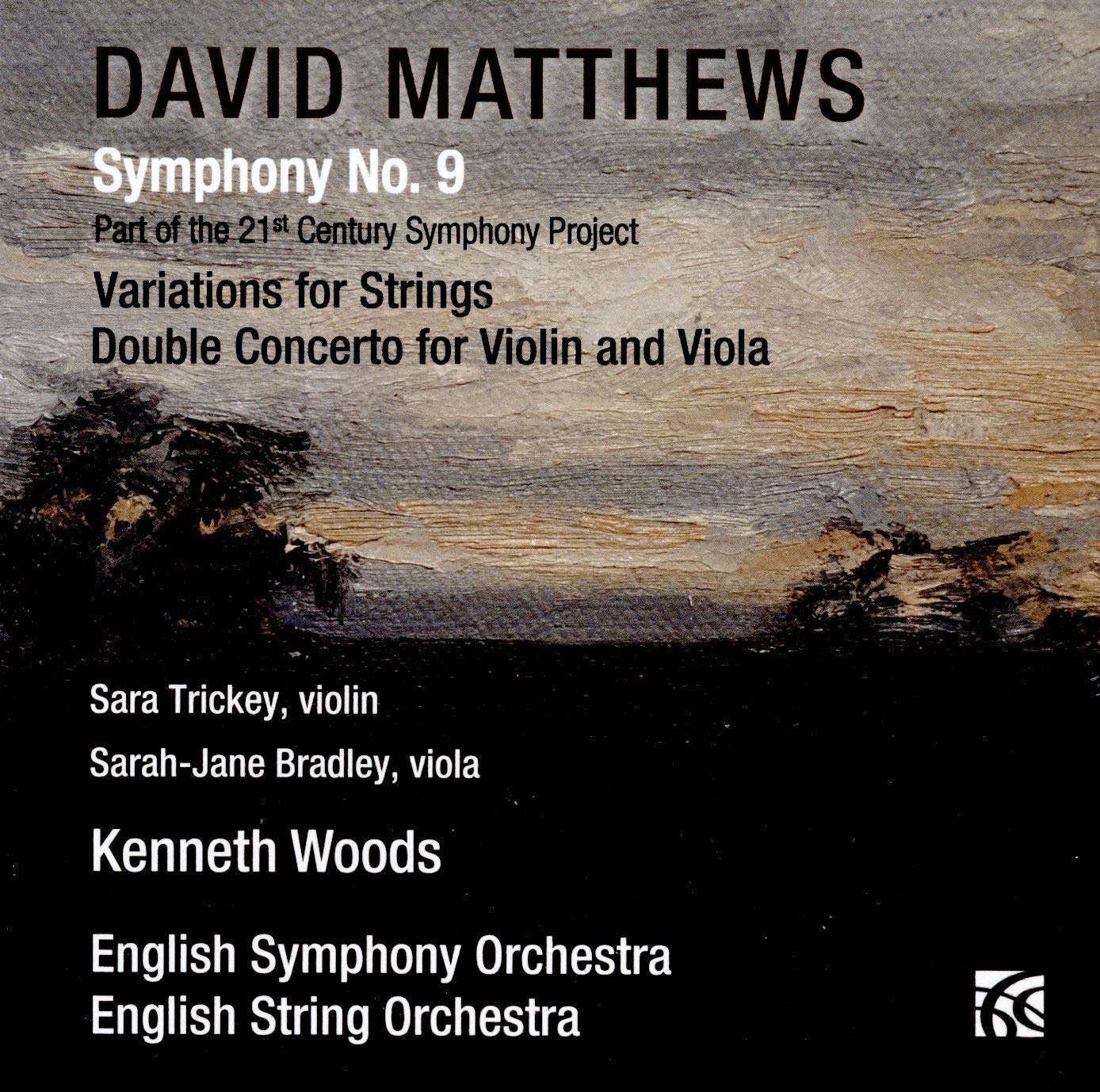 David Matthews: Symphony No 9, Variations for Strings, Double Concerto for Violin and Viola Sarah Trickey (violin), Sarah-Jane Bradley (viola), English Symphony Orchestra/Kenneth Woods (Nimbus Alliance)
Ninth symphonies are usually big beasts, but David Matthews', completed in 2015, whizzes through five movements in 27 minutes. This is easy music to love, a modern expression of the English pastoral tradition which never descends into easy pastiche. Nods to Vaughan Williams, Britten and Tippett never impede the music's flow; instead, we're beguiled at Matthews' ability to write defiantly tonal music which nonetheless sounds contemporary. Squelchy, dissonant brass chords coexist peacefully with Lark Ascending-style string solos. A thrush chirrups loudly at the end of the slow central movement, and the fragmentary material which dominates the finale' early stages coalesces into an exultant brass carol, Matthews acknowledging his debt to Sibelius 3 in his booklet introduction. This is a compelling work and an irresistibly positive musical statement. I'm embarrassed to admit that this is the only disc of Matthews' music I've heard; I'm now on the hunt for more.
Variations for Strings is based around a Bach chorale, the theme only appearing after eight pithy variations. They're savvily sequenced: reach the Bach quote and find yourself involuntarily nodding, what was previously hinted at suddenly clear. Matthews' euphonious Double Concerto for Violin and Viola is another find, the point at which both soloists imitate nightingale calls quietly magical. A remarkable, enjoyable disc, brilliantly performed by Kenneth Woods' English Symphony Orchestra. Buy multiple copies and distribute to the ones you love.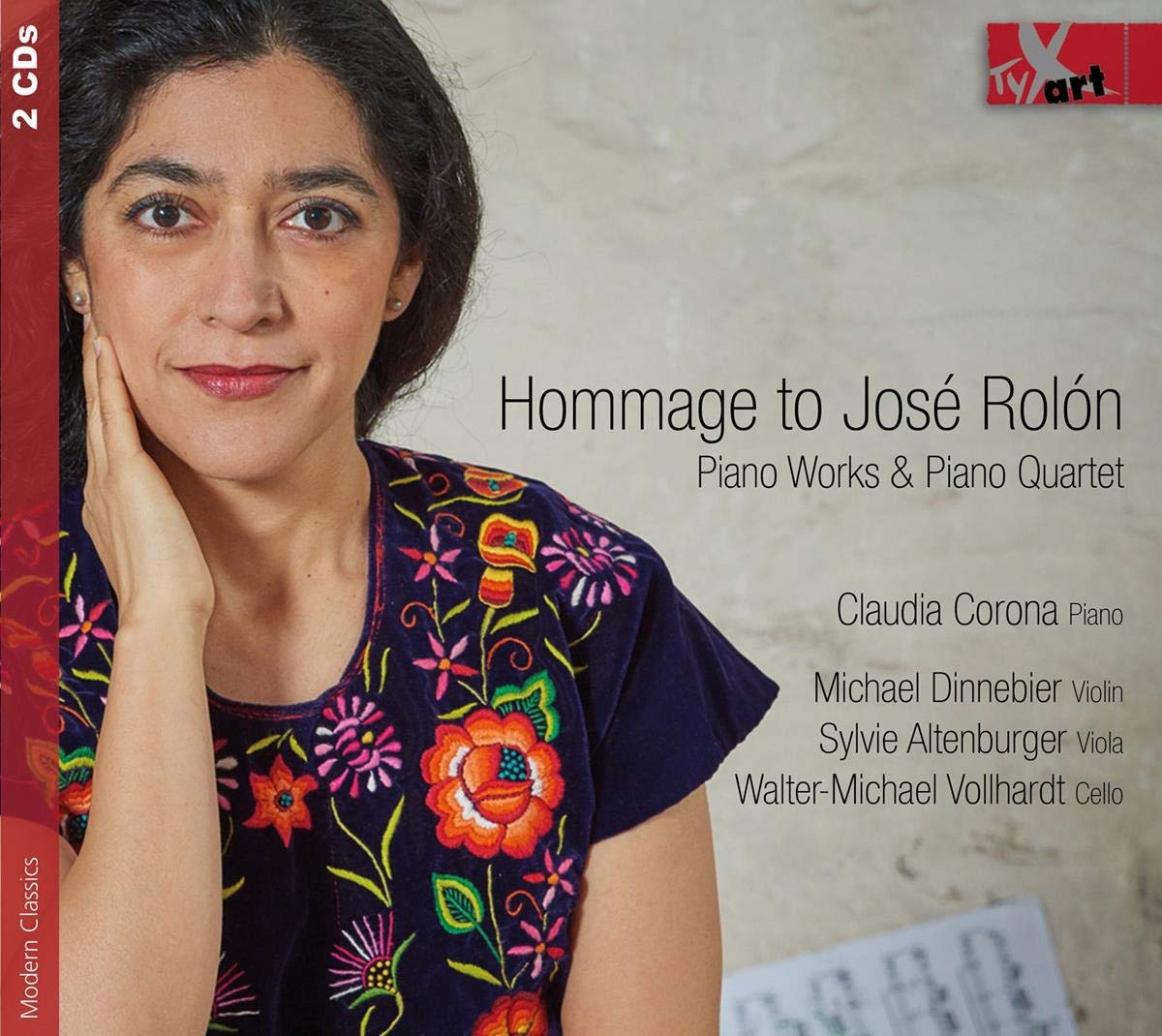 José Rolón: Piano Works & Piano Quartet Claudia Corona (piano) (TYXart)
If you were to compile a list of significant early 20th century Mexican composers, José Rolón's name would be on it. He spent four years studying in Paris, returning to his homeland in 1907 to found a conservatoire, returning to Europe for lessons with Dukas and Nadia Boulanger in the late 1920s. Mexican pianist Claudia Corona has already tackled Rolón's Piano Concerto for this label, returning now with an anthology of solo keyboard works which span the composer's career. Atmospheric miniatures like 1908's little Valse intime and the set of Cinq petits morceaux are charmers but won't set many pulses racing. They must be fun to play though, the tiny "Canzonetta" a highlight. Corona's technique is impressive but the technical flourishes are always in the music's service.
It's a big leap to the later pieces: Rolón's Tres danzas indígenas mexicanas (jalisciences) displaying a brilliant assimilation of Mexican folk idioms, the rhythms and harmonies not a million miles away from Copland. A pair of late studies are better still, pungent, fiery jewels. The Piano Quartet is a transitional work, Rolón beginning to find his personality within the constraints of his 19th century model. There's a glorious slow movement and catchy finale, persuasively shaped by Corona and her trio of string players. Highly rewarding, then, and a reminder that there's plenty of good music still waiting to be rediscovered.
Shirley Smart: Long Story Short (33 Records)
Jazz cello? Yes, there is such a thing. British cellist Shirley Smart's teachers included Rafael Wallfisch and Janos Starker, though instead of pursuing a classical career in Europe she moved to Jerusalem. There, she immersed herself in Middle Eastern musical culture and jazz, whilst also teaching cello at the Edward Said Conservatory in Ramallah. Now back in London, this is Smart's debut disc as a band leader. Her playing is exactly as you'd expect it to be from reading her biography: intense, lyrical and full of energy. There's a thrilling range of technique on display in Long Story Short, Smart's cello singing, snarling or pumping out bass lines. The collisions between jazz and world music never sound contrived. Sceptics could do worse than try "Mobius Blues", especially the wonderful passage early where pianist John Crawford takes the spotlight, accompanied by Smart's pizzicato bass. Seconds later she's restlessly mooching around, double-stopping in her cello's upper register. "Hegel's Muse" features some ravishing slow playing, Smart's trio joined here by accordionist Nikki Iles.
Drummer Demi Garcia Sabat is extraordinary in the daringly sustained intro to "Balkan Tune". Vibraphone virtuoso Orphy Robinson and guitarist Nicolas Meier offer stellar guest support, Robinson injecting a spot of louche charm into "Orinoco Lane". A million miles away from the typical major label crossover flop, this makes for fascinating listening, and thought-provoking entertainment for the open eared.
I'm embarrassed to admit that this is the only disc of Matthews' music I've heard; I'm now on the hunt for more
Explore topics
Share this article