Classical CDs Weekly: Bach, Berlioz, Ensemble Galilei |

reviews, news & interviews
Classical CDs Weekly: Bach, Berlioz, Ensemble Galilei
Classical CDs Weekly: Bach, Berlioz, Ensemble Galilei
A pair of seasonal oratorios and an unlikely meeting between banjo and viola da gamba
Saturday, 14 December 2013
Robin Ticciati
Bach: Christmas Oratorio Choir of Trinity College Cambridge, Orchestra of the Age of Enlightenment/Stephen Layton (Hyperion)

A flurry of timpani and a pair of trilling flutes kick things off nicely. The OAE's oboes and trumpets are also in fine form, but what really makes this Bach recording a joy is the weight and richness of the choral sound. So many period performances have just one or two voices per part, so hearing close to 40 singers chirping away is an unexpected treat. Choruses and chorales alike proceed with plenty of bounce, and Layton never lets the narrative grind to a halt. On top of which, Stephen Layton's soloists are superb – particularly bass Matthew Brook. His Grosser Herr includes a splendid natural trumpet solo from David Blackadder, the final high note beautifully sustained. Countertenor Iestyn Davies is equally good, along with soprano Katherine Watson. Flöst, mein Heiland in the fourth part is wondrous, the tiny echoes sweetly sung by Rachel Ambrose Evans. And tenor James Gilchrist's mellifluous Evangelist is one of the warmest, most direct you'll find on disc.

Those in search of an authentically Bachian experience will diligently listen to this set in chunks, each section on the appropriate day. But you'll probably want to consume the whole thing in one sitting, and repeat the experience when you're in need of a spot of uplift. Sample the tiny solo quartet which appears just before the work's end, and marvel at the affirmative final chorale, captured in a resonant Trinity College Chapel acoustic. Most importantly, listening to this is a supremely enjoyable experience, a spiritually potent antidote to all that's schlocky and naff at this time of year.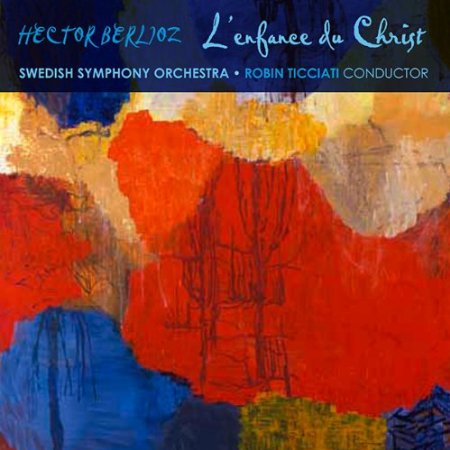 Berlioz: L'enfance du Christ Swedish Radio Symphony Orchestra and Choir/Robin Ticciati (Linn)

Berlioz's delicate, intimate Nativity setting is a joy. One of its many surprises is the lucid scoring. Listeners hoping to encounter Berlioz at his most sonically extravagant might feel a little short changed – you won't find any crashing percussion or ophicleide pedal notes here. There are so many aural delights, my favourite being the offstage chorus of angels heard at the close of each of the work's three sections. It's an elusive, haunting sound, and hard to do justice to in a recording. Linn's engineers achieve wonders here. Huge credit is also due to conductor Robin Ticciati, who knows how to make the orchestral colours lucid and transparent, whilst giving the rhythms plenty of lift. As with Layton's Bach, you'll be compelled to listen to this two disc set in one go.

Yann Beuron's sung narration is exemplary, never better than in the extended introduction to Part 3. I also enjoyed Stephan Loges's weary-sounding Joseph, vainly trying to secure last-minute accommodation – those of you who've endured school Christmas plays this week will enjoy hearing Berlioz making over-familiar events sound fresh. Alastair Miles gives us a warm, engaging Father of the Family and Véronique Gens's Marie is clear-sounding and youthful. Near the close of the third part there's an extended trio for two flutes and harp. It's unexpected, but magical. Ticciati catches to perfection the bewitching stillness of the Épilogue, closing with etherial, distant cries of Amen. Glorious music, impeccably performed and magnificently recorded.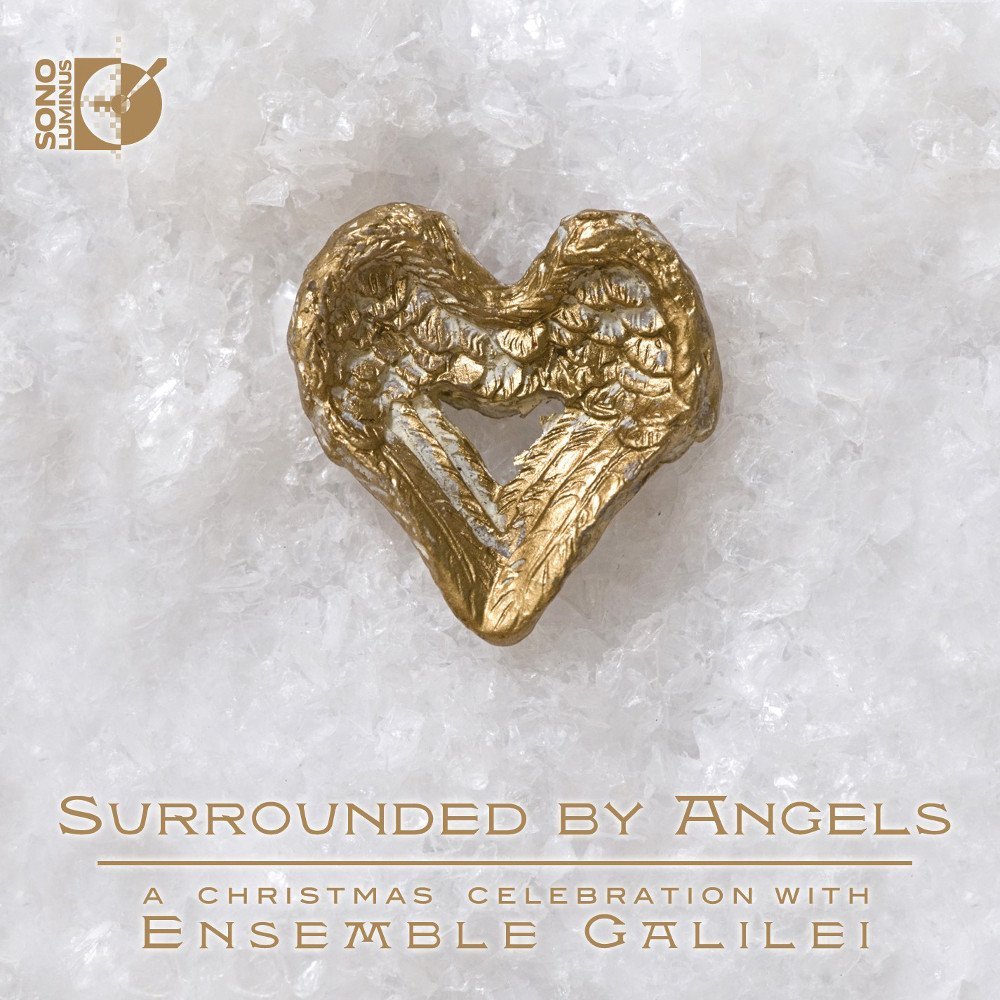 Surrounded by Angels: A Christmas celebration with Ensemble Galilei (Sono Luminus)

The Washington DC based Ensemble Galilei are an unlikely set up; you don't expect to find harp and viola da gamba alongside tenor banjo. Add bodhrán and penny whistle and you've a mixture to scare Celtophobes everywhere. Have no fear; this is an unexpectedly delightful Christmas anthology. The arrangements are piquant and tasteful, tending, like those of the Quadriga Consort, to the melancholy, the downbeat. Speeds tend to be on the stately side, though the performances never feel too weighty or solemn. The carols free of vocals, and tend to take the form of simple sets of variations, the textures slowly becoming richer as they proceed. God Rest Ye Merry Gentlemen starts with stately viola da gamba sonorities, neatly seguing into a rapid trot through Good King Wenceslas.

Disappointingly, Quelle est cette odeur agréable isn't translated as What's that nice smell? But it's a terrific little piece, grey clouds lifting with the entry of the flute in the final minute. Highlights include a witty banjo-heavy setting of the Irish air The Surround, and recorder player Kathryn Montoya's breathtaking set of variations on the German carol Est is ein Ros entsprungen. I Wonder as I Wander chills, and the Wexford Carol includes some satisfyingly pungent pipes. An understated, beautifully played disc.
a spiritually potent antidote to all that's schlocky and naff at this time of year
Explore topics
Share this article