Classical CDs Weekly: Akira Miyoshi, Schubert, Ashley Wass |

reviews, news & interviews
Classical CDs Weekly: Akira Miyoshi, Schubert, Ashley Wass
Classical CDs Weekly: Akira Miyoshi, Schubert, Ashley Wass
Intriguing keyboard music from Japan, a light-footed behemoth of a symphony and a recital from a young British pianist.
Saturday, 21 September 2013
Yukiko Kojima plays piano music by Akira Miyoshi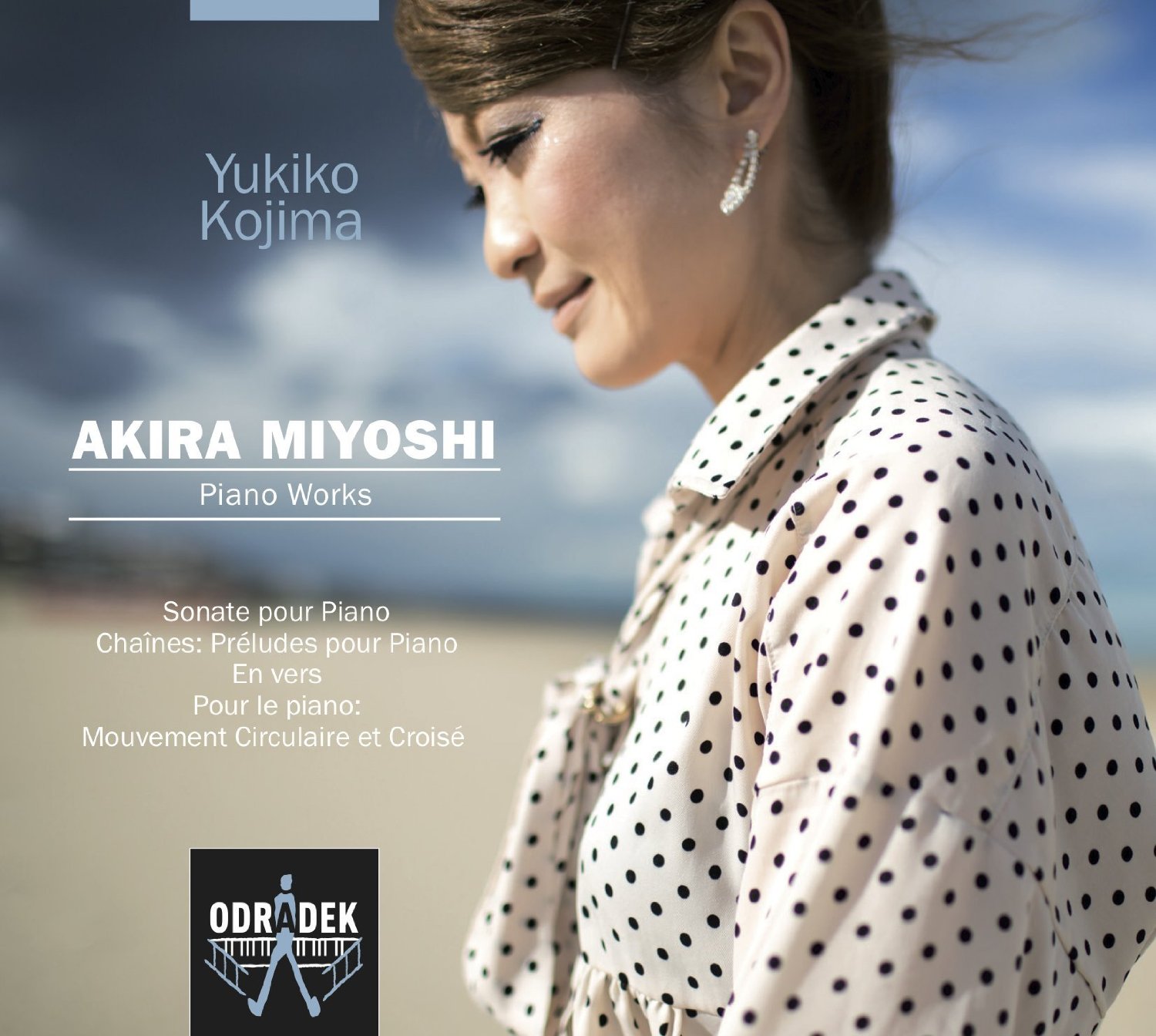 Akira Miyoshi: Piano works Yukiko Kojima (piano) (Odradek)
Akira Miyoshi was born in Tokyo in 1933. Listen blind to the earliest piece on this disc and you'd think it could be an early work by the late Henri Dutilleux, and it's no surprise to read that Miyoshi studied in Paris in the 1950s. Miyoshi's Piano Sonata was completed in 1958, and it's an arresting, attractive piece. It's at its best when the piano writing is stripped bare, the harmonies reduced to their essence. Miyoshi's faster writing can be dizzily exciting, but can feel as if it's merely obeying our expectations of what a sonata should contain. Yet more interesting is Miyoshi's 1973 Chaines, three linked pieces described by the composer as a set of 24 preludes – though not structured as you'd expect. Rhythmically freer, they're punctuated by immaculately voiced bell sounds and oblique melodic gestures which can sound like probing questions. Hugh Collins Rice's sleeve note highlights Miyoshi's fascination with the physical act of breathing, and its impact on musical performance. And Chaines does feel very much alive – the occasional bursts of energy separated by music which shuffles, yawns and snoozes. In pianist Yukiko Kojima's hands, every phrase speaks with calm authority, each sonorous chord immaculately balanced.
Written in 1980, En Vers starts softly and builds to a thunderous climax. The disc closes with the two movements of Pour le piano – Mouvement Circulaire et Croise, the second of which does arresting things with a repeated minor third. Music of rare potency and individuality; an hour spent with this disc will have you scurrying to YouTube in search of more Miyoshi. As usual, Odradek's elegant presentation adds to the disc's appeal.
Schubert: Symphony No 8 Tonhalle Orchestra Zurich/David Zinman (RCA)
David Zinman's Beethoven symphony cycle, recorded with the Tonhalle Orchestra, created a stir in the 1990s – one of the first historically-informed modern instrument sets. His ongoing Schubert series has offered similar pleasures – razor-sharp articulation and plenty of rhythmic zip, coupled with a more refulgent orchestral sonority than you'd get with a period band. Zinman does however use natural horns and trumpets in this account of the massive Symphony No 8. You can hear the subtle colour change in the symphony's opening horn call. The brass playing throughout is impressive – punchy, incisive but never overwhelming, and Schubert's novel trombone-writing delights. In inexperienced hands, this symphony can feel very, very long indeed. Zinman does observe all Schubert's repeats, but he also manages to sustain our interest. There aren't any longueurs. Thunderous timpani in the second movement's slow march might surprise the unwary, but they suit Zinman's buoyant, upbeat approach. The music bubbles with dry wit, and you can hear how it must have influenced Mahler.
Zinman's Scherzo is another treat. The central Trio whizzes along more quickly than usual, but doesn't sound breathless. Schubert's finale teeters on the edge of hysteria at times. Those emphatic low Cs a few minutes from the close sound a little like angry hobnailed boots, but Zinman's positivity wins out. Stylish, entertaining playing, and richly recorded too.
Ashley Wass: Bach to the Future (Orchid Classics)
It's easy to forget how deeply strange Beethoven's six Bagatelles are – music which can provoke both head scratching and giggles. Each one is a pithy explosion of ideas, continually veering off in unexpected directions. Ashley Wass has their full measure. This nicely sequenced disc functions as a sort of musical autobiography, and Wass's lucid, witty notes explain the significance of each work. In the case of the Beethoven, he can't resist pointing out a left-hand variant of Neil Hefti's Batman theme which pops up slyly in the second Bagatelle. He's right – why had I never noticed this before? The real surprise on the CD is the Piano Sonata by Samuel Barber, a wild, apocalyptic blast of dissonant energy, and Wass's self-declared party piece. There's so much power, so much energy in this work – the brief slow movement does little to calm the mood before a dizzying, complex fugue.
We get the wonderful single movement sonata by Berg. Wass's technique is beyond reproach, but the effect is a little too bright and percussive – I prefer a softer-grained approach. Three Bach transcriptions are programmed along with Busoni's grandiose, haunting Fantasia nach J. S. Bach and they're exquisitely done. The two transcriptions by György Kurtág are remarkable. One of them, Gottes Zeit ist die allerbeste Zeit, closes the disc, aided by second pianist Ron Abramski. Its two sublime minutes may be among the most fruitful musical moments you spend this year.
Wass can't resist pointing out a left-hand variant of Neil Hefti's Batman theme which pops up slyly in the second Bagatelle
Explore topics
Share this article