Classical CDs: Forests, mountains, cowbells and cushions |

reviews, news & interviews
Classical CDs: Forests, mountains, cowbells and cushions
Classical CDs: Forests, mountains, cowbells and cushions
Contrasting landscapes, vibrant chamber music and revolutionary oboe repertoire
Pianist Beatrice Berrut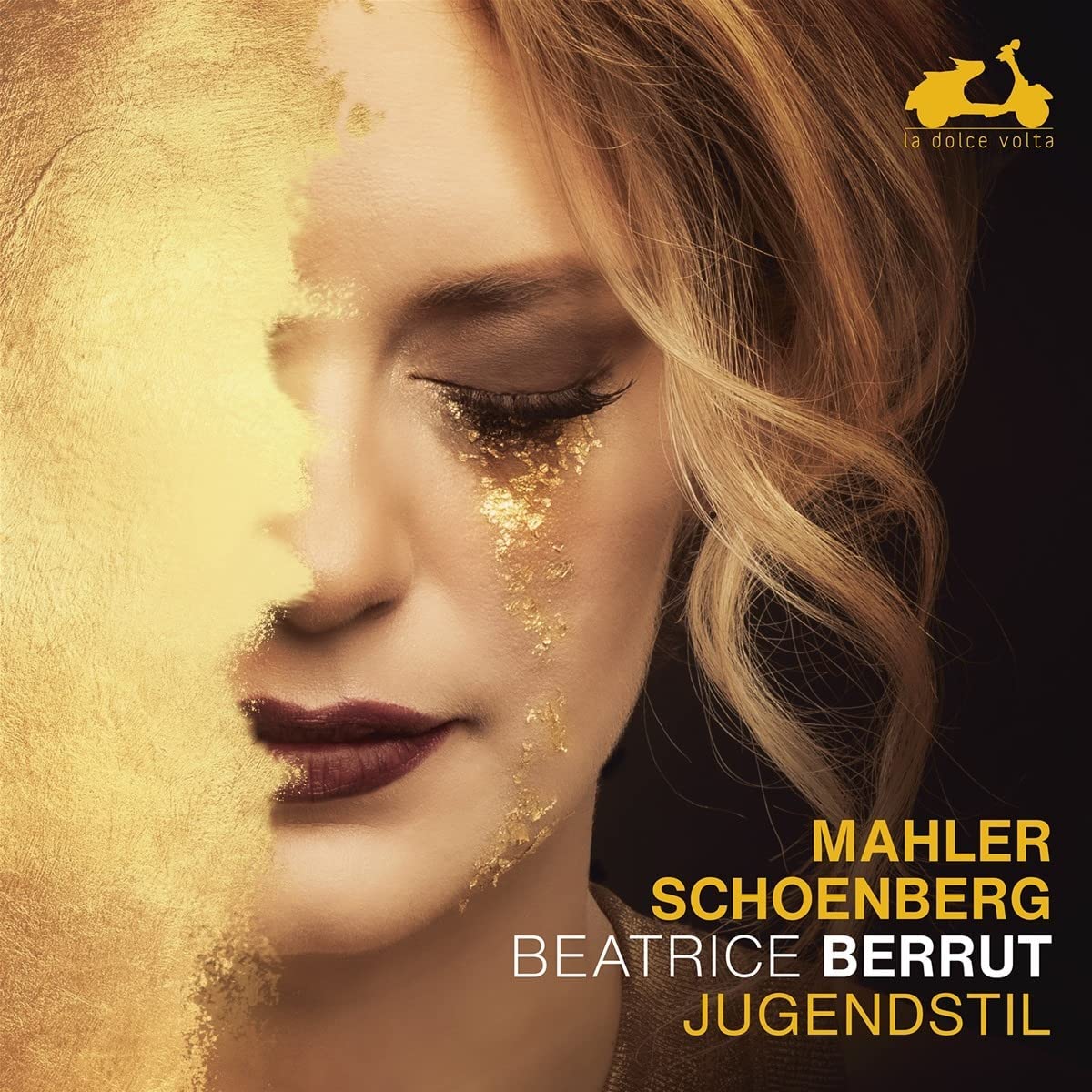 Jugendstil: Music by Mahler and Schoenberg Beatrice Berrut (piano) (La Dolce Volta)
"Is transcription betrayal?" asks pianist Beatrice Berrut in her booklet essay. Emphatically not, Berrut seeing transcription as "an act of homage to the genius of a music whose essence does not change." Berrut's arrangement of the "Adagietto" from Mahler 5 is a brilliant reinvention, not a pale imitation. You wonder how she'll handle Mahler's sustained lines, so easily playable on orchestral strings, and then grin when you hear the unobtrusive, syncopated Brahmsian accompanying figure that she adds to keep the music moving forward. It feels totally idiomatic, and the overall running time, just short of 9'30", is ideal. The "Tempo di Menuetto" from Mahler 3 is a charmer, the music's folksy roots so clear, the composer's changes of metre and tempo fluidly handled. It's glorious, sunny salon music, the closing bars barely audible. Even better is the slow movement of Mahler 6, swelling to a rapturous, clangourous climax. Mahler's cowbells are implied more than heard, a magical effect. All three movements are a success, with playing and sound to match; if you've ever dismissed Mahler as being too loud and overblown, you need to hear this disc.
The coupling is Berrut's paraphrase on Schoenberg's Verklärte Nacht. I like the sharper outlines she brings to the work, Schoenberg's language all the bolder for speaking so clearly and cleanly. The shift from D minor to major halfway through packs a huge punch, the final minutes a twinkly delight. La Dolce Volta's production values are high class, and Berrut's sleeve notes are a fun read. She's performing at London's Fidelio Café on June 16, her recital combined with a whisky tasting. What's not to like?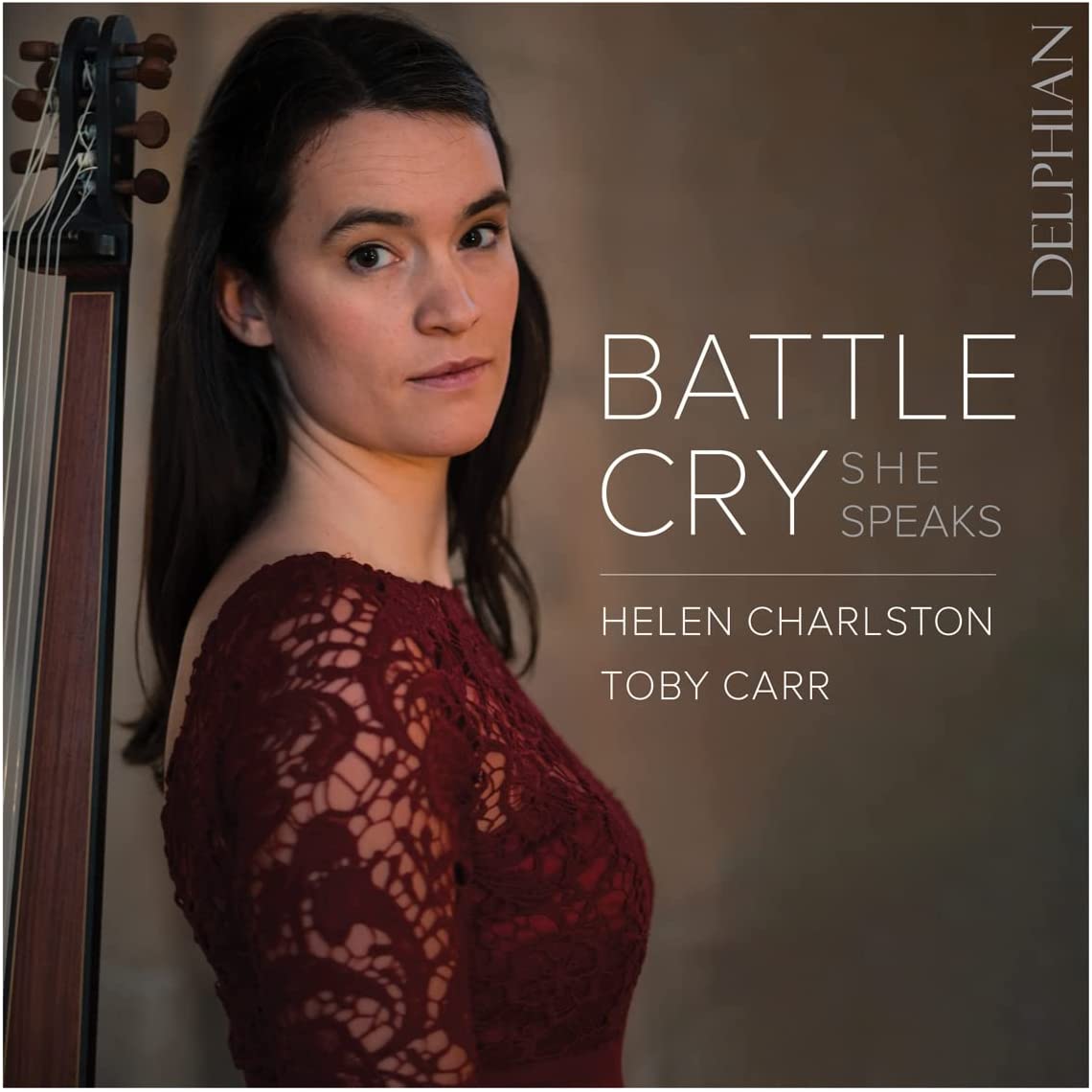 Battle Cry: She Speaks – Works by Purcell, Barbara Strozzi, Robert de Visée, Kapsberger, Monteverdi, Eccles and Park Helen Charlston (mezzo-soprano), Toby Carr (theorbo) (Delphian)
This album by the gloriously expressive, vocally utterly secure and dramatically aware mezzo-soprano Helen Charlston, in duo with Toby Carr's theorbo, has to be seen already as a clear contender for vocal album of the year. Something very special indeed is going on here. The very best comes right at the end. Purcell's "Evening Hymn" is sung as slow, as low, as dark, as warmly and as touchingly as you could ever wish to hear it. Listen to the diction and the understanding given to every single vocal syllable, the delicious pacing and the wonderful cumulative effect. And the last word of the song? Helen Charlston says: "The closing Hallelujah could be heard in so many different ways, but mainly it's trying to find an answer to all of the questions that we've asked throughout the recording."
We also hear Dido's Lament – the recitative "Thy hand, Belinda" and the air "When I am laid in earth" – and these deliver their message truly, deeply, affectingly in this pared-down arrangement for the duo by Toby Carr. Less is more. It isn't all laying to earth and lamenting, however. There are all kinds of story-lines and a cast of fascinating characters, elucidated thoughtfully in Jeremy Summerly's extensive and eloquent programme note. He writes: "The programme on this recording is designed as a journey – a fascinatingly complicated, female-led voyage." In Owain Park's new cycle of songs "Battle Cry", Georgia Way's subtle poems give new voices to heroines from mythology, fiction or historical antiquity. An exquisite anthology. - Sebastian Scotney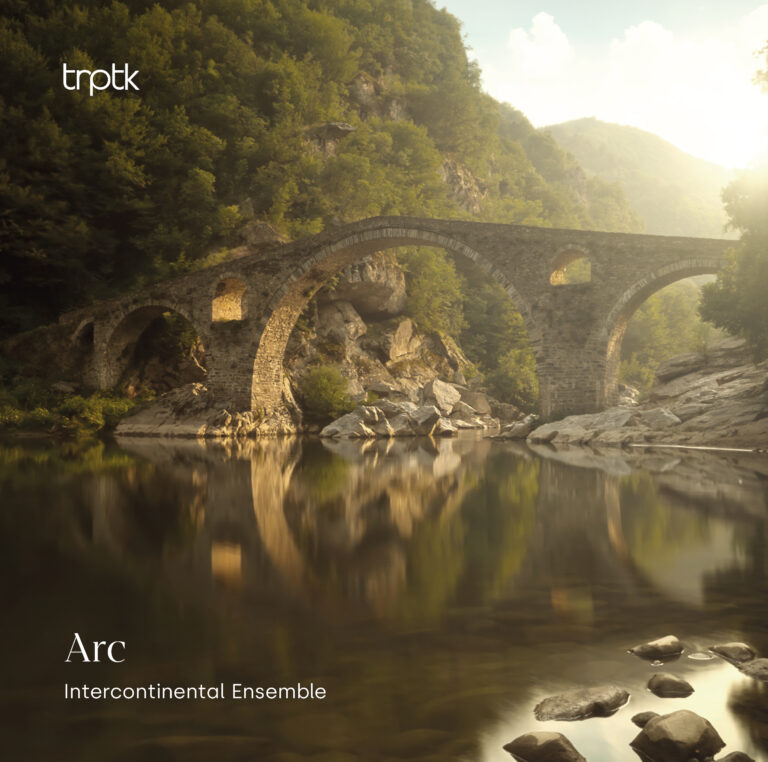 Intercontinental Ensemble: Arc (TRPTK)
The Intercontinental Ensemble's recording of Martinů's beguiling Nonet was one of last year's delights, and here's a follow-up. Arc is a selection of works by female composers, the album title alluding to the stories told in individual pieces and to the bridges connecting them. The biggest work here is the Op. 38 Nonet by Louise Farrenc, its four movements amounting to what feels like a symphony in disguise. The wind writing is as idiomatic as you'd expect from a 19th century French composer, and there are times in the first movement when the solo strings don't get much of a look in. It's appealing, highly tuneful music though, the second movement's sequence of variations nicely characterised in this performance. The finale's imposing introduction suggests that we're about to hear something weighty, Farrenc performing a sudden volte-face and launching into an upbeat allegro. The score and parts can be downloaded on IMSLP; any wind or string players reading this should take a look. There's also violinist Ernst Spyckerelle's delicious arrangement of Clara Schumann's Drei Romanzen. Try the closing "Agitato", with antiphonal violins and winds unfazed by the opening melody's twists and turns.
The other works are contemporary. Collage van een Achtvlak by Bianca Bongers was originally scored for strings, the chords, rhythms and colours inspired by the characteristics of an octahedron. Not that you need to know this; you'll doubtless be as beguiled as I was by the second movement's rich, sustained chords and the slow fade that concludes the piece. Armenian composer Aregnaz Martirosyan's Emotional Diversity was written in 2020 as a response to the still unresolved conflict between Armenia and Azerbaijan. Individual instruments sound like squabbling voices, and fragments of Armenian folksong fitfully emerge. Sarah Neutkens' September 1 is a deceptively moving depiction of summer's passing, the shadows lengthening as we move into autumn. TRPTK's engineering is typically sumptuous, and the Intercontinentals' playing is flawless. Do investigate.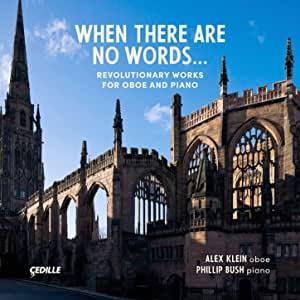 When There Are No Words: works for oboe and piano by Hindemith, Pavel Haas, Bolcom, Britten, Siquiera and Slavicky Alex Klein (oboe), Phillip Bush (piano) (Cedille)
This is a fine recital from a pair of top-flight musicians, but I can't help wanting to ask an old question. Okay, it might be probably inappropriately flippant, but it feels unavoidable: do Americans really have no sense of irony? The album title is "When There Are No Words". And yet the CD booklet has 20 pages of closely packed text explaining and reflecting on the choice of repertoire, and Alex Klein has doubled up with some even deeper thinking, and posted a whopping 4,000-word essay about it on his blog. Alex Klein, Brazilian-born, was principal oboist in the Chicago Symphony Orchestra through most of the Barenboim era there, and has made very good records in the past. He won a 2002 Grammy for his recording of the Strauss concerto with the Chicago SO, and his solo recording of Bach and Telemann is also well worth seeking out.
The theme here is how five composers squared up to the reality of war, forcible exile and/or ostracism. The two works from 1938 by Hindemith and Pavel Haas which open the programme are thoughtfully contrasted, but the stand-out performance here is of a work from a Czech (Moravian) composer who was certainly unfamiliar to me, Klement Slavický (1910-1999). His Suite for Oboe and Piano from 1960 receives a superb performance. Slavický had been the very last composition masterclass pupil of Josef Suk, who himself had studied in the same set-up with Dvorak. Klein makes a very strong case for this music. The dreamy soliloquising tempo rubato first movement "Pastorale" has the piano just commenting on and punctuating the oboe's melody. There is much faster dialogue between the protagonists in the skittery and playful second movement. Klein and Bush find real pathos in the "Triste" / molto tranquillo movement, and they pace and shape it beautifully, through a mighty climax and then to a poised and quiet ending. The last movement, "Bacchanale Rustico", starts off as a fast game of cat and mouse, to which both musicians bring serious intent, and then it broadens out into a section where Klein's plaintive melody sings out with beauty and clarity but is contrasted with angry thumps from the piano. One extraordinary passage contrasts weighty statements from the piano with a succession of oboe trills. That such wilful writing should come across quite so naturally and expressively here is a tribute to the level of Klein's and Bush's musicianship. - Sebastian Scotney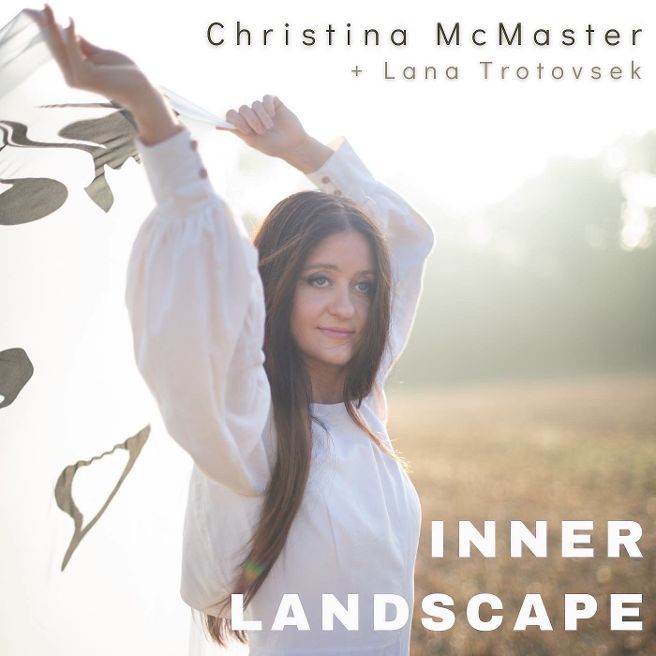 Christina McMaster: Inner Landscape (MC|Master Records)
Pianist Christina McMaster's Lie Down and Listen concerts neatly combine yoga, meditation and new music. Intrigued? Start by downloading her second solo album, as much an enjoyably eclectic anthology of contemporary piano repertoire as a meditation aid. McMaster suggests listening to the first of its three parts, "Ritual", in a comfy place with blankets, cushions and a candle. I didn't go as far as lighting a candle, but managed the rest; it's all too easy to forget how much easier it is to listen to music when there's nothing else to concentrate on. Terry Riley's "Keyboard Study No. 2" was originally a graphic score, a selection of keyboard mantras to be played as the pianist sees fit, each performance unique. Arvo Pärt's "Für Alina" cools things down, its silences an ideal prelude to Satie's "Gnossienne No. 1". We're now in the second part. "Seek Within", violinist Lana Trotovsek joining McMaster for Pärt's "Fratres". The second of Philip Glass's set of piano etudes, barely six minutes long, is among the best things he's composed, McMaster's lightness of touch compelling.
The third section, "Inner Landscape", opens with "Oockooing Bird", a charming miniature by the 16-year old Harrison Birtwistle, whose "Berceuse de Jeanne" is another euphonious delight. Pärt's "Spiegel im Spiegel" is almost a popular classic, deservedly so and sweetly rendered here by Trotovsek and McMaster. There's also John Cage and Debussy, the album closing with a violin and piano performance of Messaien's "Louange à l'éternité de Jésus". Rich, warm recorded sound; an appealing disc.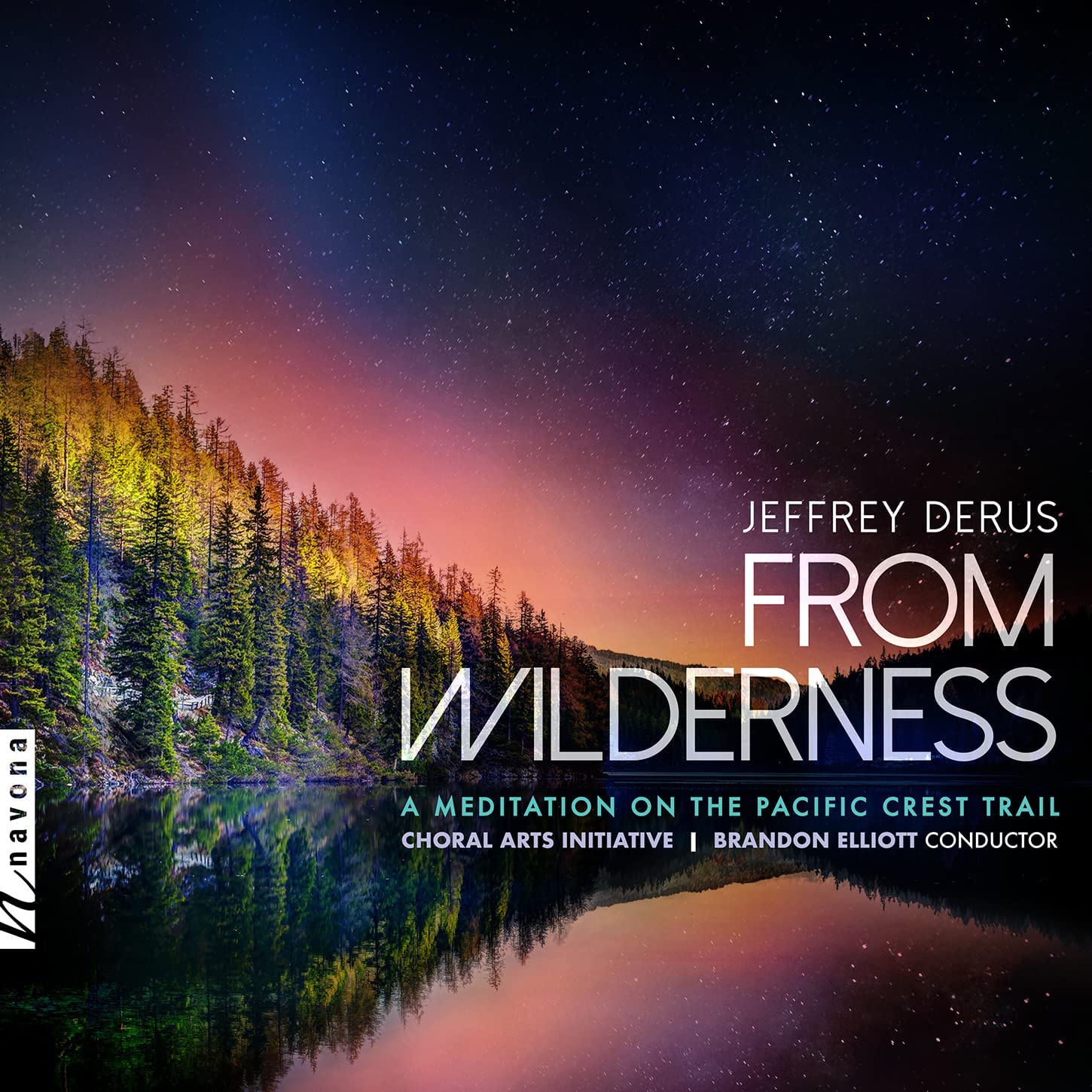 Jeffrey Derus: From Wilderness Choral Arts Initiative/Brandon Elliott (Navona Records)
Jeffrey Derus's From Wilderness attempts to encapsulate the experience of travelling along the Pacific Crest Trail, a 2,653 mile schlep from Canada to Mexico through forests, deserts and mountain ranges. Traversing it on foot it can take five to six months, but this disc gets the job done in just 63 minutes, Brandon Elliot's Choral Arts Initiative accompanied on their travels by cellist Kevin Mills and an assortment of Tibetan crystal bowls. The work's 28 short sections include snatches of poetry by Frost, Blake and Wordsworth, a mixture which sounds indigestible before you've listened to a note.
Miraculously, it hangs together wonderfully well. Derus, a recent recipient of a composer residency with the Britten-Pears Foundation, is a deft, fluent choral composer, and he's well served by these performers. Especially when he lets rip, as in the section depicting California's Muir Pass, Marjorie Allen Seiffert's text describing how "morning shouts and sings/And dances upwards", the music an ecstatic depiction of sunrise. Or how, in "Belden", massed voices simulate the eerie calm before a storm and the fierce rain which ensues. An affirmative celebration of the joys of walking, From Wilderness is highly enjoyable, and the ringing, resonant sound of the crystal bowls is wonderfully caught in this recording.
Mahler's cowbells are implied more than heard, a magical effect
Explore topics
Share this article