BSO, Karabits, The Lighthouse, Poole online review – stealing fire from the gods |

reviews, news & interviews
BSO, Karabits, The Lighthouse, Poole online review – stealing fire from the gods
BSO, Karabits, The Lighthouse, Poole online review – stealing fire from the gods
An illuminating premiere and a ballet rarity round off Beethoven 2020 in style
Thursday, 12 November 2020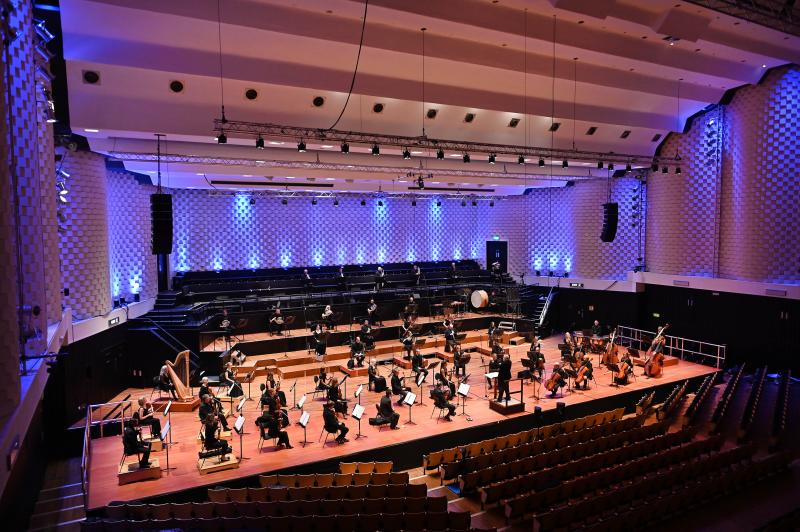 Prometheus unbound: Beethoven's ballet from the socially distanced Bournemouth SO
There have been quite enough Beethoven tribute-acts and remixes during the 2020 anniversary year. We, and he, deserve better than composers riding pillion on that reckless, purring beast of a 700hp compositional engine.
True to form, Magnus Lindberg offers something quite different with
Absence
, given its UK premiere last night in an Covid-conditioned Lighthouse Hall by the Bournemouth Symphony Orchestra, belatedly welcoming back their Ukrainian maestro Kirill Karabits after a pandemic-protracted absence of his own.
Sure, you can pick the Beethovenian bones out of Absence – a proto-Wagnerian chord sequence from the "Les Adieux" Sonata here, a turn of the screw from the Second Symphony there – but what's most striking about Lindberg's piece, sounding far more substantial than its 12-minute duration, is the uprooting of those musical memes to a faraway landscape, luminously orchestrated and rapturously sustained, one far more evocative of the Symbolist forest where Golaud runs into Mélisande than the Vienna woods of the composer's own stamping ground.
There is surely no music further distant from a Beethovenian aesthetic than Debussy's, and while Lindberg is far too skilful to resort to mere pastiche, he plants us in a world where these fragments, these sense units speak in a foreign tongue, one mediated by Messiaen's saturated chorale-writing and the emollient patterning of West-Coast American minimalism. One enduring quality of his music, even while it has journeyed far from the gaudy Eurotrash iconoclasm of early pieces such as Kraft and the formidable power of his own Engine from 1996, is its grasp of time: the events of a piece unfolding above slower, tectonic shifts (every modern Finnish composer is Sibelian whether they like it or not). We are left with Beethoven (and a few other ghosts at the feast) very much there and equally evidently not, and if that isn't a fine musical metaphor for the Zoom-punctuated solitude of the last few months, I don't know what is.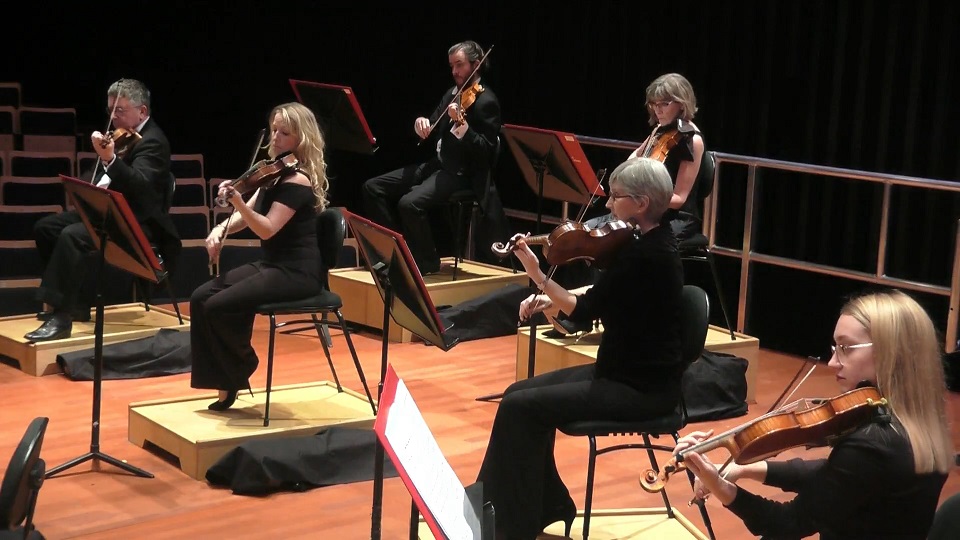 With the opening chords of The Creatures of Prometheus, Beethoven doesn't so much knock at the door as kick it in. The overture is all we ever hear, and so the chance to assess the whole 70-minute ballet score in concert was not to be missed, even remotely and especially with Karabits in charge. In what seems like another age ago his assured handling of the Eroica was the high-spot of the Barbican's Beethoven Weekender, and he brought the same athletic, flowing lines to the symphony's progenitor, judging to a nicety the sense of heroism in a frock coat, of conventions to be observed as well as discarded.
A socially distanced BSO (pictured above) struggled with the finer details of precision – hardly unusual just now – but the ballet's narrative of new worlds and bold discoveries was crisply etched with natural trumpets and timpani and sympathetically shaded by the solos for clarinet, cello and harp. The jury is still out on whether Beethoven was a natural ballet composer, but it's well worth tuning in to judge for yourself.
With the opening chords, Beethoven doesn't so much knock at the door as kick it in
rating
Explore topics
Share this article