Pick of the 2017 BBC Proms: from Orthodox chant to Oklahoma! |

reviews, news & interviews
Pick of the 2017 BBC Proms: from Orthodox chant to Oklahoma!
Pick of the 2017 BBC Proms: from Orthodox chant to Oklahoma!
theartsdesk's classical music writers make their choices
Mirga Gražinytė-Tyla making her London debut with the City of Birmingham Symphony Orchestra at last year's Proms
It's the best-looking Proms season on paper for quite a few years.
That might just be a different way of saying we like it, but no-one could reproach Director David Pickard for lack of original programming or diversity (look at the whole, bigger than ever, and who but a click-baiting controversialist or the more conservative diehards could resent the appearance of Sir Tom Jones, still top of his art?) Enjoy the many European visitors, including the Deutsche Kammerphilharmonie Bremen, the Orchestra of La Scala Milan and the Vienna Philharmonic, while you can; it may not be so easy to bring them over after Brexit. If those three haven't made our shortlist of choices, plenty of others have. So enjoy this selection by theartsdesk's classical reviewers. And remember: £6 on the day for the best place in the
Royal Albert Hall
, the Arena, albeit standing, is still one of the very finest bargains for a live event in London.
RICHARD BRATBY

When she made her sensational Proms debut with the CBSO last year Mirga Gražinytė-Tyla was still something of an unknown quantity in the UK. Twelve months on her concerts in Birmingham are selling out and generating an energy not felt at Symphony Hall this century. With Allan Clayton and Leila Josefowicz as soloists plus a Gerald Barry premiere, Prom 50 (21 August) is already self-recommending, but if Gražinytė-Tyla's Beethoven performances this season are anything to go by, they'll be the springboard for some very personal – and revelatory – surprises in this interpretation of the Fifth Symphony.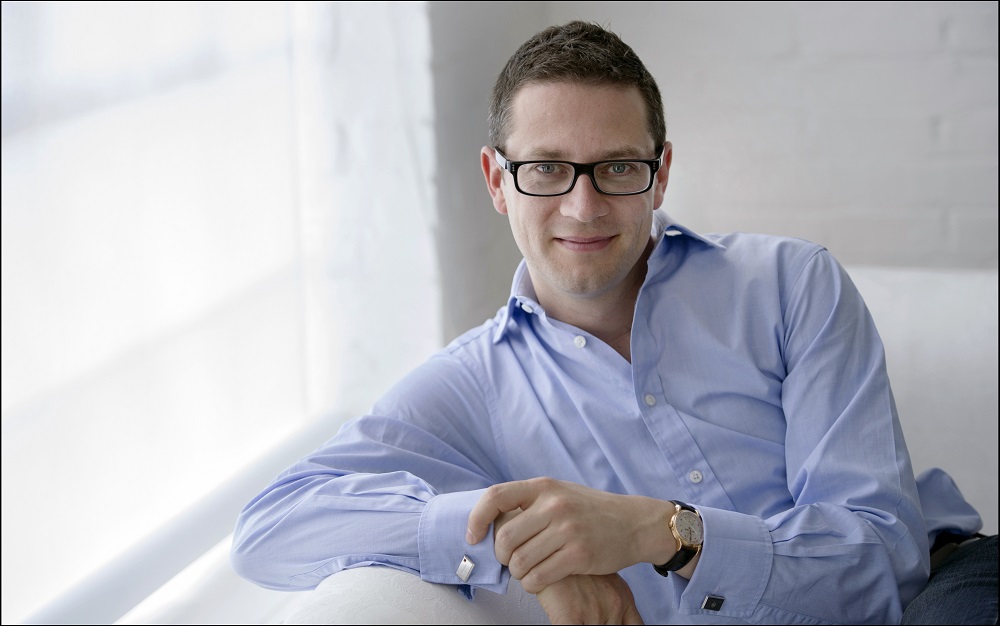 There's a reason why Proms by the John Wilson Orchestra are so popular: if there's a more exciting orchestra anywhere on the planet right now, I've yet to hear it (John Wilson pictured above by Sim Cannetty-Clarke). This year they're taking a step back from their big-band spectaculars of recent seasons and lending their sense of historical style to a really important piece of advocacy: a full semi-staged performance of the work that redefined 20th-century music theatre, Rodgers and Hammerstein's Oklahoma! (Proms 34 and 35, 11 August). This may be the first time it's ever been performed in the UK in Robert Russell Bennett's original 1943 Broadway orchestrations.
ALEXANDRA COGHLAN

Handel's Israel in Egypt (Prom 23, 1 August) is a concerto for chorus by any other name. Supremely and exhilaratingly dramatic, the work contains some of the composer's best writing for chorus, as well as some memorable solo numbers including the storming tenor-bass duet "The Lord is a Man of War". Messiah may be their more famous collaboration, but for my money nothing Handel and librettist Charles Jennens collaborated on yielded more striking results than this musical portrait not of individual conflict, but of a whole nation in flux. With the OAE directed by William Christie and an exciting line-up of young soloists, this might just be the best baroque of the festival.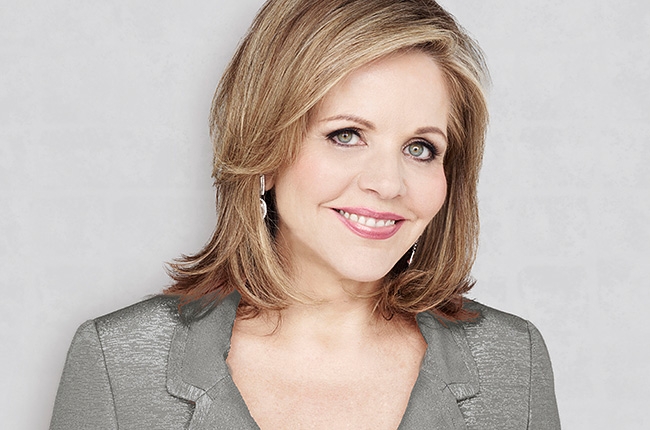 The tender detail and luminosity of their recent recording of Barber's evocative Knoxville: Summer of 1915 , a hazy vision of pre-lapsarian America, makes this live performance from Renée Fleming (pictured above by Andrew Eccles for Decca) and the Royal Strockholm Philharmonic Orchestra an enticing prospect (Prom 61, 30 August), even in the Royal Albert Hall's difficult acoustic. With the added sweetener of the Transformation Scene from Richard Strauss's Daphne it becomes a must. Nielsen's characterful Second Symphony and a new work by Andrea Tarrodi round out what should be an evening full of orchestral colour.
GAVIN DIXON

Conductor Semyon Bychkov (pictured below at the Proms by Chris Christodoulou) is a versatile all-rounder, but he particularly excels in opera and in large-scale Russian repertoire. So his performance of Musorgsky's Khovanshchina with the BBC Symphony Orchestra (Prom 29, 6 August) promises to be a highlight of the season. Expect elegant melodies, searing drama, and world-class singing, especially from Russian mezzo Elena Maximova in the lead role of Marfa.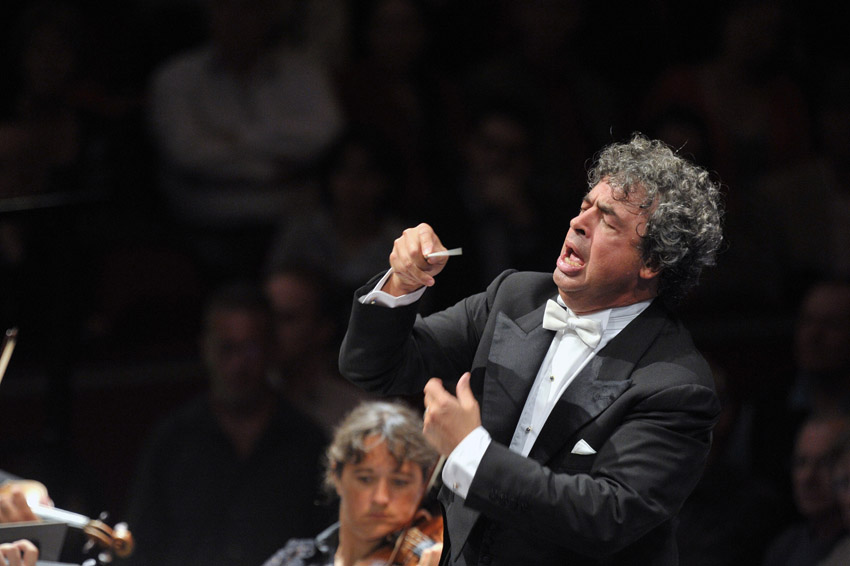 On a similarly Gothic scale, Schoenberg's Gurrelieder (Prom 46, 19 August) makes a welcome return to the Proms. Like Khovanshchina, it is the sort of music the Royal Albert Hall was built for, employing a huge orchestra and chorus to intensely dramatic effect. Another all-star cast is offered, with Eva-Maria Westbroek a favourite to steal the show. Sir Simon Rattle leads the London Symphony Orchestra, a tantalising preview of their work together when he takes over as Artistic Director in September.
BERNARD HUGHES

Julian Anderson is a composer I've admired for a long time, and I'm intrigued by what his Piano Concerto (Prom 16, 26 July) will sound like. His work is appealing - both thoroughly contemporary and steeped in the music of the past – so I have high hopes for this BBC co-commission, especially in the hands of Steven Osborne (pictured below by Benjamin Ealovega).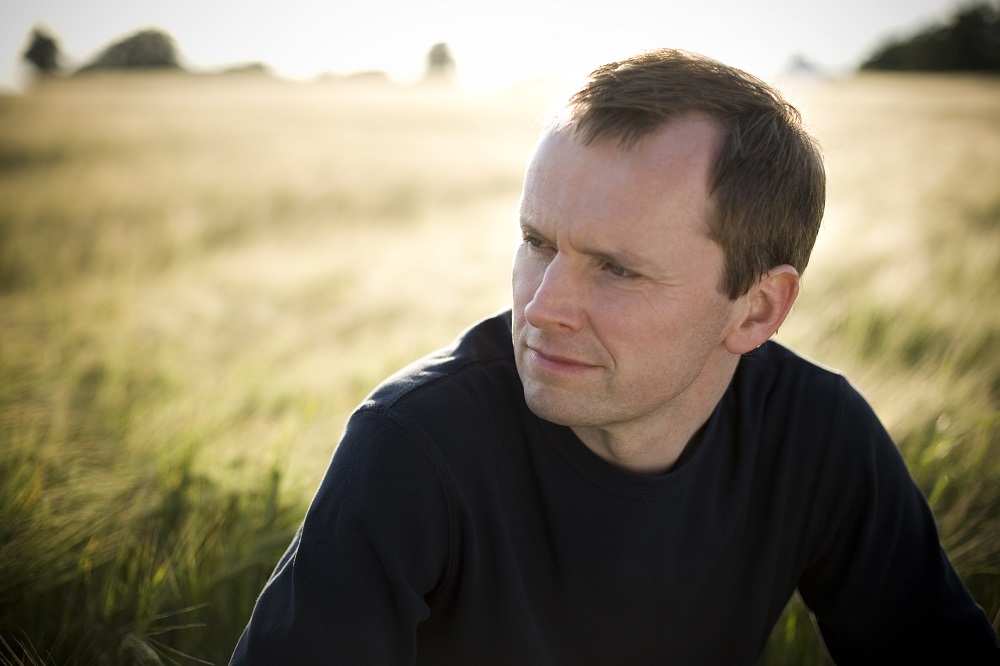 Enterprising Ilan Volkov conducts the BBC Scottish Symphony Orchestra in a programme which also includes two rarely-heard Liszt symphonic poems and Ravel's orchestration of Musorgsky's Pictures at an Exhibition. The National Youth Orchestra (Prom 28, 5 August) giving the London premiere of Francisco Coll's Mural, followed by the wonderful Polaris by Coll's mentor, Thomas Adès, should make a fascinating pairing. Stravinsky's The Rite of Spring should raise the roof in the second half.
DAVID KETTLE

It's the Proms debut for Scotland's Dunedin Consort under John Butt (Prom 49, 20 August), but north of the border, they're a treasured fixture on the musical scene – admired as much for Butt's wise musical scholarship (he's professor at Glasgow University) as for their vivid, sometimes unconventional music-making. And they take a typically idiosyncratic approach with Bach's St John Passion – as in their 2013 recording – by placing it amid organ music and choral motets, and inviting the audience to join in singing the chorales (there's even a short rehearsal beforehand, optional of course). It's all with the aim of recreating an authentic context for the work, Butt has said – and it should provide a memorably involving experience.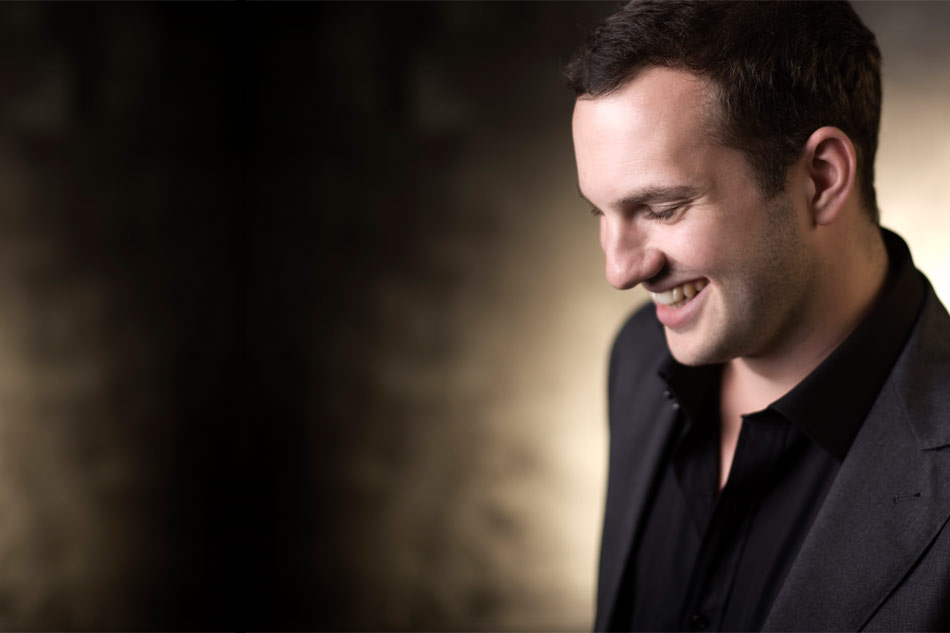 Young British baritone Marcus Farnsworth (pictured above) is no stranger to Peter Maxwell Davies's notorious Eight Songs for a Mad King (Proms at... Wilton's Music Hall, 2 September). A few years back, he was a blisteringly intense but thoroughly human George III, singing and screaming to his caged birds, with the Hebrides Ensemble in performances across Scotland. And he'll have had time to mull over this startlingly visceral work afresh before his Proms performance with BCMG under Sian Edwards, staged by Olivia Fuchs in the ramshackle splendour of Wilton's Music Hall. The concert's other works are far more than just fillers, too – not least the sublime avian evocations of songbirdsongs by Alaskan environmental composer John Luther Adams, and Messiaen's classic blackbird tribute Le merle noir.
DAVID NICE

The first of my choices (a double, Proms 37 and 38, 13 August) looks like it carries with it a bit of self-promotion. But it's precisely because Rachmaninov's close connection with Russian Orthodox chant, the subject of my Proms Extra talk that afternoon, is being highlighted so unusually that I wouldn't want to miss these two events. At 6pm the Latvian Radio Choir (pictured below by Janis Deinats) will appear before both the Third Piano Concerto – soloist Alexander Gavryluk - and the Second Symphony, with Thomas Dausgaard conducting his BBC Scottish Symphony Orchestra in what should be fast-flowing, intense performances. The chants they'll perform can be heard in a different form in their late-night performance of a supreme masterpiece, Rachmaninov's setting of the All-Night Vigil better known as the Vespers, which they've already recorded to superb effect.

More Slavic choral music forms the basis of what for me is the season's most ingeniously-planned programme (Prom 56, 26 August). Brilliant young Czech Jakub Hrůša has devised it so that a Hussite war song appears in works by Smetana (the last two interconnected movements of his national epic Má vlast), Martinů, Dvořák, Janáček and Suk. By unhappy coincidence, this will also be a memorial to the BBC Symphony Orchestra's much-loved former principal conductor, and Hrůša's hugely influential teacher, Jiří Bělohlávek: the Martinů Field Mass, a remarkably scored, typically original requiem, should make sure there isn't a dry eye in the hall. Talking of the Reformation, the previous week there's a full day celebrating the big Luther anniversary, also not to be missed.
PETER QUANTRILL

The music of Brian Elias (Prom 32, 9 August) tends to be a long time coming. It's worth waiting for. Vividly scored, rhythmically fractured, the sinews of his orchestral music such as The house that Jack built are drawn tight, as if in anticipation of a release that is not readily granted. Elias is a composer who meets you halfway; he expects you to do some work too. Defiance in the face of loss, bitterness in a voice that sings because it must – these are pervasive qualities in his music, to be found in the more recent Proms commission Electra Mourns (2012) and – who knows? – perhaps in the new Cello Concerto too. Ryan Wigglesworth is a notably clear-sighted conductor of new music, his own and other people's, and he should also have something fresh and exciting to say about Elgar's "Enigma" Variations. And what on earth will an Elgar orchestration of a Purcell anthem sound like? I've no idea. That's why I'm turning up.
The Freiburg Baroque Orchestra first turned up at the Proms in 1994, with Thomas Hengelbrock leading from the violin. They've always been an ensemble with sharp reflexes and a nose for the next big thing in historically informed performance. In their work with Pablo Heras-Casado (pictured above by Fernando Sanchez) they've found a kindred spirit with a restless spirit of curiosity. I interviewed this impressive young Spanish conductor near the beginning of their Mendelssohn series on record, of which Prom 67 (3 September) offers what should be an enthralling sample. He talked to me with such evident pleasure of how much farther he could explore this music with the FBO than with larger, more storied ensembles; the colours they bring; the work they put in; the sense they give that for all concerned, it isn't just another concert.
GRAHAM RICKSON

It's good to see Gateshead's outstanding Royal Northern Sinfonia under Nicholas McGegan travelling down the A1 to give a pair of al fresco concerts in an amphitheatre looking out over the River Humber, marking Hull's year in the sun as an official City of Culture (Proms at…vStage@TheDock, 22 July). There always has been a lot of culture here: superb free museums and a jewel among municipal art galleries. McGegan's programme is an audience-friendly selection of water-themed music, with works by Handel, Mendelssohn and Telemann: an ideal excuse to visit this quirky, friendly city.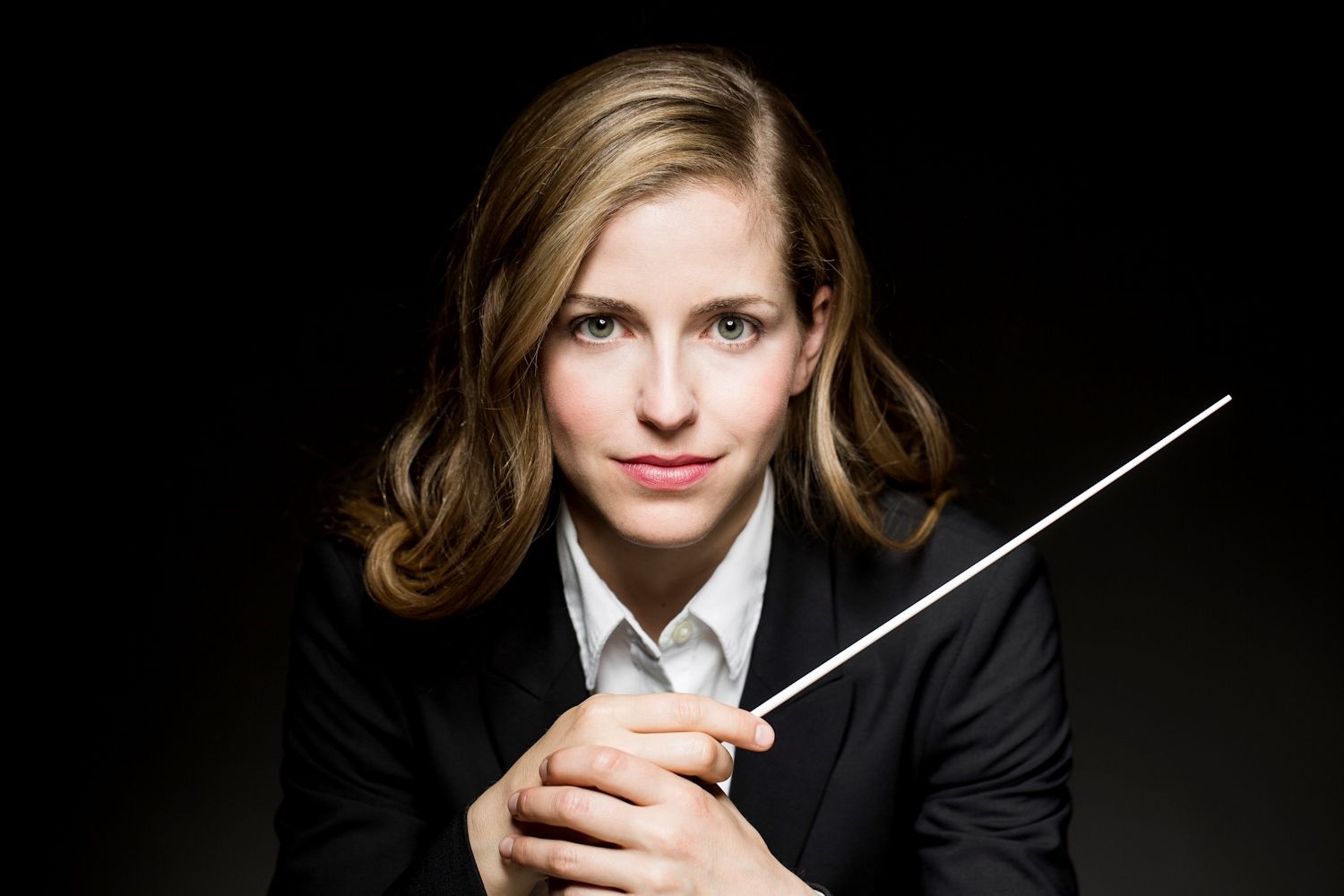 American conductor Karina Canellakis (pictured above by Todd Rosenberg) makes her Proms debut with the BBC Symphony Orchestra in Prom 70 (5 September). I'd happily make a long schlep from Leeds to hear a live performance of Dvořák's Symphony No 8. Surely this is the best of this composer's symphonies: a melodically rich, emotionally generous work with plenty to satisfy both brain and heart. This orchestra have one of the best woodwind sections in London: go and hear them shine. Plus, there's Jeremy Denk tackling Bartók's daunting, exciting Piano Concerto No 2. Denk's brilliant recordings of Bach and Ligeti show how he can make the most uncompromising pieces warmly approachable, so his Bartók will be something to savour. There's also an orchestral premiere by the young American composer Missy Mazzoli – what's not to like?
The Royal Northern Sinfonia's Hull concerts offer an ideal excuse to visit this quirky, friendly city
Explore topics
Share this article