Sunday Book: Daniel Levitin - A Field Guide to Lies and Statistics |

reviews, news & interviews
Sunday Book: Daniel Levitin - A Field Guide to Lies and Statistics
Sunday Book: Daniel Levitin - A Field Guide to Lies and Statistics
The acclaimed neuroscientist with a timely defence of reason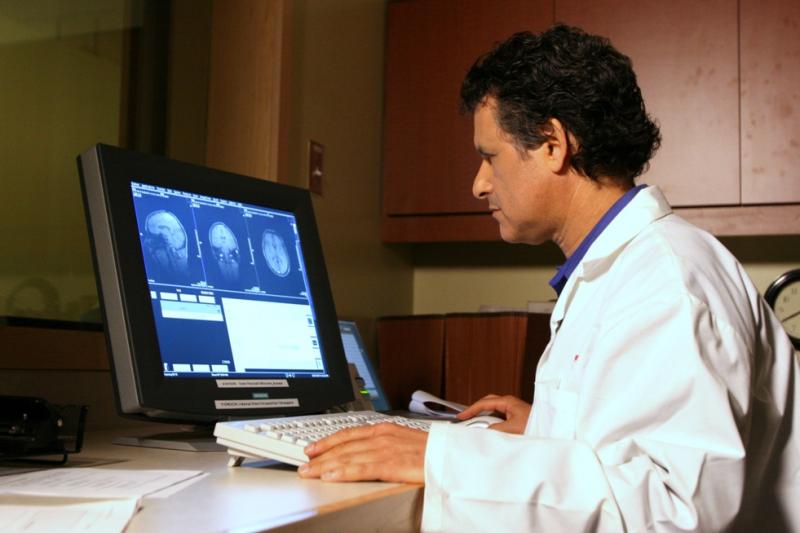 Daniel Levitin: working on the brain
Daniel Levitin makes one reference to Donald Trump in this book (to the latter's claim to have seen on TV "thousands and thousands" of Muslims in Jersey City cheering when the Twin Towers fell) but he couldn't have known quite how apposite these words would be on publication: "In the current information age, pseudo-facts masquerade as facts, misinformation can be indistinguishable from true information."
Levitin belongs to a best-selling group of experts – Daniel Kahneman, Gerd Gigerenzer, David Spiegelhalter, and a few more – who want to put us right on the pitfalls of dubious statistics and the various forms of bias that skew our decisions. They use some of the same examples (although they don't always agree) and the books keep coming. There can hardly be a more important message at this moment in history, and until everyone gets it, all are welcome to keep pumping it out and Levitin is perhaps primus inter pares.
It's the chapter on Counterknowledge that will strike home most strongly
The touchstone for Levitin is science, and the rules of evidence and logic. For various reasons – commercial (it pays to prey on ignorance); ideological (those with an ulterior motive find it easy to exploit gullibility); and technological (no one foresaw the damage the internet would do to the reliable dissemination of information) – the principles Levitin upholds are less heeded than they have been for many decades.
But his message is bracing. Levitin insists on science, logic, a rational assessment of risk and a grasp of statistics when all around are losing the plot. This might sound dull to a world besotted with celebrity excess and inane gratifications but these bastions are all we have to guard against a new Dark Age.
Much of the trouble revolves around statistics and this is a subject that terrorises many of us. My only quarrel with the first half of A Field Guide to Lies and Statistics is that there are many exercises, written almost in maths textbook fashion, with limited human narrative flesh on their bones. Before we get to his treatment of misinformation in the more easily digested second half, his treatment of medicine, a subject long bedevilled by statistical ignorance, deserves attention.
This topic looms large in all the recent books on decision making and all the witnesses report that even many doctors are not, to use Gerd Gigerenzer's phrase, "risk savvy". Levitin shows how a statistic like "93% of breast cancers occurred in women who were in [a] high risk group" can be grievously misused. A doctor urged breast removal for all such high-risk patients he saw as if by doing so he was saving the vast majority from cancer. But these statistics do not work in reverse: 93 per cent of women in the high-risk group do not get cancer. In Levitin's example, the probability of any woman having cancer is 0.8 %; 57% of all women are in high risk groups, so of 1000 women, 570 would be high risk, but only 7 of them might get cancer, with one cancer in the low-risk group. That's 1.2% not 93% of high risk women who will develop cancer.
But it's the chapter on Counterknowledge that will strike home most strongly. Writing of conventional journalism he notes: "They [reporters] sometimes forget that the plural of anecdote is not data." But lapses like this pale before incidents such as the recent gaming of Google's algorithm by far-right groups that led an incomplete Google search such as "Is glo..." to deliver a majority of search results in the top 10 alleging that global warming is a hoax. Similarly with enquiries about the Holocaust, questions of race, etc.
This exposé of the corruption of the world's universal on-tap information source was made in a series of articles in the Observer by Carole Cadwalladr. This book I'm reviewing is published by a great traditional publisher, Penguin Random House. Such publishers of newspapers and books are still doing their job properly, but for how much longer? As it is, their message is being sidelined because the alternative channels, Facebook, Twitter and the internet at large, now have greater reach.
The world has been in a position like this, with lies trumping truth, before. WH Auden wrote in "September 1, 1939": "The enlightenment driven away,/the habit-forming pain, /Mismanagement and grief:/we must suffer them all again." But lies, greed and bone-headed ignorance cannot keep enlightenment at bay forever. Truth is the only standard that will last and to which we must always return. Levitin writes nobly and, to quote Auden again, shows the "affirming flame" we so badly need now.
A Field Guide to Lies and Statistics by Daniel Levitin is published by Viking, £14.99