Lorrie Moore: I am Homeless If This is Not My Home review - between this world and the next |

reviews, news & interviews
Lorrie Moore: I am Homeless If This is Not My Home review - between this world and the next
Lorrie Moore: I am Homeless If This is Not My Home review - between this world and the next
A tale of loss and mourning that flows with dreamy logic
Moore again demonstrates her unnerving skill
Lorrie Moore's brief but haunting I Am Homeless If This Is Not My Home is a bizarre, unsettling read. At times it's a road trip, at others a romance, then supernatural horror, Greek tragedy, or an epistolary short story nestled within the larger text.
Underlying this, however, is a poetic tale of grief and loss, and of how it's almost impossible to be free of the dead when they are still living (sometimes corporally) for the mourner.
Beginning with a letter, sent in the period just after the American Civil War, a part of I Am Homeless is told by the mistress (Elizabeth/Miss Libby) of a boarding house. Her letters – addressed to her dead sister – stud the wider narrative, and form a mysterious subplot which seems, at least at first, unconnected to the rest of the novel. But denied or delayed resolutions, nonsense-making, and the uncanny are all crucial modes of this wayward tale: Miss Libby's country is infested by the Civil War's dead ("all were hungry and shot and now years later rummaged for as livestock feed"), a haunting American Gothic that pervades the whole narrative, upsetting readerly orientation. There is a familiarity to the way that Miss Libby speaks, the idiosyncratic tone of the American novel of a certain period, that pulls the reader into what they might expect might be a light-hearted love story between her and the Handsome Lodger. But, as Moore is so deft at seeding doubt and discord, we must keep a wary eye on our own expectations.
The book shifts to follow Finn, visiting his brother Max in the hospice where he is receiving end-of-lifecare, seemingly holding on only to watch the end of the World Series (a pointed irony bound up in the parochial nomenclature). I Am Homeless appears, then, to set up Finn and Libby's stories in parallel, both talking to a sibling who is dead or dying. For Finn, his brother's impending end gives him cause Finn to reflect on his own life, and how it is starting to collapse: the woman he loves, Lily, is with another man; he has lost his job in an odd, conspiracy theory-confused spiral; he's driving around with his landlady's cat litter in his car. The reasons and motivations behind his actions suddenly come into sharp focus when death looms on the horizon – revealing the commonplace absurdity so often at the heart of things.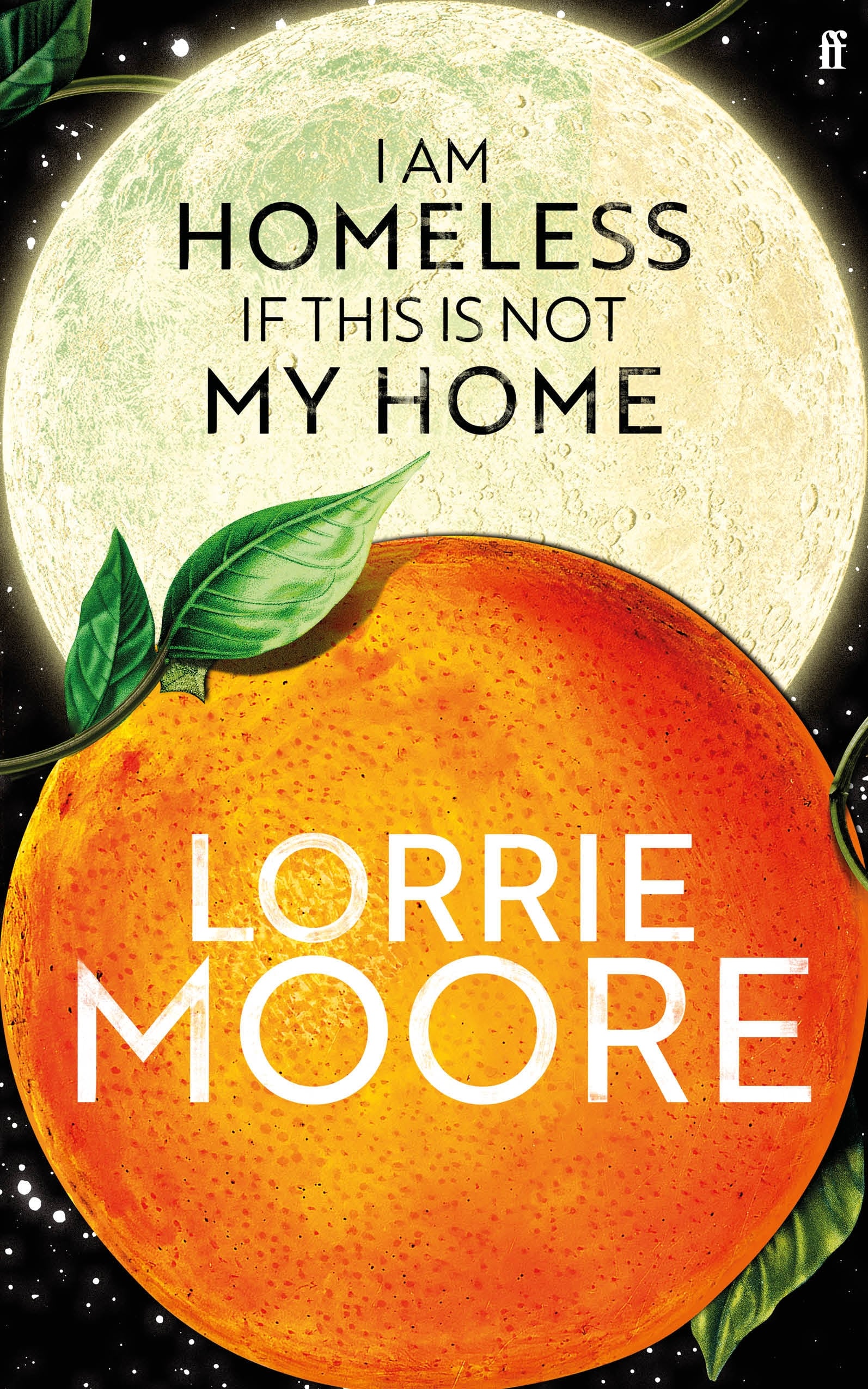 There is a moment when Finn, crashing in the snow on the way to see Lily's friend and hear the news of her death, seems to enter a new, upside down world. He is Orpheus, bringing an orange to Eurydice's grave. Lily rises from the snowy graveyard in her winding sheet, the orange existing as a knowing wink to the Grecian pomegranate seeds that kept Hades' wife trapped in the underworld. It's a shocking break in a story that had seemed relatively straightforward until this point. Finn drives Lily through the country to the 'body farm' that she wanted to be in, watching her decay and still loving her. He slips into Miss Libby's tale, picking up a bound notebook of her letters when he stays overnight at her boarding house, now an hotel. Their stories mirror one another: each telling tales to a sibling who is almost or fully gone, neither being able to interpret the heavens' tragic plots.

Finn drives through the night, watching the stars and thinking about their distance and mysteriousness. There is a real sense of him passing through the underworld, the darkness and abstractness evoking its non-space. The journey gives him and Lily time to talk, to lay their life together to rest, but also for Finn to express his desperation at her loss. Their journey seems at once to be occurring in the living, human world and beyond the vale of tears, with characters operating, simultaneously, in strict narrative time and an atemporal zone. This unheimlich, almost-familiarity is what feels most unsettling about I Am Homeless – a dream-like sensation that something is simultaneously known but not quite right. The rug has been pulled out from underneath us and we cannot quite grasp what is going on.

Illustrative of this, perhaps, is the strong sense that I had throughout, that it was going to be revealed that when Finn crashed in the snow early on, he died too. Moore writes ambiguously, dreamily, so it feels easy to indulge a supposition like this. I read into it what I expected, coming to the end with no explanation of the oddness of his journey with his dead lover, no "and then he woke up". Signs and symbols come and go – the grapefruit and orange on her grave, the cat litter tray sliding around on Finn's backseat, but they are never opened up and examined. Moore lets the reader sit with their own interpretations, a looseness that contributes once again to the uncertain line between known and unknown.

Moore is wonderfully deft in her examination of grief, of the knowledge that we are only really at home in the ones who love us – and that after they are gone, we are homeless. This also contributes to the uncertain feeling that permeates the text, that everyday life and its expectations can no longer be wholly trusted. Finn and Libby are both odd, seemingly out of step in their worlds, but Finn is allowed access to something beyond, to communicate with the dead, and this confuses his waking/living moments. I Am Homeless leaves him – like the reader – displaced, a drinker of the waters of Lethe, unable to connect with a life where his loved ones are dead and Donald Trump is president.