Best of 2017: Books |

reviews, news & interviews
Best of 2017: Books
Best of 2017: Books
Power on the page: 20 titles that engrossed and delighted theartsdesk's critics this year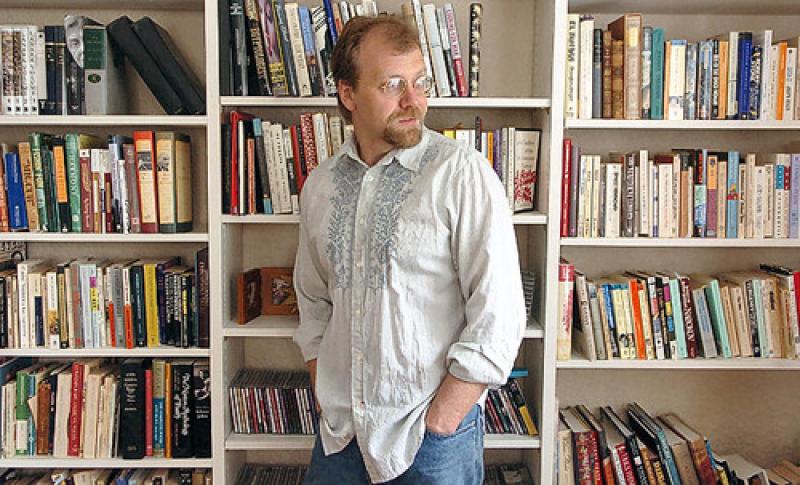 George Saunders
With a clownish bully currently installed in the White House, the 2017 Man Booker Prize aptly went to a novel that showed a President who commanded true courage and nobility – Abraham Lincoln – as he grappled with the mysteries of life and death, love and loss, in the wake of his son's passing.
Markie Robson-Scott saluted the "magnificently inventive"
Lincoln in the Bardo
, one of clutch of stand-out novels that explored power and its abuse in another year of deranged global politics.
Unjustly ignored by prize juries, Colm Tóibín returned to mythical Greece to re-tell the tragedy of the Oresteia, in House of Names, with flinty yet tender prose that straddled the realms of spooky bardic epic and intense domestic drama. In The Golden Legend, meanwhile, Matthew Wright found that Nadeem Aslam sumptuously re-created the tolerance and grace of a vanished Pakistan to lament the cruelty and fanaticism – on all sides – that has wrecked a proudly pluralistic culture. In the same sub-continent, Arundhati Roy's The Ministry of Utmost Happiness yoked, in spectacular, centrifugal style, the strife-ridden agony of Kashmir to the tumultuous carnival of India today (Arundhati Roy, pictured below). Back in old Europe, Robert Harris's Munich transformed the Chamberlain-Hitler pact of 1938 into a suspenseful thriller, and a shrewd study of political pragmatism, that won Jasper Rees's vote. John le Carré resuscitated George Smiley, and the moral dilemmas of Cold War espionage, in A Legacy of Spies – a belated comeback acclaimed by Marina Vaizey as a glorious late bloom.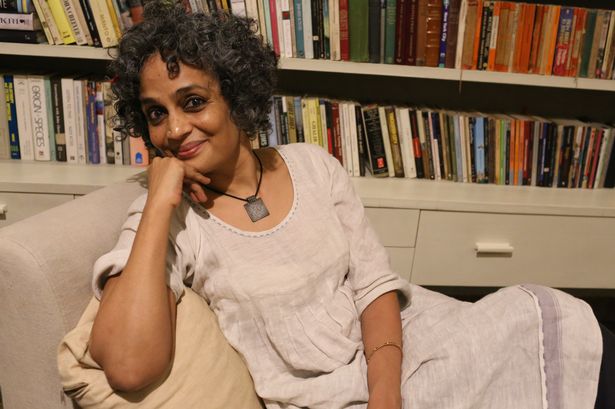 For his debut novel, meanwhile, the Anglo-Egyptian Omar Robert Hamilton channelled his role in Egypt's aborted revolution into a heart-pounding semi-documentary novel of resistance and repression, hope and despair: The City Always Wins. The ghosts of older conflicts, in wartime Europe and her native Korea, drifted through the eerie lyricism of The White Book by Han Kang, who last year won the Man Booker International Prize for The Vegetarian. Han's fictional meditation on grief and remembrance, both private and public, haunted Katherine Waters. Even the tangled love lives – gay, artistic, bohemian – conjured with such virtuosity and finesse by Alan Hollinghurst in The Sparsholt Affair embody the changing balance of forces and classes in post-war Britain. This "dance to the music of time" delighted David Nice. Sadly, 2017 also marked the death of Helen Dunmore, who so engrossingly wove ordinary women's lives into the turning-points of history. Set amid the revolutions and reactions of the 1790s, her farewell novel Birdcage Walk memorably depicts brave, thoughtful heroines who wrestle with the thugs and snobs of their own times.
In non-fiction, the gulf between the ordered hierarchies of yesterday and the flat, shifting networks of our wired-up present prompted Niall Ferguson, in The Square and the Tower, to propose two alternatives models of power. His encyclopaedic tour of history's groups, blocs and grids intrigued and (almost) convinced Marina Vaizey. Red Famine, Anne Applebaum (pictured below) eye-opening account of Stalin's genocidal persecution of the people of Ukraine, shocked and impressed David Nice. Still in the former Soviet domains, Jonathan Miles's history of St Petersburg: Three Centuries of Murderous Desire distilled the city's stories of art, politics and ambition into a potent shot of Russian spirit which intoxicated Marina Vaizey. Catherine the Great and her peers might well have recognised a kindred soul in the power-broking of Tina Brown, the legendary editor whose journals of a career spent in the courts of celebrity media – The Vanity Fair Diaries – fascinated Markie Robson-Scott. Another mover-and-shaker, Nicholas Hytner, recorded his stint in charge of the National Theatre in Balancing Acts: a perceptive leader's confession told with an insight and frankness that Jasper Rees applauded.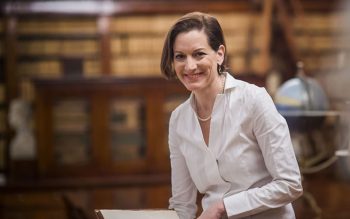 In the arts, the gifted rebel's voice can shake the corridors of power and even (in Bob Dylan's case) secure a Nobel Prize. Harvard professor Richard F Thomas explained Why Dylan Matters, and secured Liz Thomson's approval. Behind the scenes, art dealers have the capacity to make (or break) taste, prices and careers. Rogues' Gallery by Philip Hook exposed the conniving beasts behind the painted beauties, to Florence Hallett's delight.
When creative careers end, a skilled biographer may hold the key to posterity's verdict: Claire Tomalin's memoir of a distinguished life-writer's personal journey, A Life of My Own, left Marina Vaizey moved and illuminated. The same reviewer found revelation and wisdom in the neurosurgeon Henry Marsh's Admissions, his account of a thoughtful doctor's approach to the medical power over life and death. Modern art and science may boast its demigods – but for a smart and droll introduction to a culture that really respected divine clout, visit the winter world of spells, blows and wiles summoned by Neil Gaiman as he guides us through the pantheon of Asgard in Norse Mythology. If Loki's cunning tricks can't thwart the trolls and ogres of contemporary Washington, then Thor's mighty hammer will have to do the job.