New releases on CD & DVD
Saturday, 19 January 2019
Why You So Crazy is a woozy, disorientating and spaced-out affair with a similar understated production to the Dandy Warhols last album, 2016's Distortland. Long gone is the brash, anthemic guitar glam-pop of the turn of the century. In those days, the Dandys gobbled horse-size pills, wouldn't touch you if you were the last junky on Earth, and just wanted to be Bohemian like you.
Friday, 18 January 2019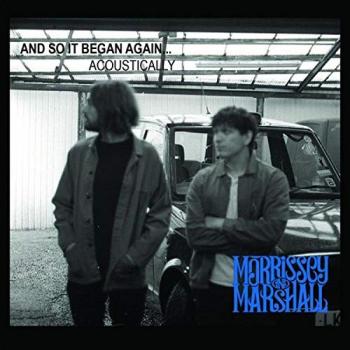 Well this is a treat. Darren Morrissey and Greg Marshall, London-based Dubliners who began their musical life in the fair city as front men of Deshonos, repeat the trick they worked with We Rise (2017), returning to their 2014 debut album And So It Began Again and re-recording an all-acoustic version.