theartsdesk Q&A: DJ Mary Anne Hobbs |

New music reviews, news & interviews
theartsdesk Q&A: DJ Mary Anne Hobbs
Radio 1's queen of the small hours on life, the universe and bootleg Maltesers
Saturday, 21 November 2009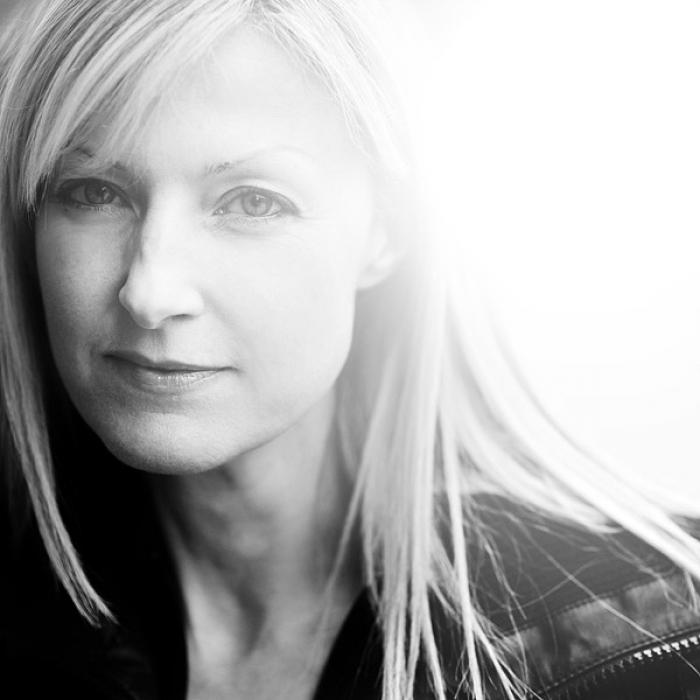 Mary Anne Hobbs, unusually captured in daylight
Immediately following the death of radio DJ John Peel in 2004, it became clear very rapidly that there was no obvious heir apparent. With so many specialist shows on the station, nobody ran the full gamut of leftfield and underground music in the same way that Peel had. But if anyone comes close, it is Mary Anne Hobbs. Schooled in rock and indie journalism in the last great era of the weekly music press, the mid-1980s to early 1990s, and presenter on XFM and then Radio 1 of everything from extreme heavy metal to deep electronica, she certainly approaches Peel's eclecticism and dedication to the obscure and cultish.
Hobbs, 45, has her own very distinct identity as a broadcaster and presence in the music industry, though. A long-time supporter of exploratory electronic music, in 2005, she had a Damascene conversion to the then tiny and deep underground dubstep scene, and has been known since as an evangelist for and catalyst for development within that scene and the music that surrounds it. Through her Radio 1 show – now popular globally via the internet – and through promoting artists at international festivals like Barcelona's annual SÓNAR, she has been one of the main contributors to British electronic music's current rude state of health and invasion of the mainstream. Her curated compilations on the Planet Mu label, including the recent Wild Angels and Evangeline, have been seen as key documents of the scene.
The first time I interviewed Hobbs, it was on the theme of the romance of night-time broadcasting, and she told of being inspired first by John Peel, then by discovering pirate radio in London. So it was fitting that we met for this interview just before midnight in a tiny room in Radio 1 more often used by napping security guards, before she began her 2am show – for which she commutes once a week from her home in Sheffield. And as late-night conversations will, the interview went around the houses, taking in internet etiquette, bus mechanics, rebellion, the links between Paxman, arch-satirist Chris Morris and the Sex Pistols, and why snubbing REM was the right thing to do.
An unabridged version of this interview will appear at Joe Muggs's own site, veryverymuch.com, which launches this week.
JOE MUGGS: When I've spoken to you before, you described being addicted to radio as a kid as a contact with the outside world...
MARY ANNE HOBBS: Yep, I grew up in a tiny, tiny village in an age before the internet, so the outside world was an absolutely enormous place to me. It's almost impossible to quantify how different it was then. And the two things that connected me to the world outside, a kind of like a utopia to me, were John Peel and Sounds music paper.
As a young kid, I was way into punk rock, but my dad, who was an extremely violent alcoholic, had completely banned all music from the house. So if you wanted to buy a record, you would have to go to Mears Toyshop and place an order, and then one seven inch single would take nine weeks to reach the shop. At 12, 13, I was really really into punk, it was massively appealing to me. I cannot tell you how thrilling it was to sit in a class at school and be told in very grave and serious tones about how the Sex Pistols were literally on the brink of destroying civilised society as we knew it. You cannot imagine anything more provocative, anything more thrilling, anything more exciting and stimulating than that as pre-teens.
And I guess, then, that given your family circumstances rebellion seemed doubly attractive?
Absolutely. I mean, I would do my best to hide the singles I bought, but my dad would find them and take great pleasure in smashing them up in front of me. But I had a little tiny transistor radio, about as big as a sardine tin, and he never found it. I used to lie in bed with the blankets over my head like this [hunches, hands over head] in the dead of night, and I had no idea how to find Peel, I would just scroll along the dial and scroll back, forwards and back, 'til I could find him. But Peel really stood at the gateway, I felt, to a completely different world, to my idea of utopia. Hearing John Peel broadcast, and hearing him play all this incredible punk and speaking about the scene that was happening in London at the time, and reading Sounds... It was weird, actually, given that I ended up at NME but back in the day, Sounds was the punk and rock paper: NME wrote quite a bit about punk but was much more concerned with Marxist politics, it felt like. So, I would really count the days until Sounds would arrive at the newsagents and it was evidence along with Peel that this other world existed. It was like a glittering bauble that existed somewhere far away, hanging in the ether, and it's what I knew I had to head for.
Eventually, I was kicked out of home at 15 and a half, I was working in an egg-packing factory - but my dream was to write for Sounds, I thought that would be the threshold to this other world. It's kind of funny, in those days you had no concept of what London even looked like except maybe from a couple of pictures of Big Ben that you'd seen. There was one bus a week, I think, that left Garstang for Blackpool – as a side issue, that's where my love of motorbikes came from, that's why I was so desperate to ride a moped at sixteen, because it was literally the only way out...
I thought, this is it, this is my moment, I am going to get a job with this band and move to London! We lived on a coach park in Middlesex for over a year
Explore topics
Share this article
Subscribe to theartsdesk.com
Thank you for continuing to read our work on theartsdesk.com. For unlimited access to every article in its entirety, including our archive of more than 7,000 pieces, we're asking for £2.95 per month or £25 per year. We feel it's a very good deal, and hope you do too.
To take an annual subscription now simply click here.
And if you're looking for that extra gift for a friend or family member, why not treat them to a theartsdesk.com gift subscription?