theartsdesk Q&A: Film Critic David Thomson |

reviews, news & interviews
theartsdesk Q&A: Film Critic David Thomson
theartsdesk Q&A: Film Critic David Thomson
The distinguished film writer explains his approach to cinematic history in new book The Big Screen
Saturday, 20 October 2012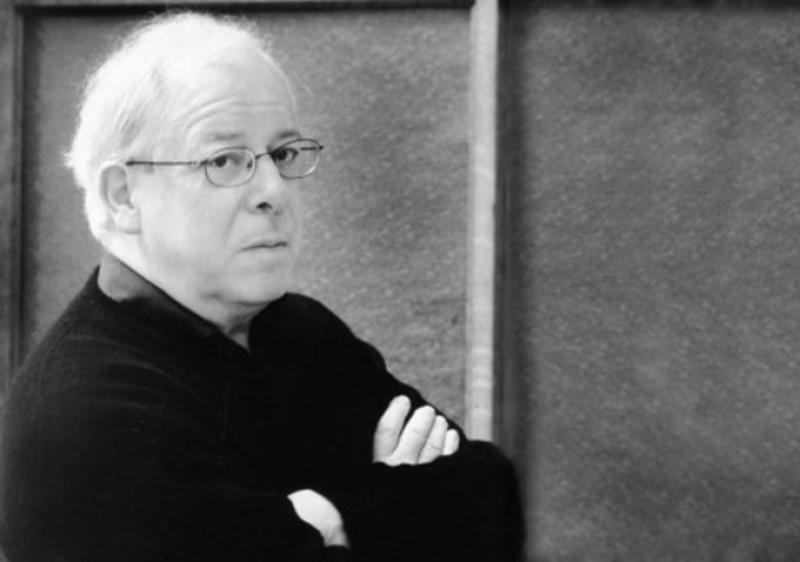 Film critic David Thomson discusses the role of the screen in cinema.
Film critic and historian David Thomson has been writing on cinema for more than 40 years, and in that time has penned books both sprawling (1975's A Biographical Dictionary of Film) and specific (2009's The Moment of Psycho: How Alfred Hitchcock Taught America to Love Murder). His latest volume The Big Screen: The Story of the Movies and What They Did To Us straddles the divide. It's an ambitious but selective history of cinema, combining an overview (which is, by Thomson's own admission, partial) with intimate, specific studies of noteworthy filmmakers. But more than a history of cinema, this is a history of screens.
"From Muybridge to Facebook," Thomson is wrestling with the physical thing itself throughout his exploration of the big screen, and worrying at its psychological implications. The screen can, he suggests, begin to act as a barrier between us and the real world, to the same extent that it acts as a gateway between us and a fantasy world. theartsdesk sat down with Thomson to discuss his approach to cinematic overview, the simultaneously wondrous and dangerous lure of the screen, and why he's glad Citizen Kane didn't top this year's Sight & Sound poll.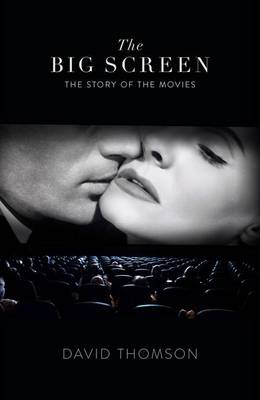 EMMA DIBDIN: When did your relationship with cinema begin?
DAVID THOMSON: I fell in love with movies from the first time I went when I was about four, and I went whenever I could. During my teens, I kept a sort of journal writing about films I saw, which was a bargain with my mother. She was worried that I saw too many, so she said, "If you're going to see them, you've got to write about them." Which is a tremendous discipline.
It came from, very simply, an absolute fascination with what this thing was. I remember asking my parents, "How does it get there? Are there people behind the screen?" It was a magical thing, and I just loved it, although in those early years I frequently had to be taken out of the cinema in tears, because I got so moved by the film that I couldn't take it. But I still wanted to keep going. I think there really is something about the movies that is both wonderful and frightening, and I still feel that.
In this book specifically, the kernel seems to be the idea of the screen itself, and how that impacts psychologically on the viewer.
You put your finger straight away on, really, the reason why I did the book. I think for a long time the world, let alone the people who made films, thought that it was all about the imagery. And it is. But what we didn't notice, or appreciate, was that we were actually watching screens. Now, screens have proliferated, and it's so much easier to see the role screens play in our life. I think it was modelled by film, which says to you, "Here is reality, better than you've ever seen it, dreamed of it, but you can't go in." And I think it begins to make a separation between us and reality, which has become much more pronounced now.
The sheer number of films you cover in The Big Screen is pretty astonishing – did you have a set list going in, or did you just start writing and the films emerged as you went along?
I had a plan, I had a shape to the book. I knew that I had to talk about American film, but also German film, French film, Italian, British, Japanese, at least. Now, I've left a lot out. Asian film is not nearly as well covered as it could be. So I thought about those subjects, I thought about how to treat them, and I tried to pick out some films and some careers that I thought would work well, which would be reasonably familiar to the sort of person who knew a bit of film history and has seen a lot of films. The kind of person I thought would be more interested in the book.
The director is fading away - you don't think to ask who directs television, and yet television in America is at a very good stage
So I knew I had to talk about Battleship Potemkin, Eisenstein, I thought Sunrise was important because it's still so esteemed, and it's right at that cusp of silence and sound. I knew I had to talk about Kane, knew I had to talk about Hitchcock, Godard. I had a sort of shape, a form – if I was going to talk to someone about the history of cinema, these were the people I would cover. Which is a judgement call. It's either the most important, or the best-known, or the people who most helpfully illustrate this story. Hawkes, for instances, is very good because Hawkes did what Hollywood wanted, and yet he expressed himself at the same time. So that's a very interesting test case.
And you go right up to very contemporary films, with Melancholia and Jack and Jill. How did you decide the cut-off point?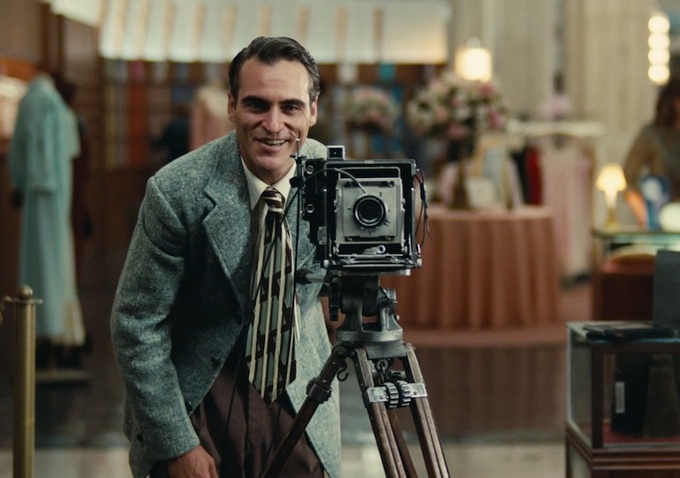 It was literally when the publisher said, "We can't remake any more pages." I passed the pages finally, I suppose in about March or April, and I was hoping I could get to see certain things in time to mention them. For example, The Master (pictured left) – I hoped enormously that would be a great film, and I'm afraid in my opinion it's not.
You refer in the book to Pauline Kael's idea that you should only watch a film once, and you also say that you don't subscribe to that view. What do you get out of watching a film more than once?
Well, it's changed with time. I mean, as a child and as a teenager and perhaps a bit longer than that, it was the realisation of a dream world about growing up. I watched the movies to see how grown-ups talked. I'm not saying that they were an accurate portrait, but it was a sort of fantasy education in how you live life, and how you deal with the opposite sex.
It's changed. I went through a stage, particularly when I was teaching, of saying, "Well, these are the great filmmakers, let us explore them as if they were Charles Dickens or Van Gogh or someone like that." The auteur theory. And now I've got to a stage where I sort of feel that every film is more like other films than anything else. Films are all alike, because the technology is more important. The director is fading away - you don't think to ask who directs television, and yet television today in America is at a very good stage. So I've become increasingly interested in the technology, and what that has done to shape the format.
I think good film criticism says what you felt. I think it's really about your reaction to what's coming off the screen
Explore topics
Share this article
Subscribe to theartsdesk.com
Thank you for continuing to read our work on theartsdesk.com. For unlimited access to every article in its entirety, including our archive of more than 10,000 pieces, we're asking for £2.95 per month or £25 per year. We feel it's a very good deal, and hope you do too.
To take an annual subscription now simply click here.
And if you're looking for that extra gift for a friend or family member, why not treat them to a theartsdesk.com gift subscription?