10 Questions for Choreographer Bob Avian |

Dance reviews, news & interviews
10 Questions for Choreographer Bob Avian
The last survivor of the team which created 'A Chorus Line' recalls its impact as it returns to London
Wednesday, 20 February 2013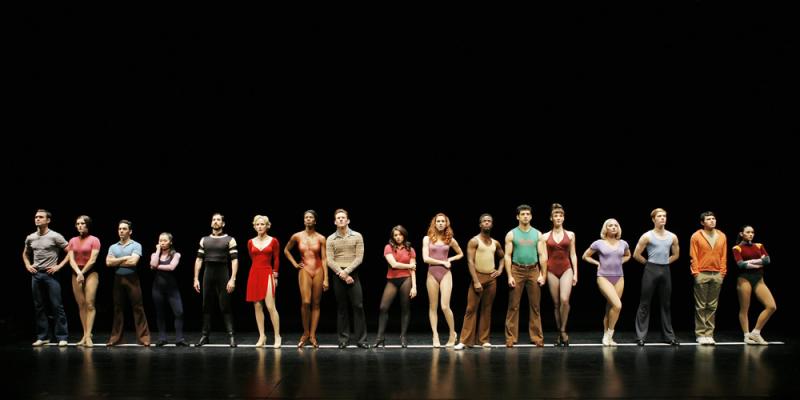 'A Chorus Line': the 2007 Broadway revival directed by Bob Avian
A Chorus Line is one of the great American musicals. It opened off Broadway in 1975, rapidly barged a path to a larger Broadway house and proceeded to run for over 6,000 performances, breaking records along the way. Chicago, which opened in the same season, failed to seize the city's imagination in the same way, and had to wait till the 1990s to find an audience prepared to devour it. At the Tony Awards the musical about the foot soldiers of showbiz, the faceless dancers high-kicking in line, went on to win nine gongs, and then picked up a Pulitzer Prize. A Chorus Line soon transferred to the West End, where its success was nothing like as long-lived. It is now back for the first time since then, and it is being directed onto the stage of the London Palladium by the show's original co-choreographer Bob Avian.
Avian (born in 1937) was there from the start of the first workshop, when dancers paid $100 a week would spill their stories to a tape recorder. Over time, these were slowly developed and shaped into a series of mini-biographies which told of performers in all shapes and sizes, from all ethnic backgrounds, racked by all sorts of anxieties about body image, sexuality, age, ability. Although Avian went on to choreograph a number of blockbuster shows in London, most notably Sunset Boulevard and Miss Saigon, he retains a fierce loyalty to A Chorus Line based partly on the fact that he is one of the very few people left from the creative team.
We said things on that stage that had never been said before
Michael Bennett, its director and co-choreographer with Avian, died in 1987. So did Edward Kleban, the lyricist whose memorable titles for the show include "Dance: Ten: Looks: Three", "The Music and the Mirror" and the eleven o'clock tearjerker "What I Did for Love". Book writers James Kirkwood and Nicholas Dante are no longer with us, nor are its costume and lighting designers. And last year saw the death of composer Marvin Hamlisch. Dealt different cards, Hamlisch and Kleban might have had the same partnership as Lerner and Loewe, Kander and Ebb or even even Rodgers and Hammerstein. But A Chorus Line was to remain the only product of the slow organic process of alchemy that happened when they got into the room with Bennett and Avian. Bob Avian talks to theartsdesk about the genesis of the singular sensation that is A Chorus Line.
JASPER REES: Why did this show work then? Why did it land in a way that Chicago in the same year didn't quite?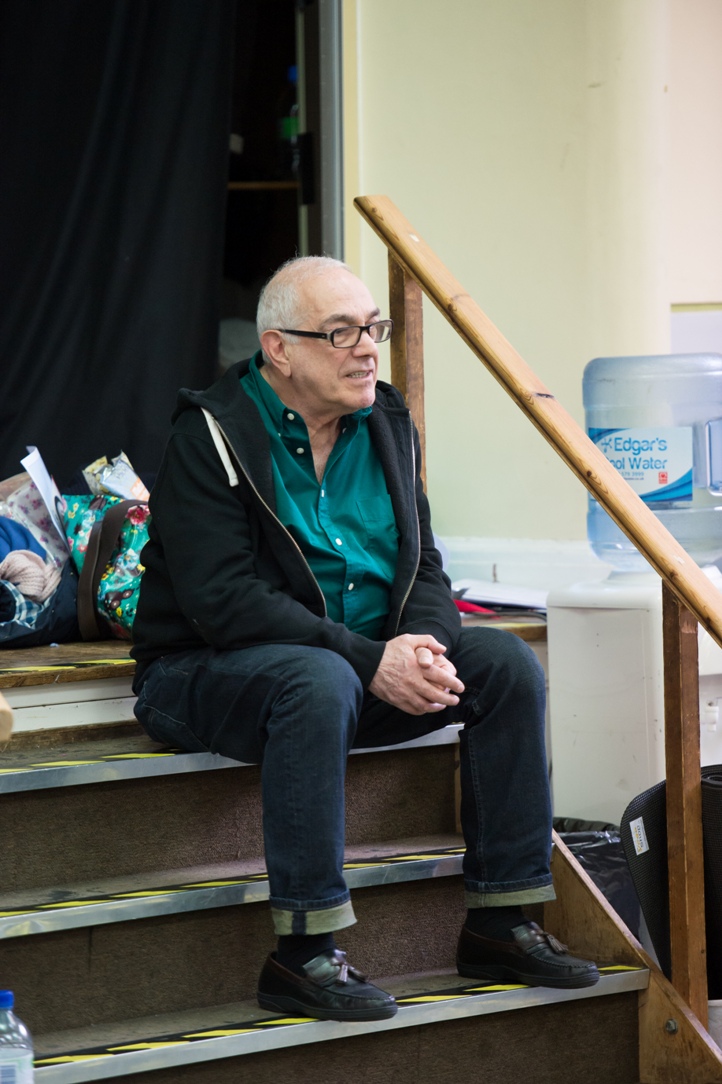 BOB AVIAN (pictured right): I think A Chorus Line spoke to everybody, which shocked us: we didn't know it would. We had a feeling it would be a really backstage musical appeal and speak to people in the business. But A Chorus Line is about people who are not recognisable people who work in assembly lines in the factories. Whatever, who are not stars, who are everyman. And so we zero in on these kids who want to be a dancer in a Broadway show but when you ultimately see them in that show you don't know who they are. I think the audience responded to that. It's the dancing everyman. Michael in previews in New York put in the front of the programme, "this show is dedicated to anyone who has ever marched in line, anywhere, anytime." And that was pushing all the buttons. And we said things on that stage that had never been said before. First of all it was like the sexual revolution was just hitting and then these kids opened up and talked about their sexuality, their homosexuality, masturbation, plastic surgery, their love of parents and hate of parents. And in musical theatre terms it was unheard of. It was not The Music Man. Things were never said on the stage like this that were uncensored. We had the umbrella of the public festival and we were off Broadway in a 299-seat theatre, so we felt protected, not knowing what the future would bring. We had no idea what was going to happen after that. But once we started there was a real buzz in town and you couldn't get a ticket and everyone was hovering - the movie studios and the Broadway producers were hovering. So we had to be very careful. It was very scary.
Were the songs written for the cast who workshopped the show?
Oh yes, all of them. What we did first was we had those tape recordings that we did one night and then we followed up and did several more of those sessions and then we put together version A of a structure and kept working on that and bringing it down, down, down into some sort of a structure that had a beginning, a middle and an end. Then we started hiring people and everybody who was on the tapes was asked to participate first if they wanted to be in it. Some said "yes", some said "I'm not sure" and a lot said "no". Then when we got to the second workshop some people dropped out, some people came in and we found ourselves doing a composite of many characters and reducing them, taking information from different biographies.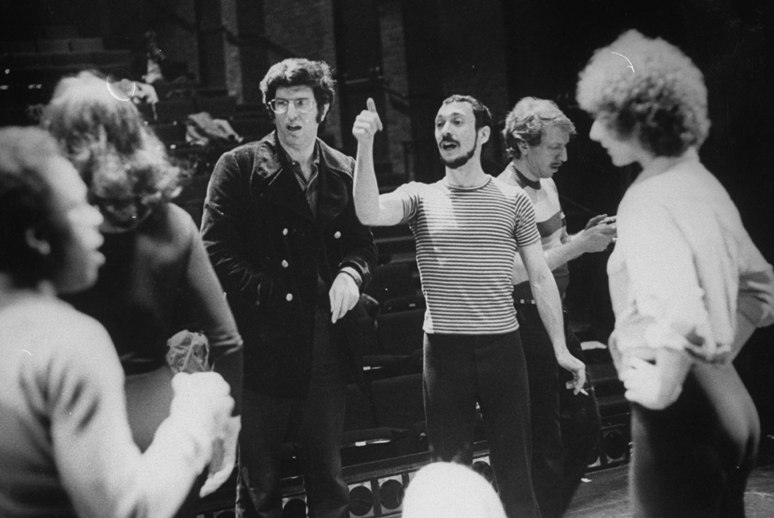 Marvin Hamlisch once said that he wrote many more songs than were finally required.(Pictured left, Hamlisch and Bennett with the original cast © Sony Pictures Classics)
We had a whole opening number that went on for 15 minutes and then we spent three weeks on staging and we just threw the whole thing out. The first song that Marvin wrote that everybody loved, Michael more than anything, was "At the Ballet". And Michael turned to Ed Kleban and Marvin Hamlisch and said, "That's the score." What bothered Marvin and Ed was that it was so specific to A Chorus Line that it didn't have any commercial possibilities. It was all about the particular attitude in the context of the play. Every composer wants chart hits. And the