theartsdesk Q&A: Composer John Kander |

Theatre reviews, news & interviews
theartsdesk Q&A: Composer John Kander
Willkommen, bienvenus, welcome: the creator of the music in Cabaret and Chicago
Saturday, 15 December 2012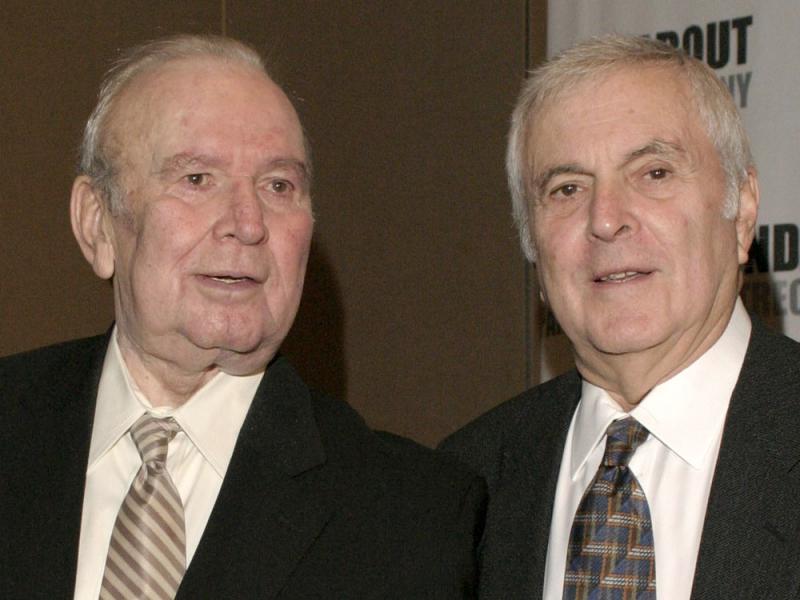 Life is a cabaret, my friend: the late lyricist Freb Ebb and composer John Kander
In 1972 John Kander and Fred Ebb were invited by Bob Fosse to a private screening of his film version of their hit stage musical, Cabaret. The movie starred their protégée, Liza Minnelli, who at only 19 had won her first Tony in Kander and Ebb's first show, Flora the Red Menace, and for whom they would go on to write "New York, New York". "Liza was our girl, and we cared very deeply about her. We sat there afterwards and didn't know what to say to these people whom we liked so much. Because we just hated it."
It's not impossible to see why. When it eventually came in 2002, the movie adaptation of their other huge hit, Chicago, kept faith with its theatrical template. Fosse slung out all but two of Cabaret's characters, half of the songs and most of the plot. But the crucial change was in the person of Sally Bowles. In Christopher Isherwood's Berlin stories Sally is an indifferent and mostly unemployed singer. When Kander and Ebb saw the film with an audience, they changed their tune. It comes up every time the show returns to the stage - currently in Rufus Norris's revival of his own 2006 production at the Savoy Theatre starring Will Young as the Emcee and Michelle Ryan as Sally: exactly how talented should Sally Bowles be?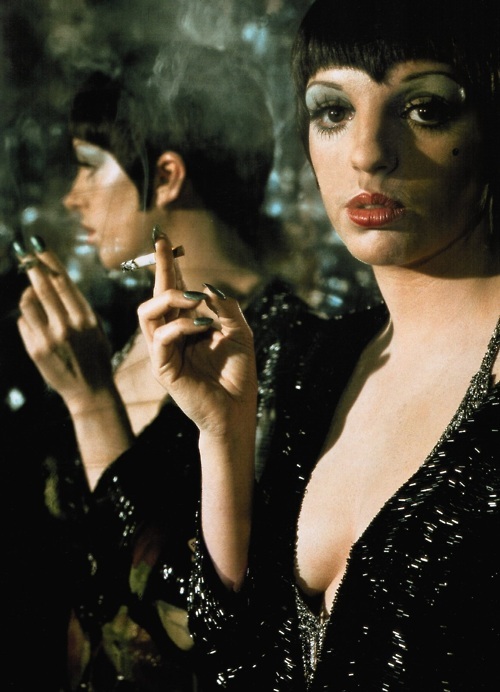 Born in Kansas City in 1927, Kander is just old enough to have served in the war. When he saw South Pacific in the theatre, he was familiar with the theatre of war in which it was set. A graduate of Columbia University where he studied composition, his early career consisted of a series of lucky breaks. He landed his first job in theatre as a substitute pianist on West Side Story, from which he was employed as an audition pianist on Gypsy in 1959. But the luckiest break was being introduced to Fred Ebb in 1962 by their joint publisher. For the producer/director Hal Prince they wrote Flora the Red Menace in 1965. With book writer Joe Masteroff already on board, the four of them embarked on a show set in the Berlin nightclubs of the last, louche days of Weimar Republic. Many musicals followed Cabaret (1966), including Zorba, Kiss of the Spiderwoman and Fosse, but the names of Kander and Ebb are etched into musical history above all for two record-breaking shows. While Cabaret was an instant hit, Chicago (1975) was deemed too cynical for the worldweary mid-1970s, and really only came into its own at a time of high prosperity in the 1990s.
Ebb died in 2004, since when Kander has brought to fruition two collaborations. But here he talks to theartsdesk about his early years on Broadway, and the story of Cabaret.
JASPER REES: When a show doesn't work is there a way of knowing why?
JOHN KANDER: When the disappointment happens everybody sits round bemoaning their fate and blaming this and blaming that. It's very mysterious. There's no way of knowing. In 1966 Cabaret was very successful in New York City. Shortly after that we came here and did the same production and a wonderful cast and Judi Dench as Sally Bowles was just out of this world. And the show got a very "neurgh" reaction. It was never successful here until the production. The same thing with Chicago. When it opened in New York it got very mixed reviews. A production in London was not really very successful. And then all these years later it reopened in New York and here, even though it was a different production still the same words, the same music, the same chorographic approach.
Why did it work the second time round?
Boy, if I knew that... I don't have too much of a theory. I think there are things that contribute to it. One is that for a whole period we were deluged with big lavish musicals where the sets were almost more important than the content. And then something like Chicago, which was very spare, where all you have is content, is suddenly seemed new and refreshing. Some people have said that we're more cynical today. But when Chicago happened we were just off the Watergate scandaI.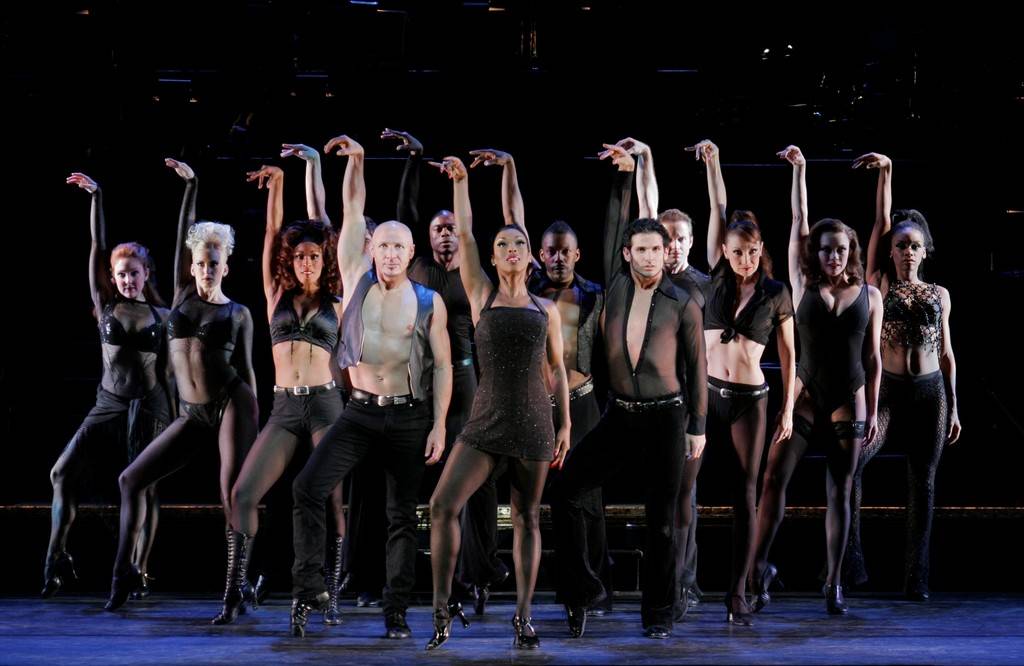 The obsession with celebrity…
Is sort of out of the closet. Do you think it's any different now though? In the Thirties Anything Goes was all about that.
The movie came soon after the hit stage show, unlike with Chicago. Has that made it hard to live as a stage show?
That's difficult to answer. The movie of Cabaret is wildly different from the stage piece whereas the movie of Chicago is ingeniously theatrical and yet it's film.
Liza Minnelli made it her own.
There is a big difference. In the show Cabaret Sally is not nearly as much of a focus as she is in the film. In the play I Am a Camera Sally Bowles is the focus of everything. In the theatre piece of Cabaret she is just one of several important characters.
Why did you bring her down in size?
I didn't make that decision. We started off doing the Berlin stories of Isherwood and we were not doing I Am a Camera. We went back to the original stories. We were doing a piece about Berlin and about that time. It was not specifically about Sally Bowles.
On the stage she's British and in the movie she's American. But she's the same girl really
How did the part get enlarged for the movie?
Oddly enough it was not something that Fred and I were particularly consulted about. Actually that's the only answer I can give. We didn't participate very much.
Did you mind?
No but partly because Liza was our girl and we cared very deeply about her. But when they finally showed it to us – this is a terrible thing to confess – they had a screening just for Fred and me and we sat there afterwards and didn't know what to say to these people whom we liked so much because we just hated it.
So what did you say?
I think we stammered a lot and tried to make it through. But then we saw it in the theatre and thought it was a masterpiece and what we had to do was get rid of our own show first. The Lotte Lenya character was gone, the Jack Gilford character was gone. It was just a completely different thing. Then after we'd had that experience and erased it from our heads and saw it for what it was I thought it was just brilliant.
Is she a different girl in the film and the show?
Essentially no. On the stage she's British and in the movie she's American. But she's the same girl really. She's probably tougher on the stage. Liza's vulnerability is just everywhere. The Sally Bowles that she created and the milieu in which she created it are simply not the same as it is on the stage. She's never played it on the stage.
How well should Sally be able to sing?

That's tricky because if she sings as well as Liza you can't figure out why she isn't working all the time. It's difficult to have an audience involved with a character who is supposed to be a second-rate talent. If a second-rate talent is portrayed by a second-rate talent it simply doesn't work. I've seen that tried too. So the solution to that is to not deal so much with the fact of Sally's talent or lack of but really more with her own self-destructiveness.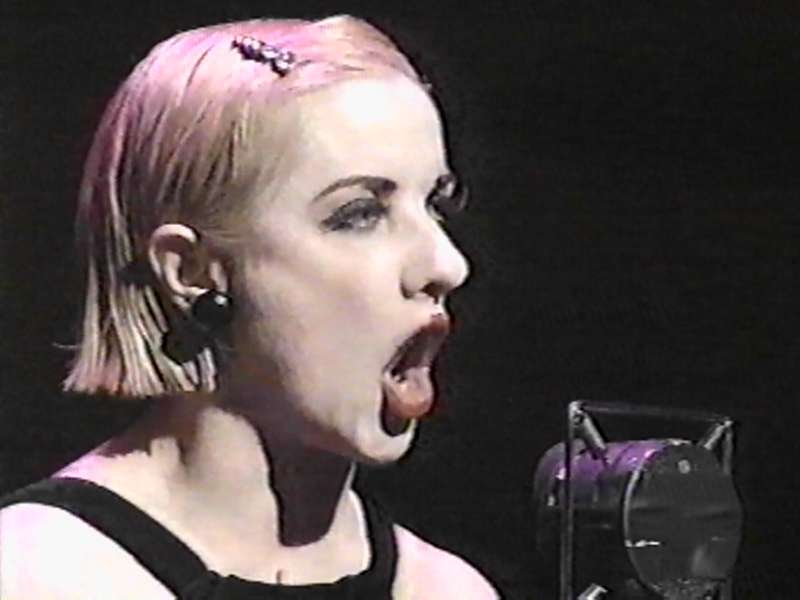 Jane Horrocks (pictured right), who played the role in Sam Mendes' production at the Donmar in the 1990s, says you told her to sing it as a rant.
I told her to make it a train wreck. She was terrific in it. I remember when we working on it and I was trying to figure out some way to make that girl with that voice land the piece.
Would you like to be involved every time?
Oh no I'm so far distanced from both of those pieces. You work on something whether it's a show or a song or a novel and that's all you're doing, that's where your focus is, and then it gets done. Hopefully it gets done, if it's a theatre piece, in a way that you like. And then it's over. Really it's over. It's not that you don't relate to it and have affection for it but that's not what you're doing any more. (Pictured overleaf, Michelle Ryan as Sally Bowles)
But a lot of people stay wedded to their shows?
You stay wedded to the piece until you get to the point where you can say, "Ok, that's what I meant. It's done and it's out there." Then sometimes you go back and see it with somebody else's take on it and find that it's fascinating but find that almost it's as if it was by somebody else. When you have a piece that's never quite worked. If you write a song you are very involved when you're writing that song and then somebody sings it just the way you want it and maybe in just the right setting. From then on you still love the song but it's not your concern any more.
Subscribe to theartsdesk.com
Thank you for continuing to read our work on theartsdesk.com. For unlimited access to every article in its entirety, including our archive of more than 10,000 pieces, we're asking for £2.95 per month or £25 per year. We feel it's a very good deal, and hope you do too.
To take an annual subscription now simply click here.
And if you're looking for that extra gift for a friend or family member, why not treat them to a theartsdesk.com gift subscription?