We Made It: Wildlife photographer Roger Hooper |

reviews, news & interviews
We Made It: Wildlife photographer Roger Hooper
We Made It: Wildlife photographer Roger Hooper
Waiting out leopards, being chased by elephants and campaigning with the WWF
The tiger who came to tea: enjoying life in a Canadian nature reserve
Aged 64, Roger Hooper is still braving the Antarctic and plunging into the Amazon rainforests in search of that perfect photograph. Based in London when he's not traversing the globe, he regularly exhibits work, has produced three books, and contributes images to the WWF's publications – his way of encouraging others to take an interest in and protect our natural world.
MARIANKA SWAIN: When did your passion for wildlife photography begin?
ROGER HOOPER: It started when I was a teenager. I began photographing family and friends' children, and then turning my parents' kitchen into a darkroom to process and print the photographs. My first memories of wildlife were as a child, watching the early David Attenborough television programmes, especially Zoo Quest. That led to my desire to become a wildlife photographer.
I've been lucky enough to travel to all seven continents – from the Arctic to the Antarctic – and had the most wonderful experiences in all of them. When asked, I say my favourite place is the one I'm going to next, wherever that may be. Although sitting on the beach in South Georgia with king penguins all around me was very special.
What's your process, and how much preparation does it take to get a great shot?
Preparation is everything. At least a week before departure, I get out all the equipment I'm taking: clean it, check it over, make sure it's all in good working order. That includes tripods. I was extremely annoyed when, in the Amazon rainforest, one of my tripod legs fell off – I won't embarrass the company by naming names, but it was a brand new expensive tripod. If I'd tested it more thoroughly before leaving, I might have found the fault. (Roger in Amazonia, Brazil, pictured above.)
But in terms of the actual subject, it's a mistake to go out and say "This is what I want" – you have to keep a free, open mind. You can't plan wildlife. There are some things you can learn, like if a leopard has cubs, you know they won't stray far from a certain area. And you can think about colour versus black and white – when the light is low and a bit grainy, it won't work in colour but it'll add great texture to black and white – but sometimes you get a fantastic picture while on the trail of something else entirely.
What equipment do you use?
My current camera bodies are Canon EOS-I DX. I'm limited by space and weight when travelling, often using small planes with luggage restrictions, so lens selection is important. There are three lenses I would never travel without: the brilliant EF 200-400mm f4, with a built-in 1.4x extender lens, the EF 70-200mm f2.8 and the EF 16-35mm f2.8. I would add a 1.4x converter to that selection.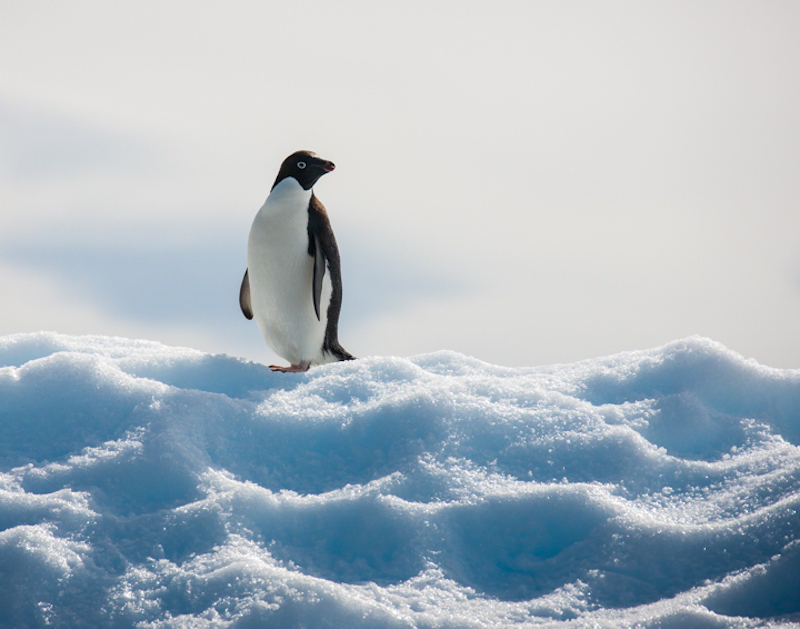 Do you take a lot of shots?
Absolutely – only five or six out of 3,000 are exhibition quality. Digital is such a boon, though, and I was early moving onto it. Getting back to camp and seeing immediately what you've got is fantastic. The only downside is the 12-hour days sat in the front of the computer sorting through images when you get back.
What are some of the major challenges of photographing wildlife?
I'm never entirely satisfied with any photograph, and will always think that the light or the animal's expression or position in the frame could have been better. So, however many thousand times I may have photographed a lion, I always believe that there's a better picture out there waiting to be taken, which is what drives me on.
The Antarctic was really tough, as the South Atlantic seas can be horrendous to navigate. I spent 48 hours crossing from South Georgia in an old Russian geographical survey ship, which, with storm force 10 winds, was quite an experience. However, the time I subsequently spent in the Antarctic more than made up for it. (Adélie penguin in Antarctica, pictured above right.)
Is it ever dangerous?
My vehicle's been chased by elephants a few times, but they're just mock-charging to let you know who's boss. I try to avoid hippos and solitary buffalos. Otherwise human beings are more scary than most animals!
Which photographers inspire you?
My earliest hero was Ansel Adams, the photographer and environmentalist, who must have struggled under the weight of heavy, large-format cameras, glass plates and wooden tripods to get some of the most wonderful landscape photographs. They look as good and fresh today as when they were taken. I also admire the work of Sebastião Salgado.
Is the arrival of smartphones threatening photography as an art form, and a professional career?
Perhaps the greatest change I've experienced in the past few years is the prevalence of people taking pictures with smartphones and iPads, even out in the bush. They seem to need the instant gratification of being able to immediately send pictures to their friends. I've seen them leaning out of vehicles, sometimes dangerously, to try get "selfies" of themselves with the animal. Modern cameras are so good that everyone's a photographer now.
The difference is patience. We'll wait all day for the perfect light, or sit under a tree for six hours waiting for a leopard to come down. But it is a challenge. When young photographers ask me for advice, I tell them to specialise in a particular thing, like food or cars, to get a good base in the commercial world. The stock library days are numbered, unfortunately, when you can pick up images for nothing online. I've built up my work alongside other things, like running a gallery in Clerkenwell. (Giant panda in Woolong National Nature Reserve, China, pictured above left.)
Any tips for budding wildlife photographers?
Grasp every opportunity to hone your craft, and know your subject well. Focusing on the animal's eyes is tantamount to achieving a great image, one that draws the viewer in. Even if the animal itself isn't in focus, you've managed to capture the eyes, which makes for a powerful photograph.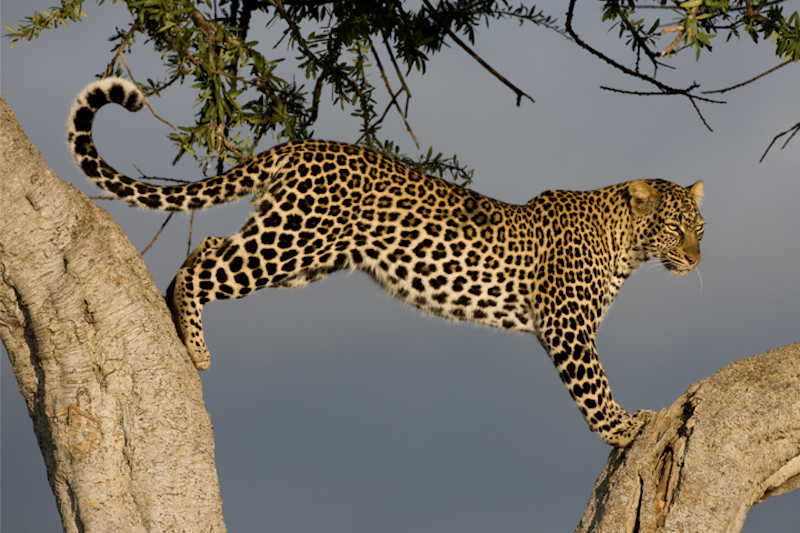 What made you join forces with the WWF?
A world without tigers, rhinos, polar bears and elephants, as well as many lesser-known species, is unimaginable, but a real possibility if we don't do more to try and save them. Sadly, I feel very pessimistic about the plight of tigers and can't help feeling that it may already be too late to save them in the wild. NGOs such as WWF can make a difference and we should do all we can to support their efforts. I'm always happy to share my work with them – as the saying goes, a picture can be worth a thousand words.
I use my photography as a way of informing others about the fragility and beauty of the world around us and highlighting the need to preserve our wildest environments and most endangered species. At my annual exhibition at the gallery@oxo, I encourage children to view my pictures of animals, in the hope that they'll want to do all they can to protect them from extinction.
I also spend a lot of time in Kenya, where my charity Hoopers Africa Trust is based – it funds and supports girls' secondary school education. A lot of my income from photography goes to that, so it's one passion project contributing to another.
What's the picture you're most proud of?
I took one of a leopard in a tree in the Masai Mara nearly 10 years ago (pictured above right), and if I take photographs of leopards in trees for another 20 years, I'll never get one that good again. People ask if it's photoshopped, but it was just one of those perfect moments: the way she's spread in the tree, the curled tail, the intent in her eyes. It's the kind of picture you'll always treasure.
Gallery: Click image to enlarge. All images © Roger Hooper
Focusing on the animal's eyes is tantamount to achieving a great image, one that draws the viewer in
Explore topics
Share this article