Hollywood Costume, Victoria & Albert Museum |

reviews, news & interviews
Hollywood Costume, Victoria & Albert Museum
Hollywood Costume, Victoria & Albert Museum
Enthralling celebration of Hollywood's costume designers
Dorothy's ruby slippers from The Wizard of Oz
Going to the movies will never be quite the same again, as the Victoria & Albert illuminates the work of the costume designers for anybody who has ever been seduced by the world of the cinema, which I guess means all of us. This anthology is a trip down memory lane, from Charlie Chaplin's tramp to John Wayne's cowboys and gunslingers.
And we're brought bang up to date with Keira Knightly's green evening gown from
Atonement
, a ball gown from
Anna Karenina
, and then into digital with
Avatar
– a complex technique called motion capture – and animation.
There are three chapters: Deconstruction, from script to screen, and how what the character is wearing shows who that character is; Dialogue, specific relationships between directors and designers from Edith Head and Alfred Hitchcock – 11 films in all - to Martin Scorsese and Sandy Powell, Mike Nichols and Ann Roth, and Tim Burton and Colleen Atwood (Edward Scissorhands to Alice in Wonderland). There is Tippi Hedren's suit from The Birds (image below right: Universal Pictures/Photofest/The Kobal Collection), as well as a filmed interview with Hedren herself, and Daniel Day Lewis's dandy outfit from The Gangs of New York, among a host of other outfits.
Joan Crawford's shoulders have a starring role, while Meryl Streep can totally submerge herself
The third gallery is the Finale. This is a kind of greatest hits, with the mannequins made to exact measurements of the actors' height and width, and adorned with the faces of the actors – Audrey Hepburn winks at us as pert Eliza Doolittle, Marilyn Monroe flirts. Along the way there is a subtle exposition of the differences between movie stars and movie actors: Joan Crawford's shoulders have a starring role, while Meryl Streep can totally submerge herself. The point is made succinctly: the basis is the script (and there are many script quotations), the ingredients the actors, producer, production designer, cinematographer, film editor, and the overall boss unquestionably the director. But when the actor and costume designer get together, as one designer noted, a third person enters the equation - the character. Clothes indeed maketh the man, the woman, and the child, not to mention Superman, Spiderman, Batman and Catwoman.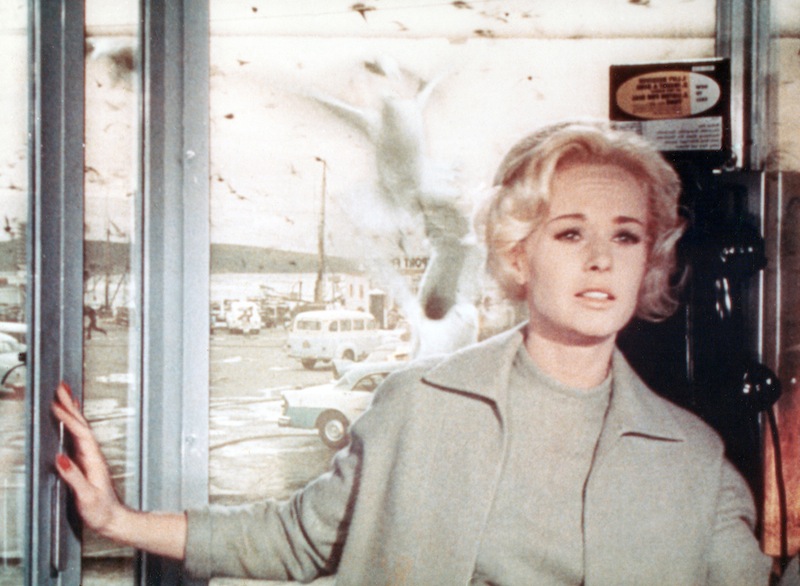 This copious, ample and incisive survey has been devised over five years by three curators, Deborah Nadoolman Landis, a practitioner whose work includes Raiders of the Lost Ark, and a proselytiser for the costume designers who were only even recognised as a special category by the Oscars from 1948; Christopher Frayling, who ran the Royal College of Art for decades, and is a film historian of everything from vampires to spaghetti westerns; and Keith Lodwick, a theatre designer and now a V&A curator. It has been in part a masterly exercise in detection. Most of the studios couldn't have cared less about their heritage, which often landed in junk shops, were just sold off, or went to auction. So private collectors had to be tracked down and persuaded to join in this once-in-a-lifetime extravaganza.
Costume is now in the stratosphere for collectors, making millions of dollars at auction. The 130 costumes on view have come from public and private collections from all over the world. Dorothy's red ruby slippers worn by Judy Garland (main image) as she danced down the Yellow Brick Road at the end of The Wizard of Oz have been loaned from the Smithsonian, and are going back to Washington DC in time for Thanksgiving.
We tour the royals - three Elizabeth 1's (Judi Dench, Cate Blanchett, Bette Davies) and two Marie Antoinettes. And across the way there are the Barbour and head scarf sported by Helen Mirren in her role as the current incumbent. It is all razzmatazz and razzle dazzle, as befits the glamorous world of believable make believe. There is even a specially composed, soothingly celebratory soundtrack for the show.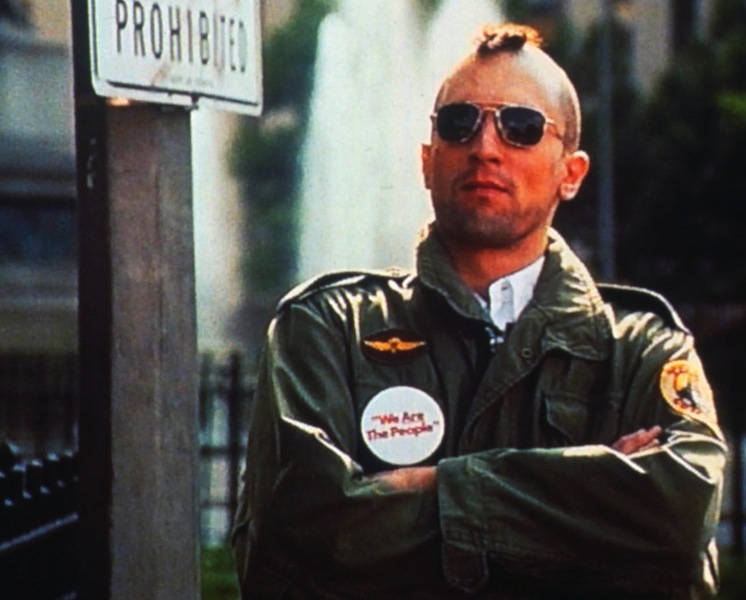 Harrison Ford has every element of his defining role as Indiana Jones shown in detail, from hat to boots (and he needed twelve pairs of the same trousers), and for Brokeback Mountain we are shown the differences between Jake Gyllenhaal's outfits as a rodeo rider and Heath Ledger's as a ranch hand – one wears Wranglers, the other Levi's. Even the heel of the cowboy boot matters. Matt Damon in The Bourne Identity has to both disappear and yet be visible to the audience, and his marvellously nondescript jacket had to be made for him by the dozen. Robert De Niro aged his costume for Taxi Driver (image above: Columbia/ The Kobal Collection) by just refusing to take it off, while Meryl Streep talks about the fun and sparkle of Mamma Mia! and Mrs Thatcher's handbag, all accompanied by the original costumes.
And yes, we have that dress from Monroe's Seven Year Itch, and her chiffon frock and little fur cape from her portrayal of Sugar Kane in Some Like It Hot. Givenchy's irresistible black dress for Hepburn as Holly Golightly in Breakfast at Tiffany's, John Travolta's iconic white suit from Saturday Night Fever, and Bruce Willis's stained vest from Die Hard are all convincingly modelled.
The names James Acheson, Marit Allen, Ann Roth, Jenny Beavan, Jacqueline Durran and John Bollo, among a host of others, may not be as familiar as, say, Adrian, Edith Head and Irene Sharaff to film buffs, but they are among the scores of designers whose achievements in giving substance to the fictional characters of Hollywood's dream factories are celebrated in this unmissable exhibition. Like film itself, it is, in Stanley Kubrick's phrase, a progression of moods and feelings made visible. Take a day – or two.
It is all razzmatazz and razzle dazzle, as befits the glamorous world of believable make believe
Share this article