The Voice, Series 3, BBC One |

reviews, news & interviews
The Voice, Series 3, BBC One
The Voice, Series 3, BBC One
Can the Princess of Pop breathe new life into an old format?
In search of The Voice: Ricky Wilson, Tom Jones, will.i.am and Kylie Minogue
If you're a channel trying to prove that there is life in a tired old format, it's hard to think of a more effective way than signing up Kylie Minogue.
If you're a channel trying to prove that there is life in a tired old format, it's hard to think of a more effective way than signing up Kylie Minogue. It's tough for a telly talent show to make an impact in those early weeks, before the audience has warmed enough to the contestants to begin rooting for them or otherwise, but the prospect of will.i.am serenading the diminutive diva during the judges' opening medley of "Can't Get You Out of My Head" and "I Predict a Riot" was reason enough to tune in to the third series of The Voice.
The contestants were almost exclusively pale, skinny teenagers
The thing is, of course, that it could make a bit of a mockery of the concept of the show. What distinguishes the show from commercial competitors such as The X Factor - other than the 'blind' auditions, of which more later - is that contestants are given the opportunity to choose who they want to work with from the judges that show an interest. If it was me up there and you gave me the choice between Kylie (the hair… the lipstick… the shoulders… the way that she bounced out of her seat every time she heard a singer she was enthusiastic about…) or any of her fellow judges it would make for a very short show indeed.
The elder Ms Minogue has stepped into the 'token female' spinning chair vacated by Jessie J for this series, while lead Kaiser Chief Ricky Wilson has taken on the rocker role previously held by that one out of The Fray or The Script or whoever they were. Leather-faced legend Sir Tom Jones once again completes the line-up, giving those elderly contestants (you know, those over 30) let through by the show's talent scouts somebody to relate to; and Emma Willis and Marvin Humes are the new presenting team.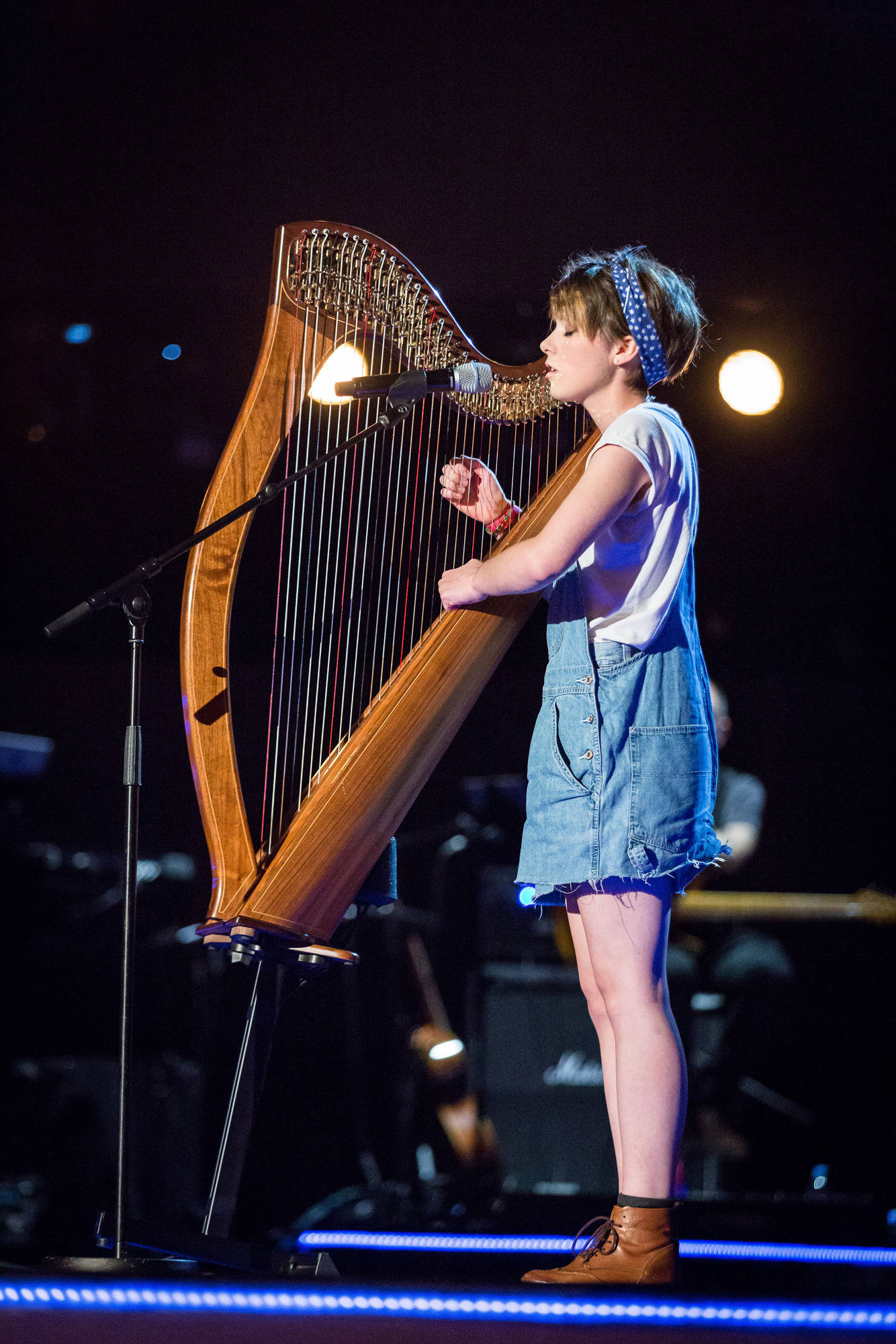 If you feel as if you've lived through enough of these shows to see gimmicks become trends, you're not alone: this year it's all 'creative' takes on pop hits and 16-year-olds that Play Their Own Instruments. It wasn't until the penultimate contestant that we even got the obligatory dead relative sob story, which was good because I don't feel particularly comfortable making fun of them. Insurance salesman Lee was up first, performing what was either a foolish or a guaranteed-to-get-you-on-the-telly slowed down version of Kylie's "Can't Get You Out of My Head". The wait before she slapped the button that caused her chair to spin around was almost as excruciating as the cover, but eventually she took the bait.
The main gimmick on The Voice is that the judges must make their selection based only on the sound, rather than the look, of the contestants. So it was pretty depressing to see that - other than a lengthy, tedious interlude involving Tara, who apparently makes a living impersonating a supporting character in a sitcom that I have never seen - they were almost exclusively pale, skinny teenagers. Ryan, a 16-year-old from Essex who we were informed had chosen to study music over a promising career in football, was turned away before the judges were aware of his young age and ability to actually play the generic piano ballad he had chosen - as if that wasn't the purpose of the show - but harp-playing Edinburgh teen Anna (above right, folky version of "Get Lucky") and guitar-slinging 16-year-old Beth (bluesy "Sexy and I Know It") won them over.
With this not screening on ITV there was no procession of the hopeless for the viewer to make fun of or shock exit for somebody with a previous music career. Instead the judges bonded with the precocious six-year-old daughter of unsuccessful Danielle (give the girl her own show please), and fawned over 60s singer Sally and soulful ex-Streets singer Leo.
The Voice continues on Saturday nights on BBC One.