Silk, Series 3, BBC One |

reviews, news & interviews
Silk, Series 3, BBC One
Silk, Series 3, BBC One
Could this be a series too far for Peter Moffat's legal eagles?
Tuesday, 25 February 2014
Sense and sensibility: Clive Reader QC (Rupert Penry-Jones) and Martha Costello QC (Maxine Peake)
In between the second series of Silk and this new one, Peter Moffat took time out to write his rural-misery-and-cannon-fodder dirge, The Village. Having off-roaded so far from his usual track, perhaps it's no wonder that his return to the world of wigs, hypocrisy and legal sophistry felt a fraction off the pace.
Last time we were loitering with intent around the nooks and corridors of Shoe Lane Chambers, we were sucked into a dystopian vortex of corruption and venality where just about everybody seemed to be compromised or on the take. Not least the legal system itself, with the noble exception of Martha Costello QC (Maxine Peake). In this series three opener, however, Moffat confined himself to a more modest bent-coppers yarn, though he gave the plot a deft twist by making the object of five-o's malign designs the son of Shoe Lane's head of chambers, Alan Cowdrey (Alex Jennings).
However, where Martha Costello (pictured right with Alexander Arnold as David Cowdrey) has previously been an unswerving and blazing-eyed champion of truth and justice, here she'd slipped her moorings and descended into frothing near-hysteria. She was driven to ranting madly at the gaggle of senior judges (headed by a comically authoritarian Pip Torrens) who'd ignorantly upheld the conviction of her innocent client, Johnny Foster. Worse, she then blew off steam by dancing incredibly embarrassingly to Joy Division's "Love Will Tear Us Apart" at the party to celebrate Clive Reader's assumption of QC-hood.
Reader (Rupert Penry-Jones), sloughing off his louche flakiness of yore, was now cast as the sober voice of reason. He even turned down a prestigious case in Manchester to man the pumps and try to keep Martha from imploding in court, where she was supposed to be defending young David Cowdrey on a manslaughter charge after he'd supposedly killed a policeman during an anti-capitalist demonstration.
The will they/won't they convict him machinery trundled along serviceably (the old courtroom formulae were good enough for Perry Mason, so why not here?), but there was an air of the perfunctory about it. The blanket assumption that all policemen are crooked has become such a given in TV and movies - not that the real-life police are doing anything to convince us otherwise, which is becoming somewhat disturbing - that you'd be able to wring far more drama out of depicting a couple of honest ones for a change. Martha screeching "you're bent!" at a copper on the witness stand was just silly, particularly when this brought no comment whatsoever from the judge.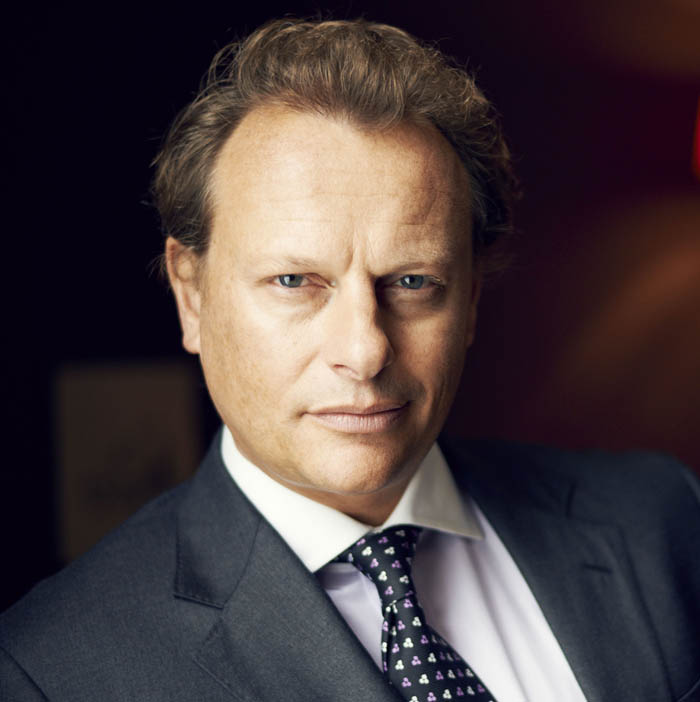 Away from the courtroom, Silk is also beginning to look a bit shaky on its pins. It's not entirely clear what the point is of introducing Miranda Raison as "practice manager" Harriet Hammond at Shoe Lane - if it's to curb the extra-legal excesses of senior clerk Billy Lamb (Neil Stuke, pictured left), surely he should simply have been ignominiously sacked? Likewise, Caroline Warwick QC (Frances Barber) seems to have been bolted on like an ill-fitting garage conversion, because it adds a bit of colour to have an old lush with a fund of anecdotes from the Seventies kicking around the office. Billy's battle with prostate cancer, on the other hand, will doubtless afford the excellent Stuke some heavyweight scenes as the series progresses. Maybe this was just a slow start.