Shetland, Series 6, BBC One review - too many cooks and too many crooks |

reviews, news & interviews
Shetland, Series 6, BBC One review - too many cooks and too many crooks
Shetland, Series 6, BBC One review - too many cooks and too many crooks
Douglas Henshall is terrific, the plot not so much
Thursday, 04 November 2021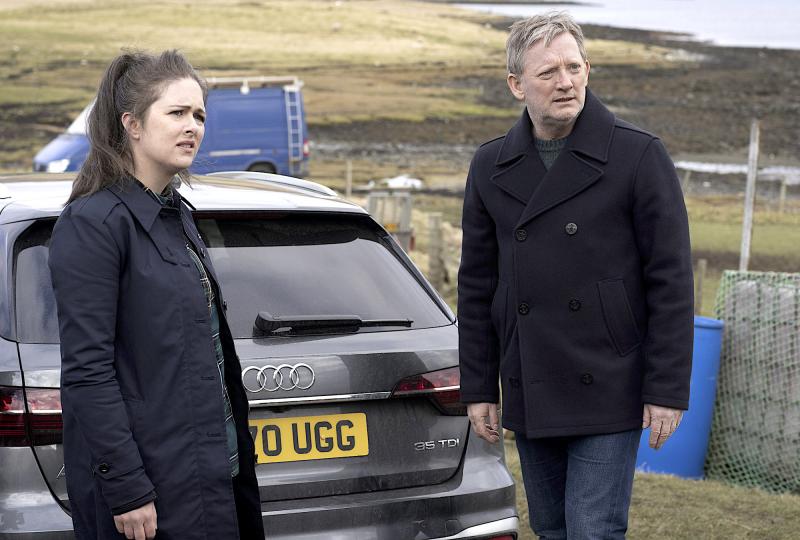 Jimmy Perez (Douglas Henshall) with Alison O'Donnell as DS 'Tosh' McIntosh
The population of the Shetland archipelago is only about 23,000 (similar to Broadstairs or Amersham), though judging by the adventures of DI Jimmy Perez, an extraordinarily large percentage of them harbour dark secrets or murderous tendencies.
BBC One
's sixth series of
Shetland
(scripted by David Kane, since the original Ann Cleeves
novels
have long since been used up) finds Perez world-wearier than ever, as he probes into the steadily darkening circumstances surrounding the murder of local lawyer Alex Galbraith.
The original appeal of Shetland was the way its human dramas were entwined with the dramatic and haunting landscape, with each facet feeding into the other. There's some sense of this still remaining here, especially in the scenes depicting Perez's steadily-crumbling relationship with his father James (Benny Young), who's succumbing to dementia. Already stricken by the death of his mother, Perez's pain as he watches his father's decline is signalled with acute poignancy in Douglas Henshall's performance. Henshall has been playing the role for the best part of a decade, and the long litany of deaths and betrayals is mirrored in his increasingly haggard appearance.
The combination of Henshall and the Shetland landscapes – ranging from crystal-clear blue skies and glittering blue water to vistas of wind-swept, snow-covered hillsides spattered with a few cowering sheep – ensures that the show is always watchable, though you can't help noticing that the machinery of the plot seems to be clattering ever more loudly in the background as the programme-makers battle to fill the series' six episodes.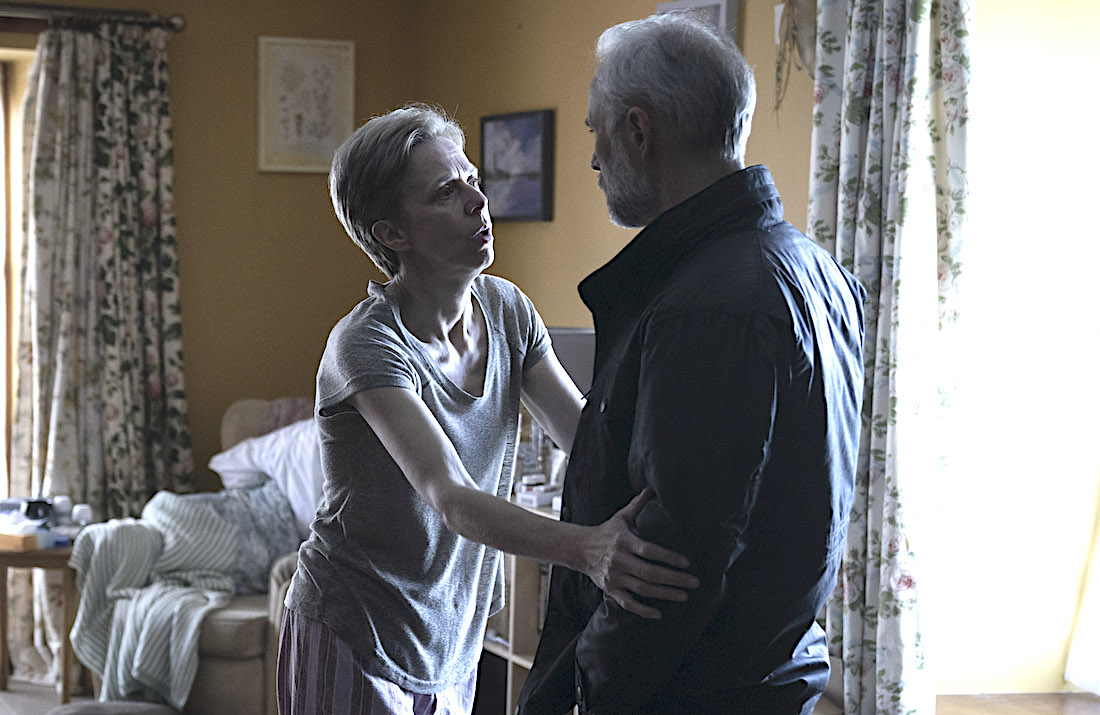 Galbraith's murder, accomplished rather ostentatiously with a World War Two-era P38 pistol, has (after a false start) thrown suspicion on Army veteran Logan Creggan, who's not only gun-happy but also has motive, since Galbraith declined to represent him in an investigation of British Army war crimes in Iraq. Still, even though Perez gave Creggan a rather condescending lecture about what constitutes a war crime, Creggan – whose military experiences have left him suffering a crippling case of PTSD – is being set up too obviously to be the real killer. Besides, he's just been attacked by a vicious masked gang throwing petrol bombs, with his son Fraser becoming collateral damage, so the plot is going to get thicker before we see any daylight at the end of the tunnel.
Meanwhile DC Sandy Wilson (Steven Robertson) has survived being knocked down by a car, but what about that other murder? This time the victim was Eamon Gauldie (Thoren Ferguson), a local oil industry diver who enjoyed playing with a drone in his spare time. Unfortunately for him, it seems that his drone inadvertently filmed the Galbraith killing. The upshot was that while Gauldie was decompressing on board his dive ship after a deep-sea plunge, somebody fiddled about with the controls and gave him a lethal attack of the bends. And just to add a further everything-including-the-kitchen-sink twist to an already overcrowded narrative, Perez's old love-him-or-hate-him buddy Duncan Hunter (Mark Bonnar) is getting back together with his ex-lover and convicted murderer Donna Killick (Fiona Bell), now terminally ill. If there is a recipe for lasting happiness, this isn't it (Bonnar and Bell pictured above).
It has to work itself out by episode six, but the story feels more like a mechanically-constructed puzzle than something that might have plausibly occurred on this isolated cluster of islands located somewhere between Scotland and Norway. Too many cooks and too many crooks.