Shetland, BBC One |

reviews, news & interviews
Shetland, BBC One
Shetland, BBC One
Without appearing to do much, the crime drama series managed to get a lot right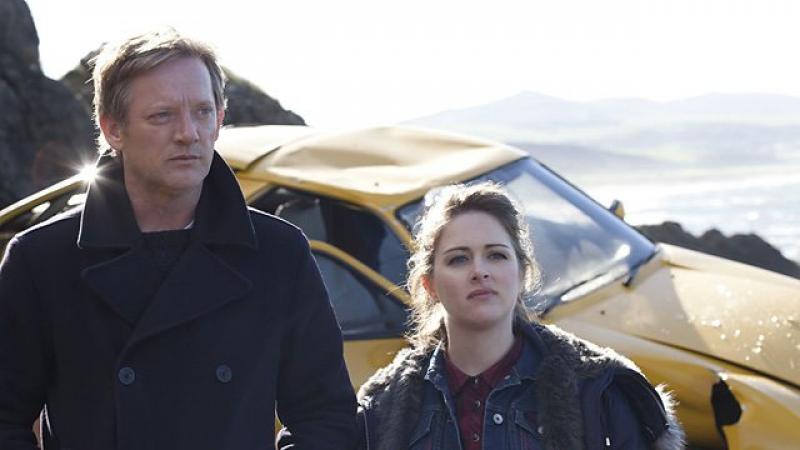 DI Jimmy Perez (Douglas Henshall) and DC Alison "Tosh" McIntosh (Alison O'Donnell)
It has been said of Shetland, the BBC crime drama based on the novels of Ann Cleeves, that it displays the somnambulant spirit of many of its Nordic contemporaries, while being caught in the traditional traps of homegrown detective dramas.
The simple, cut-out characters, it is argued, stick out against a far more delicate backdrop – like the Hay Wain populated by fuzzy felt figures – something that
could
pass for art, but only if done by Bansky, ironically and for idiots.
Before I digress too much, I should say that I hold no truck with this view, and am of the opinion that series three – certainly the strongest yet – has been a gentle yet resounding success. In fact, I'd go further and say that a key element to this success is the incredible richness borne out of the interplay between the cast and its surroundings. It's taken them a couple of series to get there, but the way that location has come to convincingly influence character and guide plot makes for a very easy, and compelling, watch.
The low horizons and open skies of Shetland seem to inhabit every character in one way or another
There's the story as well, of course. I'm not really one for spoilers, so I'll not revisit plot, but the twists and turns, dead ends and blind alleys were well stitched together and the joins barely noticeable. Motivations seemed entirely believable and in character, and even when the inevitable race against time ensued after the ever-excellent Douglas Henshall's DI Jimmy Perez had been sold a dummy, it was well-worked and didn't cheat the audience.
Throughout this, the island's low horizons and open skies seemed to inhabit every character in one way or another. It was most obvious in the way people talk, the long vowels that give words a faintly foreign form, the pauses that allow emotion to unpack itself gradually. There's also a powerful sense of isolation that's transferred, most clearly with DC Alison "Tosh" McIntosh (Alison O'Donnell), whose withdrawal after being raped was marked by a sideways move and little emotional fanfare. Her determination to cope after the event by floating with the emotional current rather than swimming against it was a decision arrived at by closing herself off and proving that, while no man is an island, women are often made of stronger stuff. It was a performance that would have stolen the show were it not woven so beautifully into the fabric of the whole. In fact, this entire chapter of the story was handled in a way that many lesser shows would do well to emulate.
With dialogue dialled down, characters are forced to react in ways you can see rather than relying on leaden exposition. Thought processes are visible and the cast was more than up to the job. The scenes between Henshall's Perez and James Cosmo's crime boss, Arthur McCall (pictured below), were excellent examples of how to communicate much with little.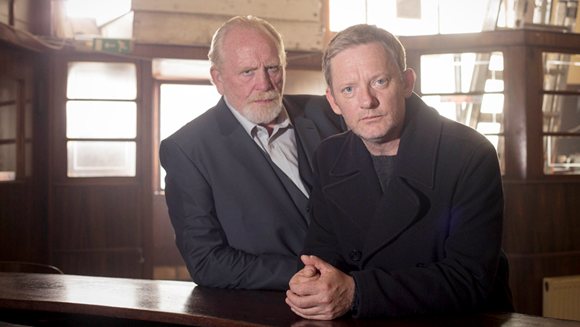 While the grim and grimy interpretation of London is key to the drama of Luther, so the windswept coast and unbroken views are drivers for Shetland, not least because they demand so much more of the show. Put simply, there are fewer places in which to hide. City-based cop dramas allow writers safety in numbers, near limitless suspects who can be brought to the fore when a twist demands and no shortage of boltholes in which a plot can conveniently shelter. Shetland, on the other hand, has to be smarter than that. People hide in plain sight and there are no easy outs. For this to work – and work well – you have to have strong writing and a great cast. Undeniably, Shetland has that, but, in its location, it also boasts a superb supporting actor.