Run, Sky Comedy review - vicarious thrills for the self-isolation era |

reviews, news & interviews
Run, Sky Comedy review - vicarious thrills for the self-isolation era
Run, Sky Comedy review - vicarious thrills for the self-isolation era
Vicky Jones' 'Run' is a sexy, unpredictable thriller about being anywhere but home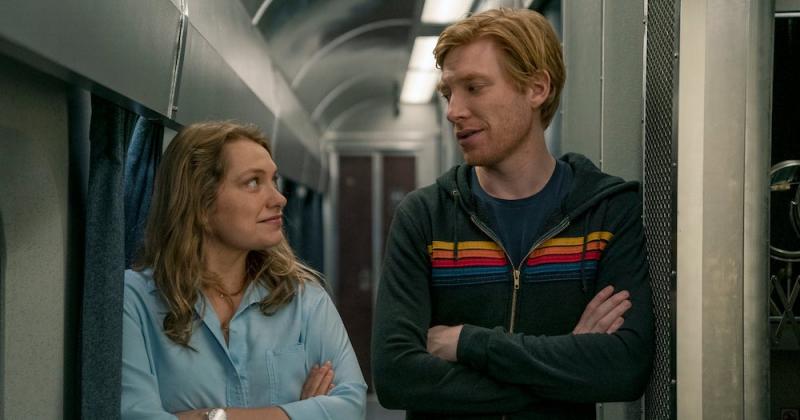 Ruby (Merritt Wever) and Billy (Domhnall Gleeson) weather a perfect storm of bad decisions
Watching Run, HBO's newest seven-part series, feels like off-the-rails escapism: it's a fast-paced thriller about dropping everything, chasing intimacy and courting danger. It's a vicarious adventure centred on a woman who has spent too long stuck at home.
Run
has hit our screens at the best possible time.
The series starts in a parking lot. Ruby Richardson (Merritt Wever) — the thriller's presumed heroine — is a yoga-going, 4WD-driving suburban mum. Might not sound thrilling, but the atmosphere is there: from the opening shot the air is thick with tension. Ruby ends a call with her husband and spots a text, one word, 'RUN.' She responds before she can change her mind. 'RUN.' Soon the yoga mat is in an airport rubbish bin and Ruby is reunited with her college lover, Billy (Domhnall Gleeson), to begin a train ride across the United States. Think 'text an ex.' Make it high stakes and cross-country.
These aren't spoilers: these are the first five minutes of Run. It's a fast-moving, funny series from Vicky Jones, director of Phoebe Waller-Bridge's stage show Fleabag and script-editor of the prodigious TV adaptation. Run is hard to pin down in a synopsis because most of the show is about teasing detail: each episode lifts veils on the characters and makes us piece together what Ruby and Billy's reunion is actually about. It's an ambitious blend of romance, thriller and dark comedy, with some of Fleabag's fart jokes plus a hungry, impulsive tone that is all its own. At first, the details of Ruby and Billy's lives are cloaked. She says she's an architect, he seems to be a life coach. We know they have pinch-me sexual tension. Otherwise, all we can assume is that they're both on a kind of spiral, intertwining like a double helix, but ready to twist out of control.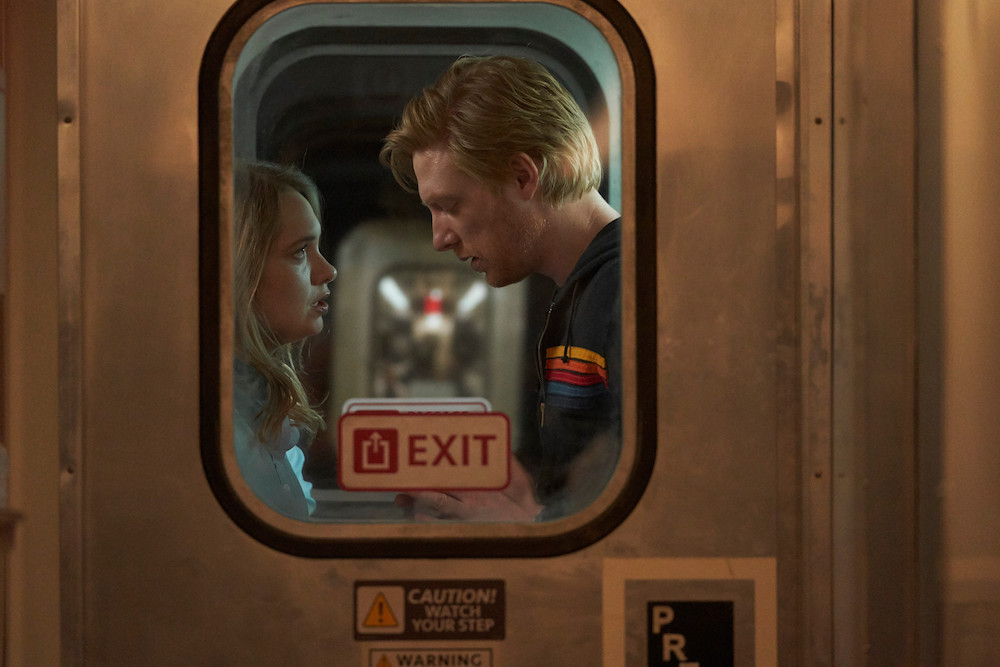 Run's plot development is best described as lurching — in the best way. We follow the ex-lovers through a series of risky situations where the stakes get higher with every impractical choice they make. Is Run a great show? Not always. The episodes vary, with uneven jolts and convenient cover-ups. It's unclear from the five episodes released to critics whether the show will deliver on its biggest gambles or resolve its hardest questions. Still, Run is gripping, sexy, twisted and often laugh-out-loud funny. Wever and Gleeson act out a perfect storm of bad decisions, giving their characters warmth, wit and believability. Their relationship feels glossy, awkward, renewed by rediscovery. They flirt with danger and with each other, and in doing so Run offers a much-needed fantasy to all the housebound viewers stuck in places (and with people) we now know too well.
Inevitably, most Run coverage has focused on Phoebe Waller-Bridge. She executive produced the show and makes a much-anticipated cameo. But although Waller-Bridge is a rare talent, she's in the backseat for this series. That allows the show to make its own way.
Run is a thrill. It lets us live vicariously, at a time when forgetting ourselves and our surroundings is a privileged feeling. Many of us will prize it right now. Run is a perfect self-isolation show because it thrills us with the idea of getting away, and then, as the plot twists, makes us grateful to be home. I gulped it down. It let me get away from my day-to-day life without craving someone else's. To lose myself in risks very different to our own.