Prime Suspect 1973, ITV |

reviews, news & interviews
Prime Suspect 1973, ITV
Prime Suspect 1973, ITV
Can the polite young Jane Tennison in this prequel really turn into Helen Mirren?
Stefanie Martini as the young WPC Jane Tennison stands over her first mutilated female corpse
The prequel is here to stay. In the end every popular TV drama flogs itself to death. The star wants out, or the writer dies, or the original source material runs dry, or the public falls asleep. And there's nowhere else to go. Nowhere, that is, apart from back in time. Hence the retro-fitted Endeavour and Gotham and Better Call Saul.
In these risk-averse times, the execs enjoy the reassurance that the hard yards of establishing a character have already been gained. It (sort of) worked for Morse. How about the other great
ITV
cop of the last 30 years?
Jane Tennison in the early 1990s was the remaking of Helen Mirren (pictured below). She arrived on set for the first ever episode straight from shooting Where Angels Fear to Tread in Tuscany, in which she played the latest in a long line of floaty, placid women who took their kit off. In make-up they did a dawn raid on her long tresses, and the blonde crop has been there ever since.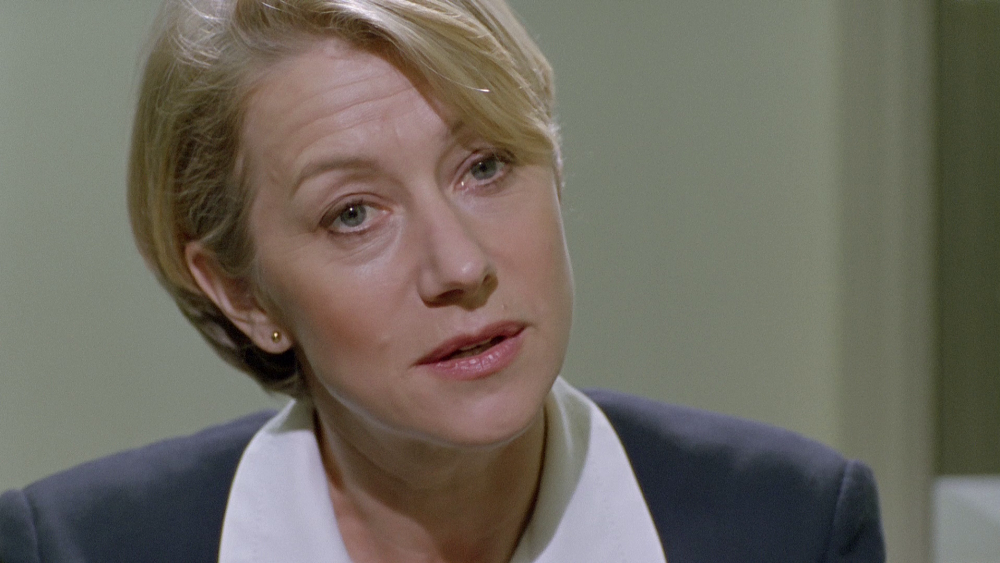 Prime Suspect reinvented the procedural as a four-hour marathon shown over consecutive nights. Granada filmed in Manchester but pretended to be in London. Denied the chance to do big streetscapes, the lens pulled right in and stressed the claustrophobia of the incident room and the taut physiognomies of the detectives. None was tauter than Mirren's. Series creator Lynda La Plante told her not to smile, because a woman who'd made it to DCI in a sexist bearpit would be hard as nails. Tennison was bolshy, arrogant, confrontational, workaholic. The last time we saw her, in 2006, she was on the cusp of retirement and in the grip of alcohol addiction.
La Plante was not involved by then, and did not approve. She left after Prime Suspect 3, and it is reported that she also walked out of Prime Suspect 1973, which is based on her prequel novel Tennison. You can see why. If the chauvinism Tennison endured as a middle-aged boss in the Nineties was bad, presumably it would have been worse when she was 20 years younger and more junior. We first meet the young Tennison (Stefanie Martini) as a probationary WPC in Hackney. She's asked to serve tea and biscuits, and the lone black detective fits in by assuming she'll wash up after him. There's a bit of talking down from male superiors.
It could be a hell of a lot worse. She has a chirpy female colleague (Jessica Gunning, pictured left), a young detective sergeant (Blake Harrison) seems harmless, and in DI Len Bradfield (Sam Reid) she even has quite a nice boss. Her workplace doesn't feel anything like as permeated by toxic testosterone as, say, the world envisioned by Life on Mars. It certainly doesn't ring true to the horror stories of sexual harassment told by real WPCs from the era in the Channel 4 series Confessions.
The worst Tennison has had to face so far is domestic hectoring from her anxious parents (pictured below) when she gets home late from work, and for going on the pill. (In a nice little cross-reference to another great Nineties cop drama, her mother is played by Geraldine Somerville, who was Penhaligon, the detective raped by a colleague in Cracker.) A self-described posh girl from Maida Vale, Tennison seems oddly better spoken than her parents.
Not that women get off lightly. The corpse found in the rain at the start belongs to a young woman from a well-to-do family who has run away from home and funded a drug habit through prostitution. Tennison unflinchingly attends the criminal pathologist's inspection at the morgue, which turns into an autopsy. A young woman's bruised corpse can rarely have been portrayed so graphically in a drama.
Who did this to her and why will be determined in a six-part series. Potential culprits include an addict boyfriend and the Bentley brothers (Lex Shrapnel and Jay Taylor), a pair of serial crims with the traditional nice old mum (Ruth Sheen) running the ship while their old man (Alun Armstrong) plans a bank job from prison.
The tropes of tarts, cons and handlebar moustaches all have the look of yesterday's mashed potatoes, and the office politics feels like second-hand misogyny-by-numbers. Prime Suspect 1973 will hinge on the audience's ability to discern some sort of genetic link between the memory of Mirren's pugnacious, teak-tough Tennison and her polite younger incarnation with non-period eyebrows. Can't remotely see it yet in this timid reboot.