Pen15, Sky Comedy review - the horror of adolescent schooldays revisited |

reviews, news & interviews
Pen15, Sky Comedy review - the horror of adolescent schooldays revisited
Pen15, Sky Comedy review - the horror of adolescent schooldays revisited
Thirty-somethings Maya Erskine and Anna Konkle revisit their Y2K pubescence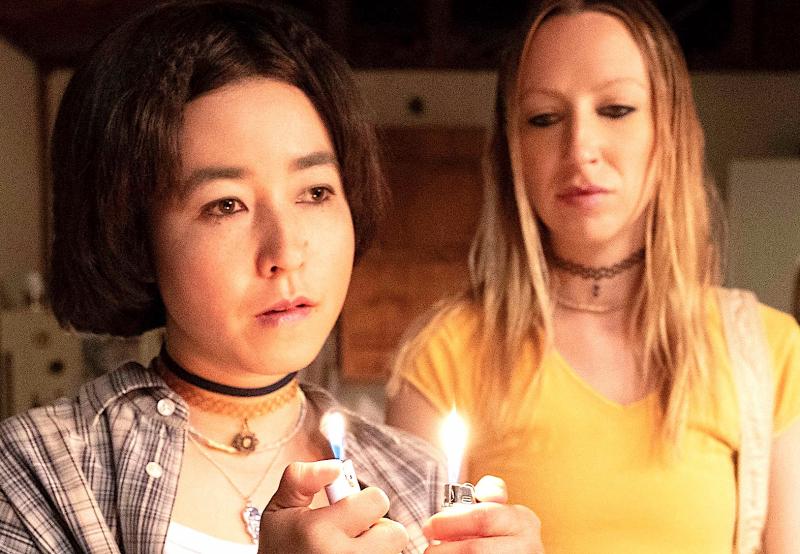 Back to 7th grade: Maya Erskine and Anna Konkle
The cringe-making horror of adolescent schooldays is vividly re-lived in this US import (on Sky Comedy), but with a cunning twist. Its supposedly confused and hormonal leads are played by 30-somethings Maya Erskine and Anna Konkle, who blend themselves in with a cast of actual 13-year-olds with uncanny skill.
The year 2000 setting has been painstakingly crafted through clothes, Teen magazine covers starring Sarah Michelle Gellar and a breezy power-pop soundtrack. Despite the American location and terminology (the girls are just entering 7th grade, which means middle school), the dramas and humiliations will tingle the spines of ex-children everywhere. As the series progresses through its 10 episodes, the duo will find themselves confronting a minefield of new experiences, including masturbation, alcohol and periods. In this opening episode, they were plunged into a vicious battle of the sexes.
The cruelty of the teenage imagination is a thing of wonder, and poor Maya caught the full blast. Suffering under a pudding-bowl haircut inflicted on her by her mother (played by her real mother, as it happens) and with her teeth in a brace, she was hardly brimming with confidence, but was overjoyed when signs pinned to the school lockers said Dustin and Brandt (the cutest boys in class) both loved her. But it was a callous prank, though at least it alerted Maya to the extreme measures she'd have to take to survive.
And she has faithful Anna to lean on. "You're my rainbow gel pen in a sea of blue and black writing utensils," Anna told her with wonderfully authentic sincerity. This ingenious show views innocence thorough the prism of experience, and does it with real soul.