Lionel Bart: Reviewing the Situation, BBC Four |

reviews, news & interviews
Lionel Bart: Reviewing the Situation, BBC Four
Lionel Bart: Reviewing the Situation, BBC Four
The maverick musicals-maker, warts and all
Thursday, 05 December 2013
Lionel Bart's life wasn't just one long `Oom-Pah-Pah'
These days, it seems you can't move without encountering musicals in some context or another on TV. Series like Smash and Glee trade on the genre to a degree hovering between the loving and the parasitic, while two contrasting documentaries, The Sound of Musicals and The Story of Musicals, have shed varying degrees of light on how shows get actually get to the stage (or not).
Shifting from the art form to the artist,
Lionel Bart: Reviewing the Situation
casts an affectionate if not wholly sentimental eye on the man behind arguably the greatest of all British musicals,
Oliver!
, only to lay bare an existence on stage and off that was anything but a knees-up. Watching director Mick Conefrey's fine hour-long report, one can only ponder the inevitable: how long before Bart's life is translated in all its bruised glory to the large screen?
Interspersing talking heads with rare archival footage and clips that take you well beyond Oscar night hagiography, Reviewing the Situation traces Bart's trajectory from the Stepney-born son of East End Jewish parents to the heady heights of West End darling - the youngest of seven children who early on abandoned thoughts of being the next Yehudi Menuhin to instead redefine his country's musical landscape, not least on stage. Bart lived for the ups and downs of the theatre and had first-hand acquaintance with both, while leaving a separate legacy as a songwriter for Cliff Richard ("Living Doll") and for the second James Bond film, From Russia With Love.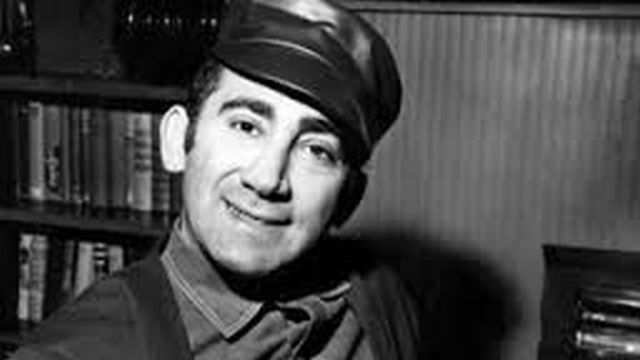 Bart's career peaked early, bringing with it all the excitement and alarm that commonly attend success at a young age. Not yet 30 when Oliver! opened on the West End, garnering a fabled 23 curtain calls at its premiere, he never hit comparable paydirt again, and Conefrey's program tracks the kind of grievous fall from critical and commercial grace that is all to familiar in showbiz. Particular emphasis is given to Bart's Robin Hood-themed 1965 West End disaster Twang!, which certainly sounds as if it endured the sort of opening that even the most abysmal shows don't confront anymore. Barbara Windsor reports Danny LaRue that night bellowing at a hostile public to give the piece a chance, the crowd's apparent braying scarcely imaginable in our own ongoing climate of press night sycophancy. (I love the image of a beleaguered cast, Windsor included, scribbling changes in dialogue on designer Oliver Messel's scenery.)
The composer's homosexuality is referenced only belatedly and then mostly to illustrate a financial recklessness that finds Bart lavishing sports cars and the like on his latest amour. And though he gets to consort with no less a figure than Noel Coward, Bart then suffers a painful sequence of deaths of friends and family only to bottom out with his own bankruptcy before a reversal of fortune restores him to some level of comfort - abetted no end by a great friend and even greater benefactor in the producer Cameron Mackintosh. Not that Bart gets to see Oliver! revived on a more or less continual basis (including this month in Sheffield): he died in 1999, age 68.
It's lovely to discover more here about Fings Ain't Wot They Used T'Be, Bart's early musical success for Joan Littlewood (revived in 2011 at London's ever-enterprising Union Theatre), though many of his shows are glossed over or ignored altogether - among them, the "forgotten" Quasimodo, which was exhumed this past spring at the King's Head. And Les Miserables lyricist Herbert Kretzmer, a former critic, speaks presumably on behalf of all Bart's circle when he remarks upon a level of self-destruction to the man that lies beyond the realm of casual conjecture. It's the stuff, we're told in biographer David Stafford's narration, of "Greek tragedy but with tighter trousers and catchier tunes" - a grandiose phrase, perhaps, but one suspects Bart would have liked it.
Overleaf: See the trailer for the 1968 Oscar-winning film of Oliver!
The 1965 West End disaster Twang! sounds as if it endured the sort of opening that even the most abysmal shows don't confront anymore
rating
Share this article