Lewis, The Final Episode, ITV |

reviews, news & interviews
Lewis, The Final Episode, ITV
Lewis, The Final Episode, ITV
A valedictory mood settles over Oxford as 'tec series reaches journey's end
Tuesday, 12 February 2013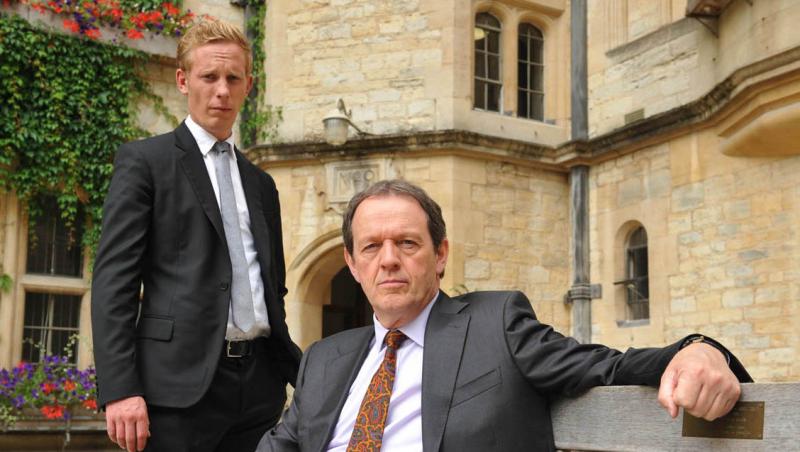 For the last time? Laurence Fox as Hathaway and Kevin Whately as Lewis
I wonder if ITV ever imagined this Inspector Morse spin-off would last seven series? The opening pair of episodes in this valedictory season of Lewis still clocked over eight million viewers, though the numbers have subsided a bit since. Future one-off specials have not been ruled out.
The final story, "Intelligent Design" (its traditional two-hour format split into two single hours) sustained a reliably Lewisian tenor, with its tale of a murdered academic, Professor Seager, who'd just been released from prison, where he'd been dispatched following a drunk-driving incident in which a young girl had died. Residents of Oxford in this post-Colin Dexter epoch have the life expectancy of subalterns on the Somme in 1916, and before Lewis (Kevin Whately) finally unravelled the deceitful innards of the case, we'd had the suicide by hanging of a neurotic student, a cadaver which had been mouldering in a college attic for decades, and another prominent corpse floating in the Cherwell.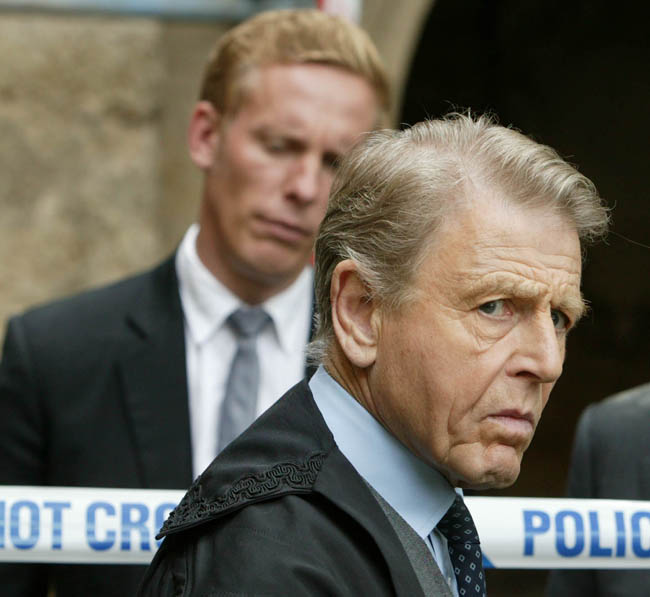 There was the traditional patina of Oxfordian intellectual endeavour, exemplified by the emotionally cold Stella Drew (Miranda Raison) and her obsession with developing a revolutionary treatment for Alzheimer's. There was also a droll appearance by DS Hathaway's uncle, Edward Fox, playing college master Dr Yardley like the Duke of Edinburgh's long-lost cousin (pictured above). Meanwhile possible murder suspects formed an orderly queue, punctuated with exclamations of "but you can't possibly think that X had anything to do with it!" Might it have been the dead girl's sister, Rachel (Crystal Leaity), who ran Prof Seager over with his own Jaguar? Or his wife, the Rev Martha Seager (a fretful Alison Steadman)? Or maybe Rachel's boyfriend Adam (Josh Bolt), or even her mother? Or Stella's husband, Carl (Ariyon Bakare, pictured below with Alison Steadman and Miranda Raison)?
This kind of pass-the-parcel approach, where potential guilt whips from hand to hand like a white-hot cannonball, is common to detective series from Poirot to Inspector Lynley and even The Killing, but the detection bit is just a backdrop for the interactions of the leading characters. With Barrington Pheloung's keening background music sounding delicately tragic warnings that all things must pass, even when the ratings are holding up pretty well, the relationship between Lewis and the sensitive, tormented DS Hathaway (Laurence Fox) acquired some subtle new tones.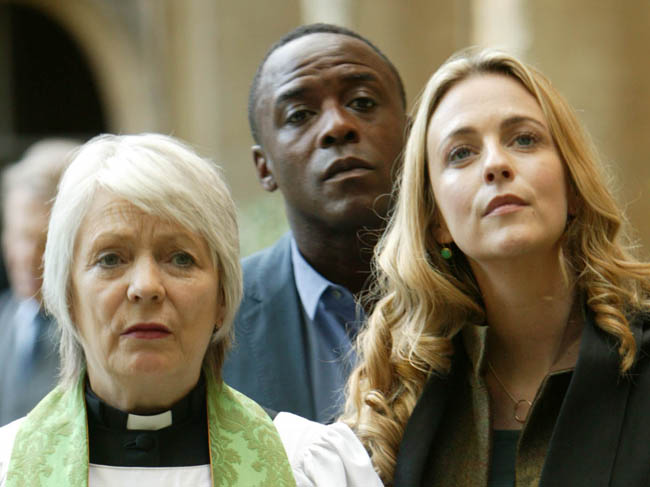 Lewis has been making warning noises for some time about wanting to hang up his warrant card, and his suddenly hotted-up romance with pathologist Laura Hobson (Clare Holman) was clearly propelling him towards the exit. But Hathaway has always been far more cerebral and complicated than his stolid though not-so-dumb boss, and this series has probed further into his theological background, and even tiptoed warily round the question of whether Hathaway is gay (the answer seemed to be "maybe a bit"). Hathaway's equally ambivalent attitude towards being a policeman has been one of the most intriguing aspects of Lewis, and he was forced to confess here that while he "used to think people were basically good," police work had changed his mind. About which he is none too happy. Two retired policemen in one go? Surely not.