Hellbound, Netflix review - supernatural assassins usher in an age of terror |

reviews, news & interviews
Hellbound, Netflix review - supernatural assassins usher in an age of terror
Hellbound, Netflix review - supernatural assassins usher in an age of terror
Nightmare alternative reality from director Yeon Sang-ho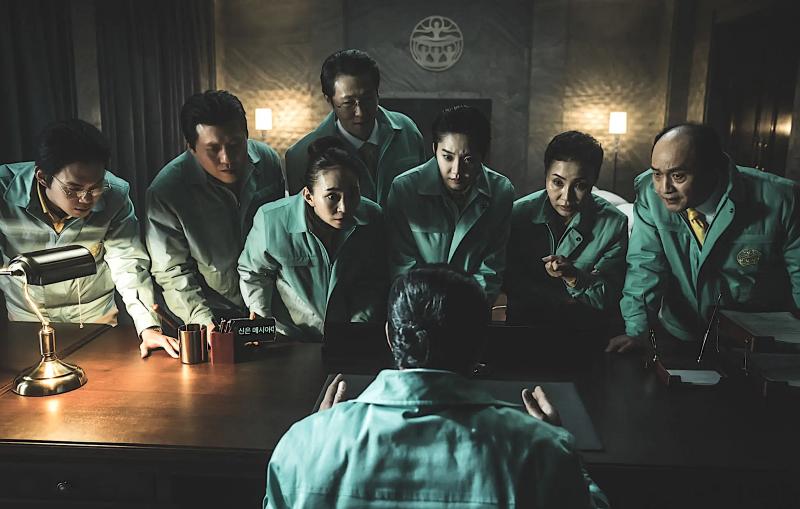 The New Truth plan world domination, with some unearthly assistance
Netflix is sometimes criticised for bringing too much of everything to its online feast, but the way it's opening up previously under-exposed territories is becoming seriously impressive.
Suddenly,
South Korea
is beginning to look like a powerhouse in the making, with consecutive big ratings hits with
Squid Game
and now
Hellbound
.
Directed by Yeon Sang-ho (Train to Busan), Hellbound is derived from the "webtoon" series he created with cartoonist Choi Gyuseok. It depicts a nightmarish society where "sinners" are picked out seemingly at random by a mysterious "angel" and informed that they will be sent to Hell at a specified date and time. This is called the "decree".
Precisely on time, a trio of hideous Hulk-like demons wreathed in steam materialise from some unknown dimension and batter the victim to death before incinerating him or her in a blaze of molten heat. This is the "demonstration" (pictured below). The violence is shocking, with the condemned treated to drowning, dismembering, being beaten to a pulp or flayed with long whips, ending up as a small heap of carbonised bones and flesh.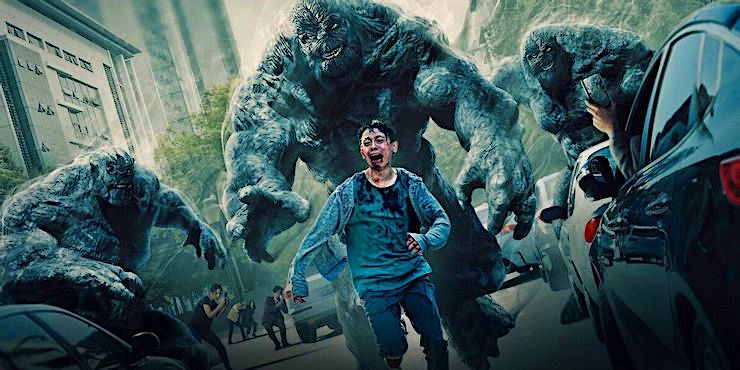 The notion of a society obsessed with sin, punishment and religious extremism may seem as remote from us as the Crusades or the Black Death... or maybe not. Do we not live in the age of gun massacres, ISIS and suicide bombers? Is not the thing known as "woke" its own quasi-religion? Sang-ho has referred to religious fanaticism and the prevalence of cult-like groups in South Korea as influences on his story, and in the alternative universe he depicts, fundamentalist outfits like the New Truth and the terrorist-style Arrowhead seek to exploit the supernatural killings to build their own power-bases and lord it over the cowering, sinful populace.
The source of the demonic avengers, and who controls them, remains unknown, but this doesn't deter the fanatical Kim Jeong-Chil (Lee Dong-Hee), high priest of the New Truth, from turning himself into a self-proclaimed Grand Inquisitor. His hypocrisy and greed are almost comical, as he turns the latest ghastly incineration into a Spanish Inquisition-style public spectacle, turning aside to ask his media helpers how the ratings are looking. The prurient interest of the press and broadcasters, allied with the sheep-like helplessness of the citizenry, plays conveniently into the hands of the zealots. It turns the notion of "democracy" into a sick joke.
However, the finale of this first season (there will undoubtedly be more) sees cracks beginning to appear in New Truth's gloating facade. The fact that the latest scheduled victim of incineration was a new-born baby has made it difficult for anybody to believe this could really be God's will. Min Hye-jin (Kim Hyun-joo), a former defence lawyer now working with the Sodo organisation to help the Hellbound victims, aims to televise the baby's death to expose the rottenness at the New Truth's core. But a startling resurrection in the closing frames throws doubt over everything we've seen so far…