Endeavour, Series 4 Finale, ITV |

reviews, news & interviews
Endeavour, Series 4 Finale, ITV
Endeavour, Series 4 Finale, ITV
Is the 'Morse' prequel turning into 'Midsomer Murders'?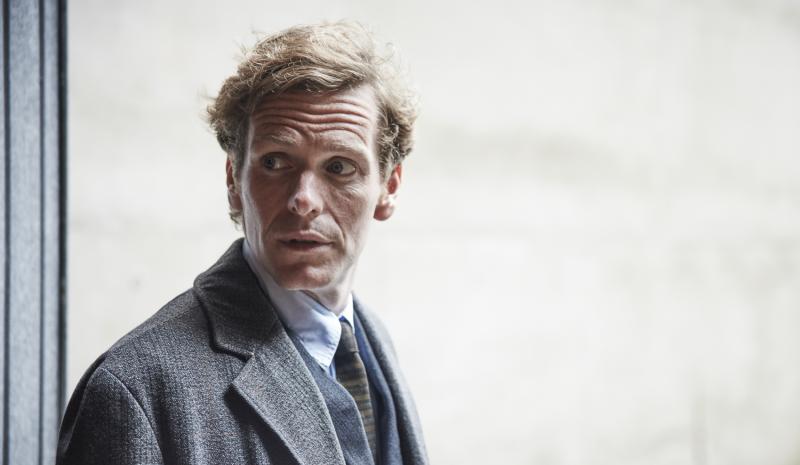 Shaun Evans as Endeavour: still waiting for that elusive promotion
There were signs of a collision as early as the second series. The event loomed larger in the third last year and last night, after an actual car crash, it finally happened: Endeavour became interchangeable with Midsomer Murders. How are the mighty fallen.
Morse, investigating the disappearance of an academic in 1962, had doors slammed in his face while Morris Men practiced their menacing moves in the picturesque village of Bramford. The local yokels were preparing for the autumnal equinox (even though the trees were covered in green leaves) just as they were when the botanist, checking radiation levels from the nearby nuclear power station, met his untimely (but, as it turns out, much-deserved) end. They, like much else, proved to be mere window dressing.
The episode and the series ended with a bang and a gong
Viewers of both series will have had a distinct sense of déja vu when the nasty man's car was eventually found under a tarpaulin in a barn – a scene straight out of a recent episode of Midsomer. Although the latter scene was not blessed with a wonderfully timely thunderstorm. How director Jim Loach (who makes good use of drones and handhelds) must have thanked his lucky stars.
The tarot cards turned over at the end of each of the three preceding episodes were revealed to belong to a batty old woman called Dowsable Chattox – "Goddess bless thee!" – who gave the sarcastic Morse a reading. How Sheila Hancock, John Thaw's widow, kept a straight face is the real mystery here. Was this really the best way to pay tribute to some of his finest work?
Russell Lewis wrote all four episodes this season and the strain showed. It would be too much for anyone, however talented. The way he has coped is by reducing a detective drama to the slapdash tropes of a soap. The only drama in Harvest lay in the emotional triangle of DI Fred Thursday (pictured below), DC Morse and Joan, Thursday's errant daughter (Sara Vickers). As always Roger Allam as Thursday was the star of the show but Shaun Evans, now lending Morse a touching vulnerability, is clearly learning from him – and giving him a run for the money. They are the only ones who provide a hint of subtext.
Lewis, demonstrating a talent for emulation rather than ambition, has nothing to say. (I once wrote a full-length script of The Daughters of Cain for Morse – it was unused but producer Helen Zeigler should give my agent Jonny Geller a call. I couldn't do worse…) Copying the undertakers who are never far away, he resorts to digging up dead bodies.
Last week, in Lazaretto, we glimpsed from behind Susan, Morse's true love in Dead on Time (1992), at a funeral. It was an odd episode, directed by Icelander Börkur Sigthórsson who had great fun turning Cowley General into the Overlook Hotel. There was much talk of the Matthews gang, first encountered in Kensal Green Cemetery in Twilight of the Gods (1993). The fourth season has only been memorable for such incidentals. Cameo roles – Phoebe Nicholls as a snobby cow in Lazaretto, Sylvestra Le Touzel as a surrogate Mary Whitehouse in Canticle, Michael Pennington as a deranged scientist in Harvest (yes, there is a nod to Dr Strangelove) – and the stalwart playing of James Bradshaw as young pathologist Max and Sean Rigby as DS Strange have compensated for the weak scripts but, alas, they are just icing on a very stale cake.
So what else? The episode and the series ended with a bang and a gong. If you ever wanted to see Morse in a Flake advert, this was your chance. The parrot in last week's episode is no more. The girl from Omaha seemed to be there as a sop to American audiences.
At least such folk guarantee a fifth series will (dis)grace our screens next year. Having consulted the cards, my predictions for it are: Morse finally gains promotion, Chief Superintendent Bright's tummy troubles worsen (Anton Lesser is a busy man) and DS Strange, although he never comes out of the closet, reveals himself to be…queer!