Dracula, Sky Living / Bates Motel, Universal |

reviews, news & interviews
Dracula, Sky Living / Bates Motel, Universal
Dracula, Sky Living / Bates Motel, Universal
A new look for the Lord of the Undead, and a 'Psycho' prequel that packs a punch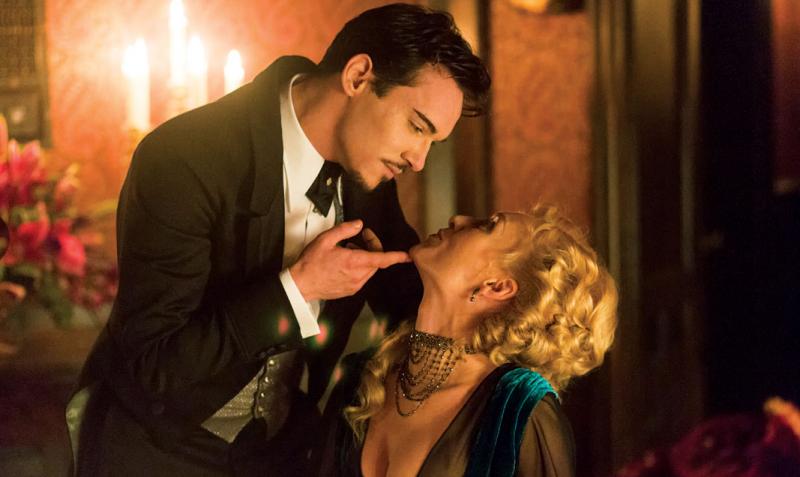 Dracula, alias Alexander Grayson (Jonathan Rhys Meyers), has his way with Lady Jane Wetherby (Victoria Smurfit)
The Dracula story has seen almost infinite permutations, though none of them ever manages to improve on Bram Stoker's still-haunting original. This new Anglo-American production keeps Stoker's late 19th-century setting, but has transformed the befanged Count into a kind of supernatural corporate raider stalking the sneering, avaricious fatcats of the City of London.
Played by Jonathan Rhys Meyers, Dracula (***) still retains his familiar Transylvanian roots. Professor Van Helsing, on the other hand, has made a dramatic switch to the dark side and is now the Count's ally and facilitator. He exhumes Drac from putrefied slumber in his mouldering crypt by slashing the throat of a vampire hunter and letting the blood gush revivingly onto his face.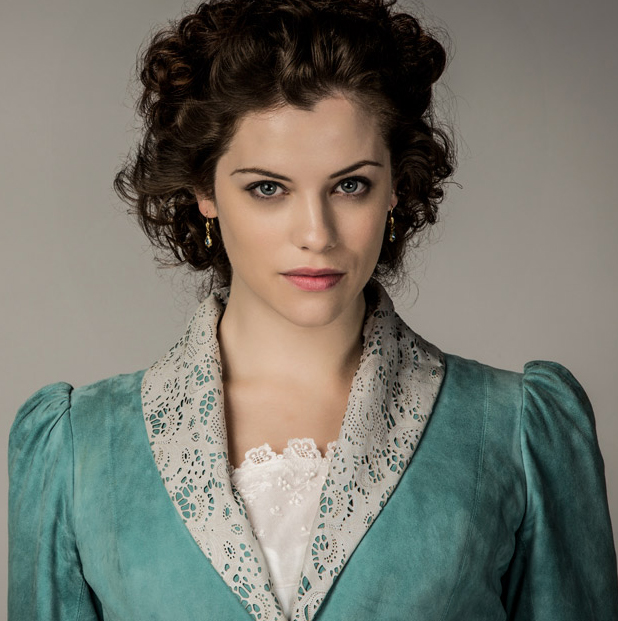 The Count and Van Helsing are bound together by their shared hatred of the Order of the Dragon, an ancient sect who slaughtered their respective families several centuries ago, and whose present-day representatives now have a lucrative stranglehold on London's oil market. The Count, posing as the American business tycoon Alexander Grayson, aims to destroy their financial base with his new invention, "geomagnetic power", apparently a kind of omnipresent electrical aura which can power lamps, machinery etc. Zany.
Other familiar characters keep popping up in unforeseen guises. Jonathan Harker is played by Oliver Jackson-Cohen as a rather gormless journalist working for a rag called The Inquisitor. His girlfriend, Mina (Jessica De Gouw, pictured above) is an early avatar of Girl Power and is making a determined effort to become a surgeon, with the aim of working as the eminent Van Helsing's assistant. She doesn't realise that the Count is obsessed with her because she's a ringer for his long-dead wife. Her friend Lucy (Katie McGrath), once decorous and demure, is now a brassy blonde slapper who wouldn't look out of place in Long Susan's brothel in Ripper Street.
All this takes place in a lurid, overheated pseudo-London full of fog, guttering street lamps and dimly lit rooms wherein the posh and privileged indulge their lust for power, or just lust. One of the Dragons, Lord Laurent (Anthony Howell, once of Foyle's War) is conducting - none too discreetly - an affair with the preening Daniel Davenport, and Dracula's knowledge of this gives him some handy blackmail leverage. But he'd better watch out for Lady Jane Wetherby (Victoria Smurfit), a bosomy, black-clad dominatrix whose rapacious sexual appetite is matched only by her passion for killing vampires. It's thoroughly preposterous, but it exerts a guilty junk-food-with-added-MSG allure.
The idea of a prequel to Alfred Hitchock's Psycho sounded like a pretty daft idea, but Bates Motel (****) has turned out to be a tense, pacy series full of troubling mysteries and electrifying twists, laced with macabre humour. Above all it stars Vera Farmiga as Norma Bates (previously seen as the dressed-up corpse in the movie). If I was in charge of the Emmys I'd have Vera way up on my Best Actress list, because her performance as the harassed single mother trying to cope with her weird, semi-psychotic son Norman (Freddie Highmore, pictured above with Farmiga) and his criminally-inclined step brother Dylan (Max Thieriot) is dazzling. She darts fleet-footedly between doe-eyed coquettishness, harridan-like rantings and a faintly incestuous obsession with Norman's teenage love life, while also conveying the inner fear and desperation of a woman who knows she's out of her depth but doesn't know where to find help.
Certainly there's nobody in the sinister coastal community of White Pine Bay, Oregon she can turn to. Having been forced to kill the previous owner of her hideous gothic motel when he brutally raped her, Norma has had to cope with the manipulative Deputy Shelby (now also dead, shot by Dylan), the ominous Sheriff Romero, and the horrifying motel guest Abernathy, a man reeking of squalor and corruption. It doesn't help that the entire local economy seems to depend on acres of marijuana plants and a steady traffic in Oriental sex slaves. Norma has decided she must sell up and leave, but we know she won't - not before next week's concluding episode, anyway.