In the Club, Series Finale, BBC One |

reviews, news & interviews
In the Club, Series Finale, BBC One
In the Club, Series Finale, BBC One
No time for deep breaths as baby drama reaches a suitably eventful conclusion
Wednesday, 10 September 2014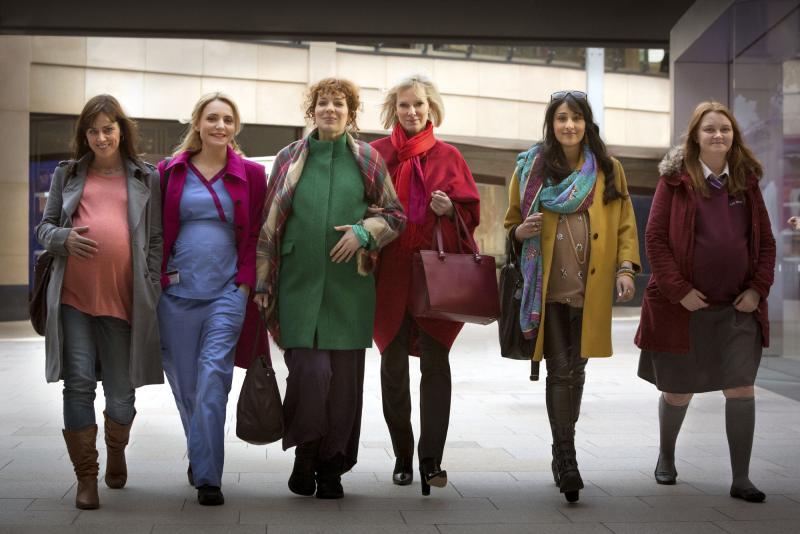 Clubbing: Jill Halfpenny, Christine Bottomley, Katherine Parkinson, Hermione Norris, Taj Atwal, Hannah Midgley
By the time that In the Club reached its final episode, fans of Kay Mellor's pregnancy-pals drama were probably ready for a happy-ever-after. Across six eventful hours we had seen car crashes, assaults, social workers, a bank robbery and Jill Halfpenny giving birth in a car park.
We'd also witnessed the usually glacial Hermione Norris living off wine and pizza in a student flat for weeks before popping out one of the healthiest babies of the series - although by that stage it was hardly the least realistic plot development.
But to concentrate on the drama - and boy, was there drama - was, I think, to miss the point. If In the Club had merely been an incident-laden vehicle for beloved telly actresses to camp it up in prosthetic bumps (although unless Katherine Parkinson wore hers straight from the set of The Honourable Woman the props department probably was not working overtime) I doubt it could have reduced me, a cynical 30-something lacking any such thing as a biological clock, to tears while binge-watching the last three episodes in quick succession. No, what set this show apart was its portrayal of female friendships with the relationships between the six main characters a warm, supportive counterpoint to the tempests that raged around not only their imminent births but their personal lives.
As we leave them to raise their newborns

I can honestly say that I will miss them
Perhaps it was the setting: given the commonality of pregnancy as an experience (chronic flatulence and frank monologues on constipation, if Norris's character Roanna was to be believed) there was little room for the usual tropes writers deploy to divide and conquer groups of women: the office bitch, the romantic rival, the one whose perfect hair and figure and marriage belie a shameful secret. Perhaps it was the fact that most of the characters had shameful secrets of their own that meant that when an infidelity or the criminal acts of a partner were confessed to they were listened to without judgement (with, in the case of Taj Atwal's Jasmin, practical suggestions for figuring out the father of your suspiciously pale baby provided). Mellor's writing treated new mums not as pliant, dewy-eyed symbols of Cameron's Britain but as rounded, sympathetic characters with life experience and messy pasts. As we leave them to raise their newborns I can honestly say that I will miss them.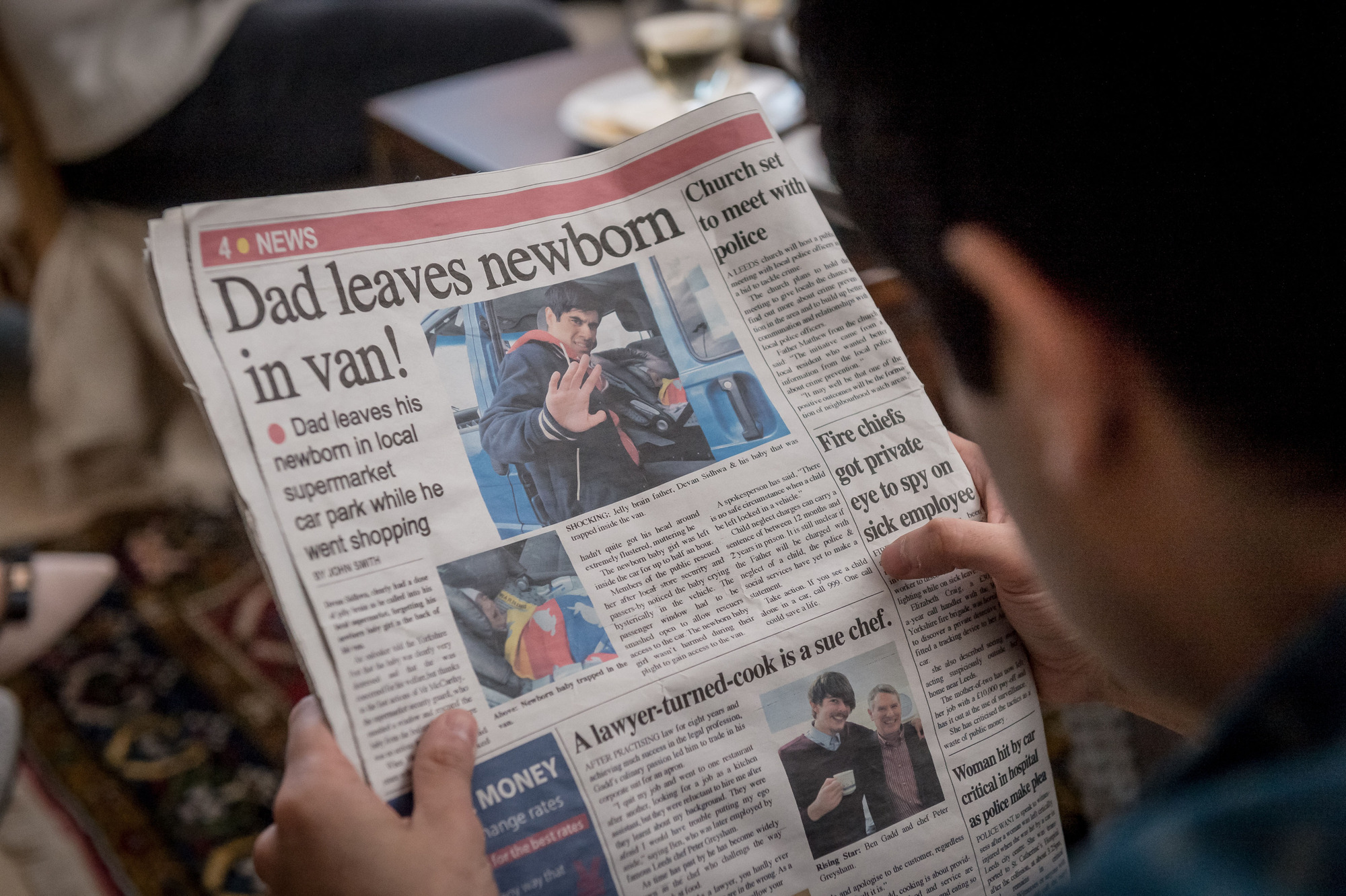 With so much plot already past Mellor could have been forgiven for taking things slowly in this final episode, but there were a few tubes remaining to be tied. The fate of Rick (Will Mellor), who we saw politely robbing a bank to pay for pizza for his kids in the very first episode, seemed like a done deal given the heartache he and wife Diane (Halfpenny) had gone through with their premature twins, but any other solution would have felt a little like cheating. Bubbly midwife Vicky (Christine Bottomley), whose pregnancy was the subject of giggly speculation amongst the group what seemed like a week ago, was hurried along by a case of appendicitis and a ridiculous subplot which found newly-wrought happy family Jasmin and Dev (Sacha Dhawan, above) visited by social services after the latter left their baby daughter in the back of his car and it was papped by a passing camera-phone enabled YouTuber.
In the end it was lovely Kim (Parkinson), the blogger whose musings had bound the group together while occasionally turning the series into Mumsnet, who was left with the rawest deal: 20 years after Brookside's lesbian kiss, you can still only cheat and live happily ever after if you're straight. Left alone with baby Emily after choosing her sperm donor over Tara Fitzgerald, she signed off with the final thought that life would never be the same.