In the Club, BBC One |

reviews, news & interviews
In the Club, BBC One
In the Club, BBC One
Kay Mellor's new drama set in an ante-natal class suffers from too much incident
Wednesday, 06 August 2014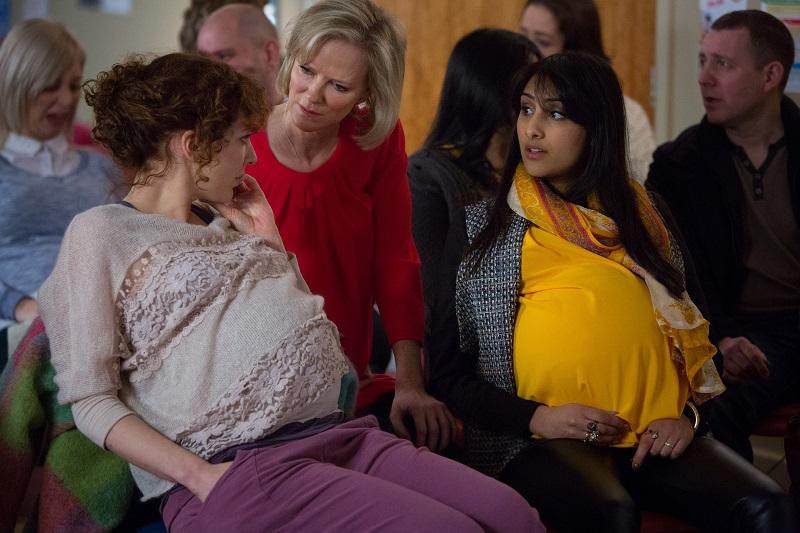 Bumping along: Katherine Parkinson, Hermione Norris and Taj Atwal
No one knows better than Kay Mellor that people from all walks are brought together by common experience. Being on the game in Band of Gold. Wanting to lose weight in Fat Friends. And no experience is more common than pregnancy. Hence In the Club, a new series focused on an ante-natal class.
When Mellor was pregnant, you can guess her cravings. Drama. Lashings of it. Huge great ice cream scoops on burnt toast with extra toppings. We've been going for only an hour and we've already had a bank robbery, a possibly fatal car crash, unexpected twins, not to mention an unexpected birth, plus a pregnant lesbian mother getting off with her sperm donor. You see slower starts at the dog track.
After two months of the World Cup and the Commonwealth Games, this is one is probably not one for the lads. There are strong female roles all over the shop. Usefully, they're all from a different demographic vector. Roanna (Hermione Norris) is shacked up with a penniless artist boyfriend after a horrid split from her moneybags husband. Diane (Jill Halfpenny), who has been trying for 10 years, finds out she's – surprise! - having twins. Kim (Katherine Parkinson) has used the same donor as her partner Susie (Tara Fitzgerald). Yasmin (Taj Atwal) is in an arranged marriage. And then there's Rosie (Hannah Midgley), a 15-year-old schoolgirl who had no idea she was up the duff. Not to be left out, a perky nurse is starting to show too. The one box not ticked is Mr and Mrs Boringly Normal.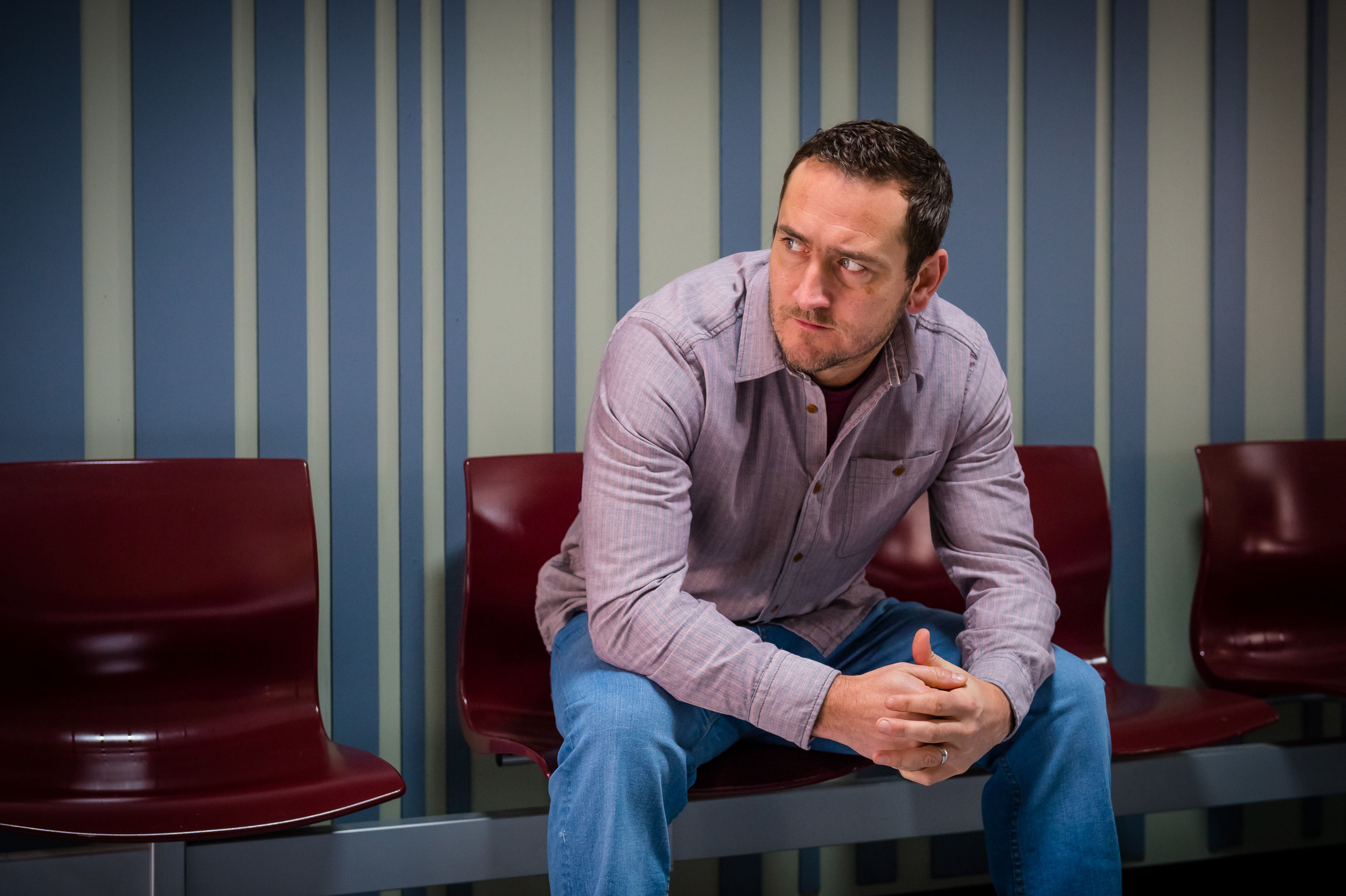 True to life, the men at antenatal class are drips on the side. Even Rick (Will Mellor, pictured) – he's with the one expecting twins – who has kept it a secret for five months that he's lost his job. It seems very much out of character when he robs a bank to pay for pizzas – although he does apologise to the bank teller.
It's all a bit of an infomercial. Kim has a blog where she lists all pregnancy's banned substances – shellfish, stilettos etc. There's much well-researched talk of unpredictable wind. We never find out what city it's set in, though most people seem to be northerners apart from Norris revisiting her posh bird in the north from Cold Feet. You've never seen so many prosthetic bumps.
In the Club is all very moreish, but it does feel like half a dozen breathless dramas vacuum-packed into one. In the most twisted twist, young Rosie gives birth just as her dad is driving his van off the road. She's already lost her mum to breast cancer. To lose one parent may be counted a misfortune. To lose two looks like a meretricious cliffhanger.