Accused, Series Two, BBC One |

reviews, news & interviews
Accused, Series Two, BBC One
Accused, Series Two, BBC One
The cast are excellent but Jimmy McGovern's script struggles to transcend miserabilism-by-numbers
Wednesday, 29 August 2012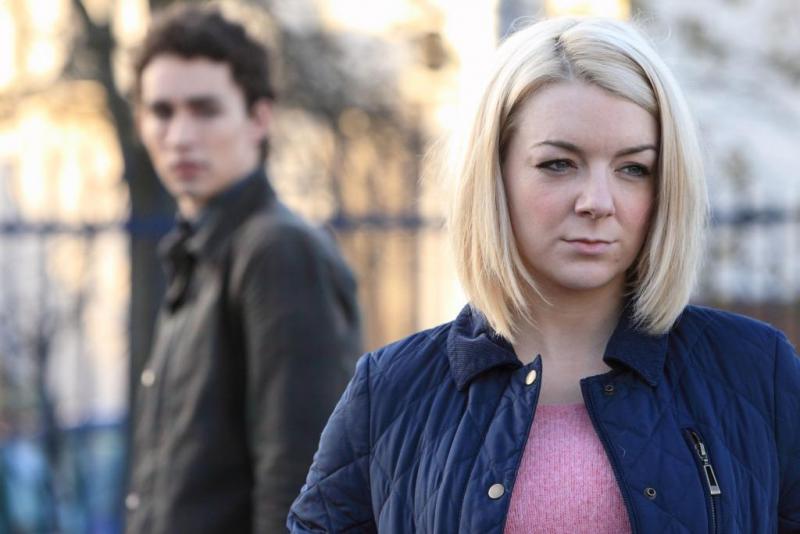 Stephen Cartwright (Robert Sheehan) and Charlotte (Sheridan Smith) in 'Accused'
Jimmy McGovern's one-man mission to boost the quota of Scousers seen on the small screen continues in "Stephen's Story" – the latest bout of button-pushing misery otherwise known as Accused. Seventeen-year-old Stephen Cartwright's beloved Irish mother is bedridden but this doesn't stop him table-ending his girlfriend. McGovern and co-writer Danny Brocklehurst thus immediately raise the twin pillars of drama: death and sex.
They are embodied – literally – in the pneumatic figure of Charlotte, a palliative care nurse who eases Mrs Cartwright's passing with morphine and then – with shocking speed – eases herself into Mr Cartwright's bed. Unsurprisingly, the grief-stricken Stephen calls her "a slapper" – and Charlotte (a harlot at heart) does nothing to contradict this, showing too much cleavage even though she is soon living in a house with two teenage boys.
McGovern's determination to bring the house down buries any potential catharsis under rubble
Has Stephen raped her? We know he is in the dock for something. At first he seems like the archetypal young man, suffering from sensory overload and lashing out at an uncomprehending world. Director David Blair makes this explicit with dazzling montages of scattering skittles (Stephen works in a bowling gallery) and flashing, bleeping machines in an amusement arcade. The bereaved boy accuses anyone who expresses sympathy of "buzzing on" his tragedy – the same charge can be levelled at the viewer too – however it becomes apparent that he has always been a sensitive child, "never quite there". His remaining family members – and Charlotte – think he is going mad.
McGovern and Brocklehurst, like all artists worth their salt, are having it both ways. The most blatant example of this is the closing scene where a victorious Charlotte – now recovered from the stabbing that got Stephen banged up – tells him that his father and his younger brother are both ill. Stephen attacked her because he was convinced the wicked stepmother was poisoning him.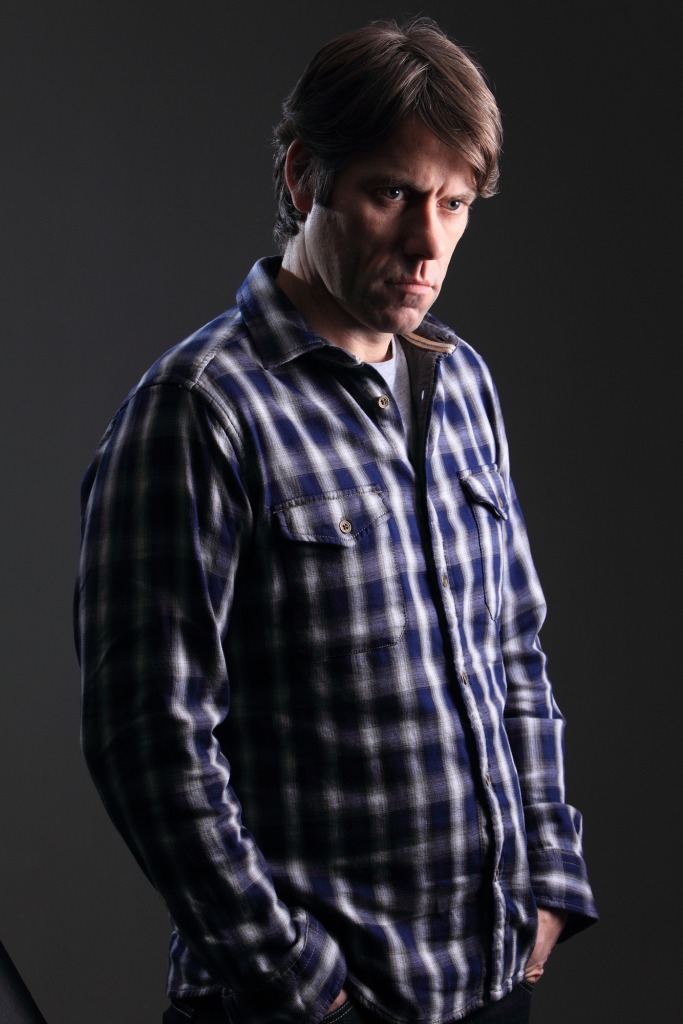 This last-minute twist poisons the production too. What begins as a serious study of physical loss and mental disintegration degenerates into Gothic melodrama. The usual hallmarks of McGovern miserabilism – wan, wintry light; shots of rain-soaked social housing; TV aerials against grey skies; pylons processing across windswept landscapes – become nothing more than the equivalents of creaking doors, cobwebs and unquiet corpses. It's enough to make anyone give up the ghost.
That's not to say the production isn't enjoyable in a cheap kind of way. An excellent cast give it their all. Robert Sheehan, as Stephen, makes the most of his Velcro eyebrows and mournful eyes.Sheridan Smith even manages to make the man-eating Charlotte genuinely attractive at times. The weakest link – proving the old adage about never working with children and animals (a Jack Russell also falls into Charlotte's web) – is John Bishop (pictured right). The comedian can, of course, do comedy and anger but other emotions are beyond him: you can see him straining for something that simply isn't there. Alastair Campbell – the ghost in the machine – a talking-head who talks directly to Stephen from the TV, sends himself up nicely, warning him that Charlotte is "a crafty cow".
A kitschy picture hanging above the dying mother's bed – the subject of an early close-up – burbles: "A house is made of walls and beams; A home is built with love and dreams". Stephen, after Charlotte has moved in with the Cartwrights, finds the picture in a dustbin. His inability to move on should be moving but somehow it isn't. McGovern's determination to bring the house down buries any potential catharsis under rubble.
Twenty years ago Tony Marchant (whose Leaving is coming up shortly on ITV) wrote a series about terminal illness and grief. Goodbye Cruel World starred Sue Johnston and Alun Armstrong but a young unknown stole the show. His name? Jonny Lee Miller. Don't be surprised if Robert Sheehan follows in his footsteps.