First Person: 'Schizophrenia is still a taboo subject' |

reviews, news & interviews
First Person: 'Schizophrenia is still a taboo subject'
First Person: 'Schizophrenia is still a taboo subject'
Award-winning director introduces Belarus Free Theatre's new play about mental health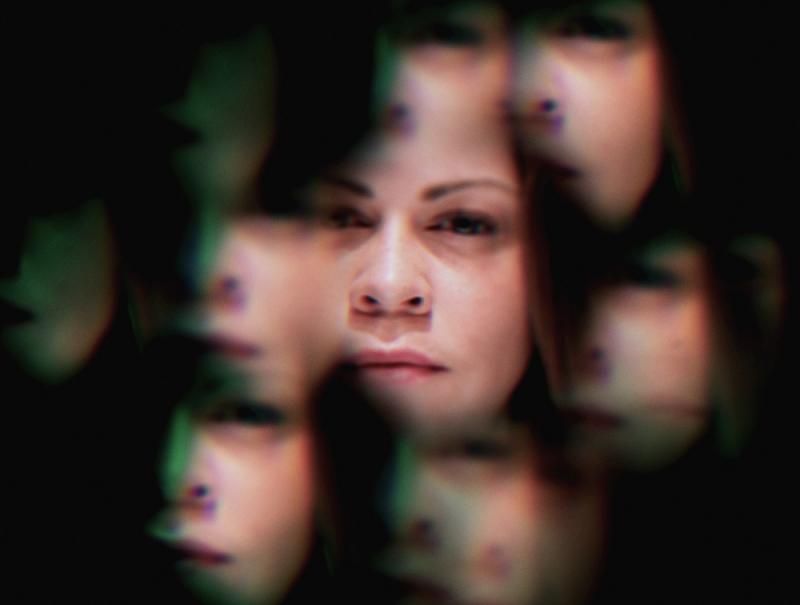 Emily Houghton, from the cast of 'Tomorrow I Was Always a Lion', the first Belarus Free Theatre production with an exclusively British cast
On 10 October 2016, World Mental Health Day, the team of Belarus Free Theatre came back together to start the final stages of production for Tomorrow I Was Always a Lion, a new theatre show based on Arnhild Lauveng's autobiographical book. Arnhild Lauveng is a Norwegian writer and practicing psychologist. In the book she tells the story of her own recovery from the incurable condition of schizophrenia.
Every production created by Belarus Free Theatre is dedicated to those people who challenge themselves and the circumstances they are living in. The story of BFT itself is a story of overcoming in a bigger sense. Founded in 2005, under suffocating conditions of censorship and dictatorship the theatre became a gathering place for those who wanted to speak in their own voice about the things that genuinely concerned and worried them. So the first show we mounted, 4.48 Psychosis by Sarah Kane, was not by accident. The play really shook me up when I first read it. It resonated profoundly with what was happening to me.
At the time I was working in Minsk at the National Theatre and realised only too clearly that I would not be allowed to show this work under dictatorship, which does not tolerate people who question and doubt things. But the desire to bring this text to life was much greater than my circumstances were dictating. At my own risk and in real fear I began rehearsing. After being turned down multiple times in our search for a performance venue, we found a café on the outskirts of the city in which we were able to launch the premiere of the show. Natalia Kaliada and Nicolai Khalezin, who founded BFT two months earlier, came to the premiere, and so our creative partnership began, and has continued over the last 12 years. Of course, my cast and I were fired from the National Theatre as a result of the show, but at the same time we gained our creative freedom. (Pictured below: Vladimir Shcherban in rehearsal. Photograph by Ellie Kurtz)
Tomorrow I Was Always a Lion is the first BFT show with an exclusively British cast. On the one hand, this is a gesture of respect I want to offer to the country which helped our theatre to survive during this very trying time, the country which for some of us has become a second home. On the other hand, I wanted the topic of the show, which could seem far removed from many people's reality, to be brought up close to a British audience; according to the statistics, every fourth person in Britain suffers from some form of mental distress.
I wish that Arnhild Lauveng could become for British audiences what Sarah Kane became for Belarusian audiences – someone close and much loved. Moreover, I feel the two authors are in direct dialogue with each other.
Just as Sarah didn't distinguish art from reality having turned her life into a metaphor by committing suicide at King's College Hospital at 4:48 in the morning, Arnhild from the metaphor returns to life. The language of her book is simple, like the language of a children's fairy tale. But who would want to discover themselves in the reality of the fairy tale with flesh-eating dragons and wolfs, in the dense forest from which there is no way out?
I began our pre-show workshops this summer by drawing the parallel between the two authors. Among the participants were psychiatrists and ex-patients, and people who by the means of theatre attempt to build a connection between such groups. To spend the whole day with people like the ones Arnhild describes in her book, to communicate with the specialists from the Institute of Psychiatry, Psychology and Neuroscience at King's College, the hospital where Sarah Kane was a manic-depressive psychosis patient – was a priceless experience. (Pictured below: Samantha Pearl in rehearsals for Tomorrow I Was Always a Lion. Photograph by Ellie Kurtz)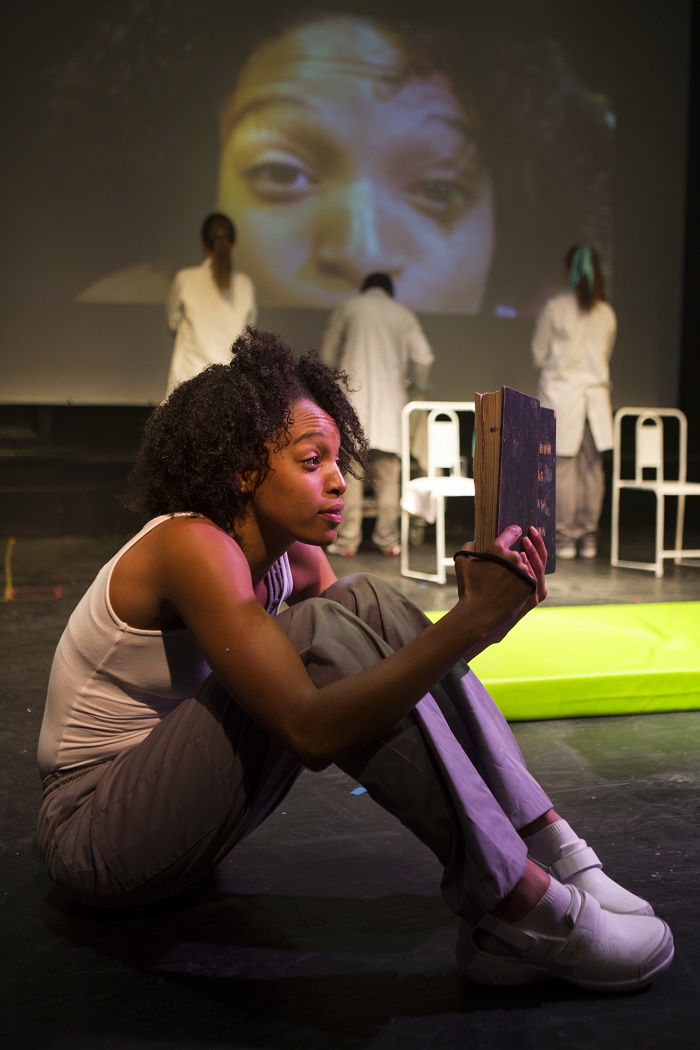 During the rehearsals for Tomorrow I Was Always a Lion we invited specialists to answer the questions we had stumbled upon. They varied in their expertise from academic professors and doctors to hands-on professionals, whose role is often to restrain patients when given a signal and without hesitation. Through our collaborative work, alongside learning about the latest research in the field of mental disorders, we also heard from a practising nurse about the campaign to end deliberate face-down restraint of the patients and the launch of the new guidance to reduce the use of this outdated practice – Positive and Safe. This campaign was launched in 2014 by the Minister of State at the Department of Health, Norman Lamb, and raises the important question of patients' rights. Statistics on this subject are not comforting: the rights of the mental health patients are systemically violated. Bringing attention to this issue is a central aim for our show.
Schizophrenia is still a taboo subject across almost all the world, which isn't to say that someone forbids us to discuss it or to raise the issue of patients' rights. Yet it is a condition that just seems too distant, dreadful and incomprehensible, thus making it easier for us to say nothing, and leave it to the specialists.
When we started rehearsing this play, it quickly emerged that virtually every single member of the cast had a relative or a friend with a similar diagnosis. That is why Arnhild's personal story gives hope not only to those who ended up in the dense forests of the disease, but also to their friends and relatives, who thought they were lost forever.
I wish that Arnhild Lauveng could become for British audiences what Sarah Kane became for Belarusian audiences
Explore topics
Share this article