First Person: playwright Joe White on how he came to write his Hampstead Theatre hit |

reviews, news & interviews
First Person: playwright Joe White on how he came to write his Hampstead Theatre hit
First Person: playwright Joe White on how he came to write his Hampstead Theatre hit
Olivier-nominated two-hander resumes performances at the Hampstead, this time promoted to the mainstage
Dazzling duo: Rebecca Humphries and Alex Austin in 'Blackout Songs'
Before I knew – or realised – I wanted to write about alcoholism in my play Blackout Songs (premiered last autumn at the Hampstead Downstairs and moving this weekend to the mainstage), I wanted to write about love and memory.
I'd had three very close friends lose their dads to Alzheimer's in the space of about six years
–
all very young
–
and I'd seen how the deterioration of the mind and memory was in many ways as devastating as the physical.
I saw how difficult it was for loved ones to process where they belonged in that person's mind – the joy when they were remembered and the grief of being forgotten. I thought a lot about how and where we hold people in our heads and what bits and versions of those people we retain. I knew this wasn't the play I wanted to write, however. It was too close, perhaps, or maybe I didn't know how to write those voices yet.
Sometime later (around 2019) I'd been thinking about someone I lived with, who was alcoholic, and the mad few years we'd spent together. I was trying to recall things from that time and though I wasn't drinking anywhere near as heavily as they were, I found so much of my memory had holes in it, or had got mixed up with someone else, or my timeline was out by months or even years. That awareness basically gave me the seed of the idea for Blackout Songs, granting permission for me to write a play about younger people in love whose memories had been obliterated but who were desperate to piece together their lives (pictured right: Joe White).
And so I started doing research. I'd worked with people suffering from addiction in various writing groups across the years and found that I carry a lot of their stories with me – particularly those involving love and relationships during recovery and relapse. Addiction and romantic love feel closely linked to me: a dependency and desire both fuelled and abated by an external source. And many alcoholics talk about using alcohol to "fill a hole" in themselves, and that when it is removed, that need is often transferred to another emotional Polyfilla – usually another person.
Blackout Songs is all about love, really. It's even structured a bit like a rom-com – a dark and sometimes distressing rom-com but all the same, if you look, the hallmarks are there. I wanted to write about the joys of connecting with a kindred spirit (or kindred spirit-drinker), but also at how that co-dependency might become a toxic element, like alcohol itself, where they both act as saviour and facilitator to each other.
The people I reached out to in AA groups were incredibly giving and open. They told me anecdotes from their lives and others they'd heard in AA – sometimes about rock bottoms they had hit and the things they'd lost, but also what they'd found and the amazing people they'd met. There was more hope that I had expected and humour, too. I heard wild stories about relationships with people in AA groups (a big no-no), and their passionate relapses together, holed up in hotels, drinking and shagging like they were rock stars. And this isn't a coincidence. I'm fascinated by alcohol's relationship with creativity, and the myth of the tortured artist, and I knew I wanted to write about creative people on the periphery – a duo who have found each other in a marginalised space and have clung on to one another tight.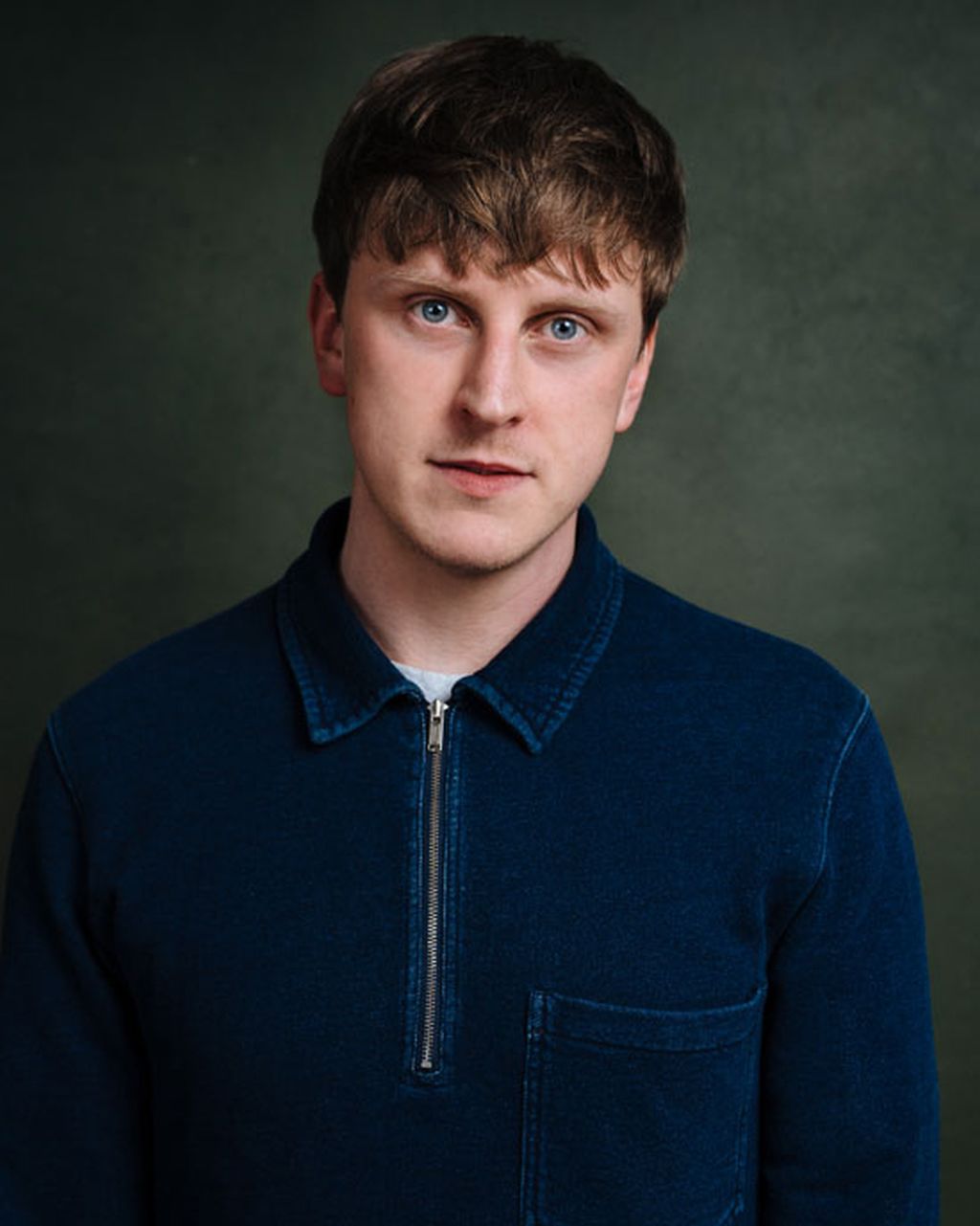 There's an old Soho feel to the play. I love the infamous stories of hardened drinkers like Peter O'Toole, Francis Bacon and Muriel Belcher, gallivanting around Soho like it was their playground, getting lost "in the triangle", as it was known, for days or even weeks at a time. But it's all a mirage. The world of the alcoholic artist is a myth. These few who remain glamourised are really only a handful. There must be thousands of incredible artists who never made it because of addiction, and I think that seeded something with this play.
There were loads of books, plays, films, albums and artists whom I read, listened to and absorbed while writing. I ploughed through pretty much all Raymond Carver's books, though specifically his short story Chef's House. Cecilia Knapp's poem My Brother Quit Drinking Maybe Five Times was immensely influential – director Guy Jones read it aloud before we opened on press night and everyone cried. I re-read Keith Waterhouse's Jeffrey Bernard is Unwell and watched the amazing video of Peter O'Toole playing him on YouTube. And I revisited favourite films such as Eternal Sunshine of the Spotless Mind and Withnail and I.
Music played a huge part too and not just in the writing process but in the rehearsal room. At the beginning of rehearsals our brilliant actors Alex Austin and Rebecca Humphries chose their Desert Island Discs in character, so to speak By coincidence they both chose Kate Bush's Hounds of Love (which made it into the show) and Alex (pictured above left) chose Amy Winehouse's Our Day Will Come – a song that has so much romance and hope in it but that is totally devastating in the context of what we know now.
The success of Blackout Songs has been a whirlwind. None of us ever expected it, but the most incredible thing has been the conversations entered into with audiences who've come along and responded. I've had quite a few people say to me after the show, "I've been in recovery for 20 years and that was the most authentic portrayal of addiction and love that I've seen". I mean, what else could you ask for?
I knew I wanted to write about creative people on the periphery - a duo who have clung on to one another tight
Share this article