Carolina Chocolate Drops, Bush Hall |

reviews, news & interviews
Carolina Chocolate Drops, Bush Hall
Carolina Chocolate Drops, Bush Hall
Something old, something new, something borrowed, everything down-home blues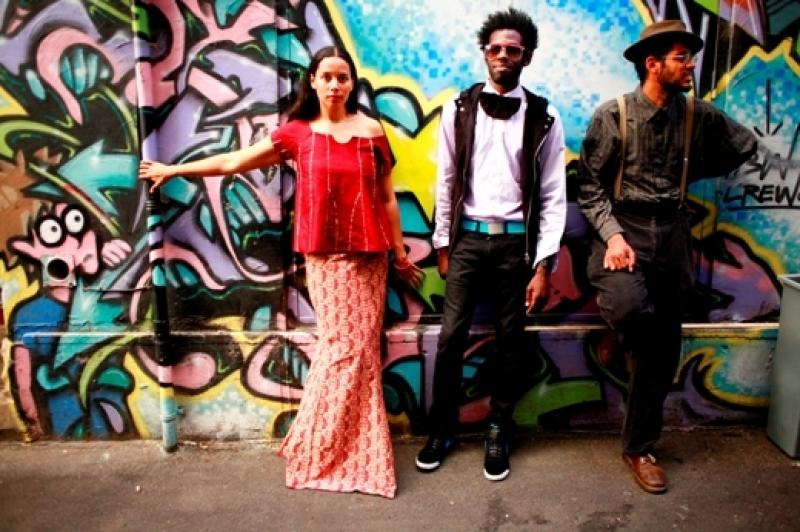 Revitalising traditions: Carolina Chocolate Drops
What's in a band's name? Usually very little, other than perhaps a banally surreal juxtaposition of a couple of words that don't normally hang out together (see: Cold – Play, Joy – Division, Sex – Pistols) or the borrowed kudos from some other art form such as a novel or film (there's a new folk band called Belleville Rendezvous, God help us.) But this North Carolina trio's name made me gasp with admiration.
"Chocolate drop" may well be one of the gentler terms of racial abuse from our recent past (if any racial abuse can be described as gentle) but to hear it resurrected by those who would have once been its target, is a powerful and thought-provoking thing. And yet without its racist overtones, Carolina Chocolate Drops is ostensibly as twee and innocuous a name as, say, the Beatles or the Mamas and the Papas. Brilliant.
But the humorous bravado of their name is only half the story. Their female vocalist, violinist and banjo-player Rhiannon Giddens greets the expectant crowd at the chandelier-adorned Bush Hall with the tongue-in-cheek fighting words, "The last show we did here was pretty awesome, but we're going to try to blow that one right out of the water, tonight!" And from the high-speed blue grass of "Don't Get Trouble in Your Mind" onwards, they did just that.
The mission statement of this trio is as unique as their name. As African American musicians their aim is to remind the world that old-time Southern string music (or jug-band music if you prefer) has its origins in Africa (as does one of its featured instruments, the banjo.) But personally I've never been driven to explore this area of American music. I suspect this is partly due to the off-putting image of those dead-eyed hillbillies banjo-duelling in the 1970s movie, Deliverance. But Rhiannon and her two companions, Dom Flemons (banjo, guitar and percussion) and Justin Robinson (fiddle and human beatbox), managed to dispel all my preconceptions almost to the extent of getting me to sing along with the rest of the unusually pitch-perfect and boisterous audience.
For 90 minutes this likeable trio joked with the audience, gave background details of songs without coming cross as worthy or academic, and played a gripping set of old, new, and down-home blues material which included everything from the title track to their new album Genuine Negro Jig (which is what the title says it is; a 19th-Century piece which had only survived in manuscript form) to the once banned 1950s sex'n'snacking ditty "Cornbread and Butterbeans", the live version of which rocked like a cradle in a hurricane, and got the audience stomping along with disturbing ferocity.
But the highlight of the evening was a banjo, fiddle and vocal beatbox version of Blu Cantrell's R&B single from 2001, "Hit 'Em Up Style." The trio not only made it their own, but they also made it sound as much a part of the tradition they have succeeded in revitalising, as any of the blues, jazz, and ragtime standards and obscurities they treated us to for the rest of the evening. Rhiannon even managed to overlay her generally pure and bright voice with some Southern soul gravel, as she stood up to belt out the middle eight, before quickly sitting again, like an errant school girl, to play her fiddle part.
Even their encore offers us further evidence of the band's versatility. It's a beautifully understated close-harmony reworking of Vera Hall Ward's gospel song "Travellin' Shoes", which may hint at the direction they'll go in next. So am I now a convert? Will I be seeking out more blue grass and American folk music? Maybe not, but I'll definitely be going to see them again, next time they're in town. But I'm sure they could even win over a hardcore death metal addict.
Official website. More information about Bush Hall. Find Carolina Chocolate Drops on Amazon