'The orchestra becomes the landscape': Annabel Arden on Opera North's concert staging of Aida |

reviews, news & interviews
'The orchestra becomes the landscape': Annabel Arden on Opera North's concert staging of Aida
'The orchestra becomes the landscape': Annabel Arden on Opera North's concert staging of Aida
The director on Verdi's late masterpiece in a war-torn contemporary setting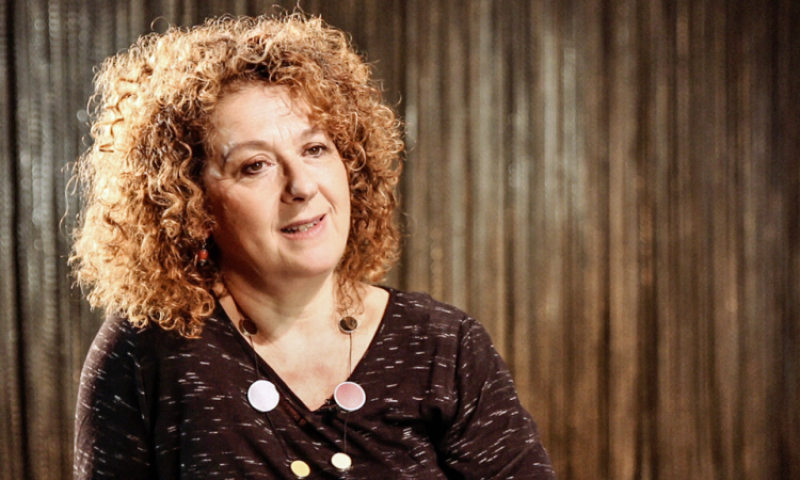 Annabel Arden: 'It's liberating to stretch the imagination by not having a set'
This will be the latest in Opera North's acclaimed concert stagings of large-scale works, which have previously included Wagner's Ring cycle, Puccini's Turandot and Strauss's Salome.
For
Verdi'
s Egyptian epic, we've recreated the team which brought
Turandot
to the concert stage, including myself as director, Sir Richard Armstrong as conductor, and designer Joanna Parker, who will be looking after all the visual aspects.
I find it exciting to treat iconic works like this because the performances offer a new way to experience classic opera. When you get rid of the proscenium arch, you feel very close to the singers; they are in the same space as the audience. Yet it is not a concert. The performers are inhabiting their roles fully. There might be quite physical staging, full costume, and certainly psychological and emotional depth. In Turandot, for example, we had a dancing skeleton (pictured below with the trio of "masks", by Tristram Kenton), a torture scene which involved some visceral action, and Turandot's giant throne, which collapsed.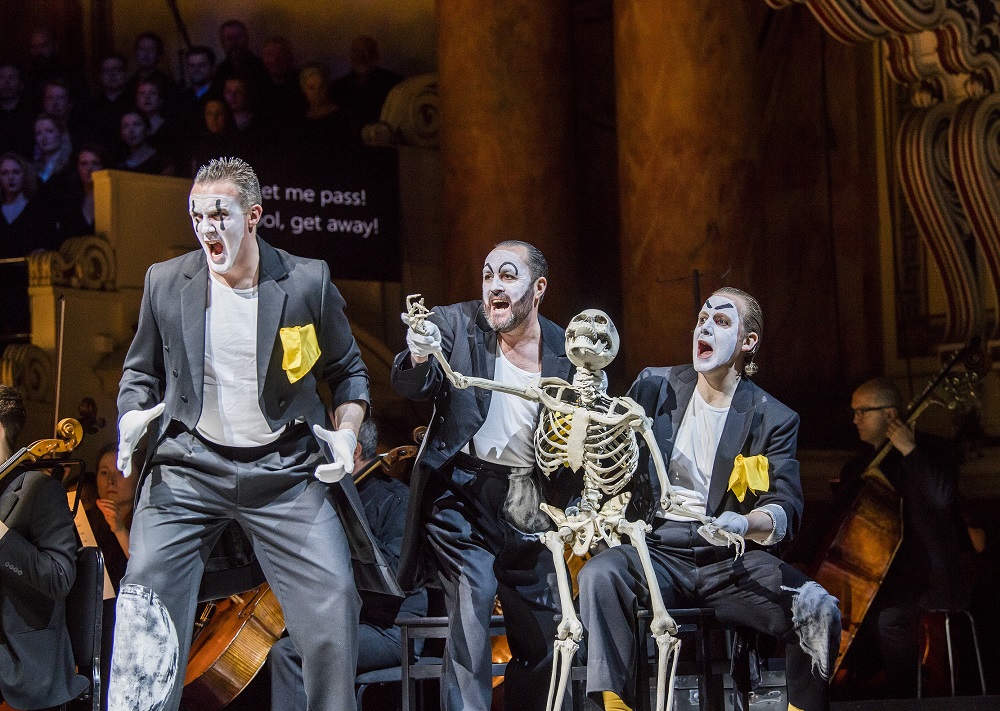 In these stagings, the orchestra becomes the landscape of the piece. Normally, most of the people in the audience are unable to see them as they are hidden in the pit, but so much of the drama is in their playing that it is truly thrilling to have them centre stage. Turandot, for example, has the most amazing percussion, and in Aida the famous trumpets are as exciting to watch as they are to hear. Added to the huge energy of the orchestra are dramatic lighting, video projections, and the intense presence and massed voices of the Chorus of Opera North.
It's liberating to stretch the imagination by not having a set; I can concentrate on character and the essential elements of the drama. In a sense it is Shakespearean: he didn't have "sets" at The Globe, and in the Prologue of Henry V he wrote, "Think when we talk of horses, that you see them." That is what these concert stagings are all about. They invite the audience to take an active role in the imaginative process.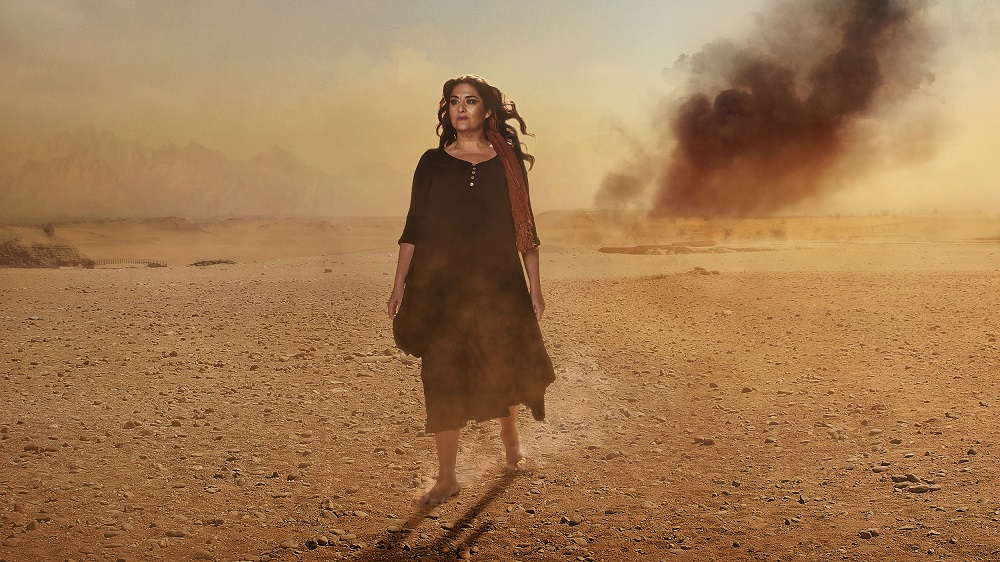 For this production, I am interpreting Aida as happening in a contemporary world where war is everywhere (publicity image pictured above). Aida's emotional landscape is also a very interior one; she is very close to death and experiences exile and loss most intensely. We only have to turn on the TV – or look around us – to see many situations today which could be Aida's. Jealousy, ambition, patriotism and family conflict are eternal human experiences, and the focus in our production will be on the characters' relationships with each other.
Most people will know Aida's big triumphal march, but I love the delicate music, of which there is a surprising amount. There's also extremely atmospheric music which evokes heat and night, as well as Aida's beautiful and sad arias. The final duet where you can hear the singers literally run out of air in the tomb is extraordinary. There's such a range of sounds and dynamics in this opera, it will be interesting how they translate in the various venues where we're performing it.