Classical CDs Weekly: Borenstein, Debussy, Fauré, Longleash |

reviews, news & interviews
Classical CDs Weekly: Borenstein, Debussy, Fauré, Longleash
Classical CDs Weekly: Borenstein, Debussy, Fauré, Longleash
Orchestral music from Oxford and Berlin, plus contemporary piano trios from New York
Saturday, 28 October 2017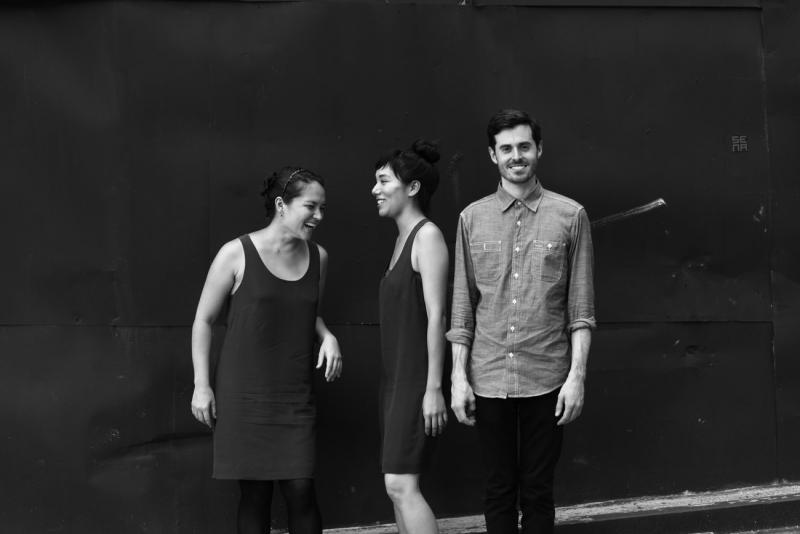 Discombobulating but compelling: Longleash
Nimrod Borenstein: Violin Concerto, The Big Bang and Creation of the Universe, If You Will It, It Is No Dream Oxford Philharmonic Orchestra/Vladimir Ashkenazy, with Irmina Trynkos (violin) (Chandos)
Proof of modern music's dizzying variety is found on this beguiling disc. And as much as I could sit for hours wallowing in Morton Feldman's collected works for solo piano, I'm far from immune to accessible contemporary music with personality. Nimrod Borenstein writes in this disc's booklet of his longing for listeners to recognise his distinct compositional voice. Without being simplistic, we're talking rhythmic sharpness, harmonic clarity and luminous orchestral colour. And in case you're nervously wondering whether this music is vacuous new age guff, trust me. It's not. Take the most recent work here, Borenstein's 2013 Violin Concerto, a substantial four-movement work brimming with memorable ideas. Hopefully you'll be hooked within seconds, the quickfire solo writing and percussive ostinati immediately involving. You keep on listening because you want to know what will happen next, Borenstein understanding that there's more to composition than creating a personal "sound world" where naff all happens. This concerto knows where it's heading, the percussive denouement uniquely exhilarating. It's superbly played too, by Irmina Trynkos and the Oxford Philharmonic Orchestra. The conductor, unexpectedly, is the great Vladimir Ashkenazy, utterly unfazed by the music's technical difficulties.
He's similarly confident leading these players through two purely orchestral works. The earliest is the dauntingly titled The Big Bang and Creation of the Universe, its three sections "a reflection on both the Book of Genesis and recent scientific thinking on the origins of the universe." Scary – though I first listened blind, relishing the nifty writing for vibraphone and the music's unpretentious sense of fun. If You Will It, It Is No Dream's nine minutes whizz by, a propulsive, richly scored outpouring of musical energy. A terrifically entertaining, optimistic disc, performed with abundant zip and pizzazz.
Debussy: La Mer, Arriettes Oubliées, Fauré: Pelléas et Mélisande Deutsche Symphonie-Orchester Berlin/Robin Ticciati, with Magdalena Kožená (mezzo-soprano) (Linn)
Robin Ticciati's Linn recordings with the Scottish Chamber Orchestra share a fiery intensity, the leanness of sound brilliantly serving the music. This new release, the first made with Ticciati's Deutsche Symphonie-Orchester Berlin, shows him relishing this orchestra's refulgent tone. I was won over within seconds by the sumptuous string sound in the prelude to Fauré's neglected opera Pénélope. You can understand why this delectable, Wagnerian music has fallen by the wayside, the work contemporaneous with Stravinsky's Rite and Debussy's Jeux. We think of Fauré as a quintessentially 19th century figure, though he actually outlived Debussy by six years. More Fauré comes in the shape of the suite drawn from his incidental music to Pelléas et Mélisande, wonderfully played, the flute solo in the "Sicilliene" ravishing. Fauré's score was written at the same time as Debussy's opera, and Paul Roberts' lucid sleeve note outlines the sometimes fractious relationship between the two composers.
Debussy's music fills the rest of the disc. Ticciati's La Mer is outstanding. The orchestral playing is superb (listen to the lower strings 2'50" into the first movement) and Ticciati's approach combines steely rigour with winning impetuosity. This "Jeux de vagues" really glitters, and the work's final minutes are overwhelming. Ticciati sensibly reinstates the spiky trumpet fanfares which Debussy excised near the close: play this at full volume and you'll taste the salt. As a bonus, we've Brett Dean's idiomatic orchestrations of Debussy's song-cycle Ariettes oubliées, sung with some relish by Magdalena Kožena. "Chevaux de bois" is a boisterous highlight.
Longleash: Passage Longleash (Pala Garcia, violin; John Popham, cello; Renate Rohlfing, piano) (New Focus Recordings)
Mention "piano trio" and one thinks of Haydn, Schubert and Brahms, with a hard-working pianist sporadically accompanied by violin and cello acting as soprano and bass. New York's Longleash (named after the CIA's covert promotion of avant-garde art and music after WWII) are on a mission "to form a progressive identity for this traditional instrumentation", commissioning new works from young composers. Five of them are included on this debut disc. Christopher Trapani's brief Passing Through, Staying Put has the strings dominant, the piano contribution brittle and fragmentary. John Popham's blustery cello interjections enliven the spare second half. More radical still is Clara Ianotta's disquieting Il colore dell'ombra, the violin and cello detuned and muted, the pair pitted against low, sepulchral piano notes. The playing is fearlessly accomplished, the most outré effects realised with confident ease.
A Brazilian artwork inspired ver_flies_sen by Yukiko Watanabe, the sharp, piercing string sounds suggesting shafts of light reflecting off the ceramic tiles in Adriano Varejão's painting. Juan de Dios Magdaleno's Strange Attractors is another discombobulating exploration of avant-garde techniques, an unsettling musical conversation which entertains as much as it alarms. And Francesco Filidei's Corde Vuote takes us from fierce, dense dissonance to the clear open strings of the title. Longleash are ideally persuasive in each piece: this disc isn't easy listening but it's consistently involving and beautifully recorded.
Play this at full volume and you'll taste the salt
Explore topics
Share this article