Classical CDs Weekly: Montanari, Sibelius, Stephen Kovacevich |

reviews, news & interviews
Classical CDs Weekly: Montanari, Sibelius, Stephen Kovacevich
Classical CDs Weekly: Montanari, Sibelius, Stephen Kovacevich
Baroque violin music, Finnish symphonies and a birthday tribute to a keyboard giant
Saturday, 31 October 2015
A youthful, well-coiffed Jean Sibelius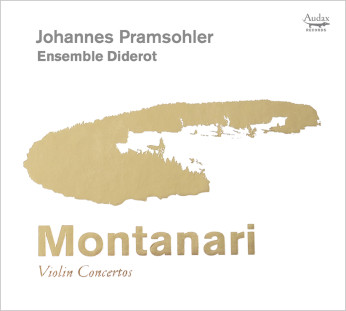 Montanari: Violin Concertos Johannes Pramsohler (violin and director), Ensemble Diderot (Audax Records)
Versatile baroque violinist Johannes Pramsohler's latest act of musical exhumation introduces us to one Antonio Maria Montanari, a violinist and composer active in 18th century Rome. Born in Modena in 1676, he was thrown into the spotlight after Corelli's death in 1613, stepping into the older composer's role as a capo, an organiser and recruiter of musicians in the city. Montanari became an influential teacher, but his status as a composer has been forgotten, largely because so little of his music was published. Pramsohler gives us six of his violin concertos. They're not earth-shattering but each one is concise, extrovert and highly enjoyable. The best of the six are four-movement works, each one opening with an expansive slow introduction. Montanari's Op. 1, No. 6 is typical, its lofty Adagio e staccato the prelude to a zingy contrapuntal Allegro. An austere Largo makes the ensuing Allegro's energy more of a relief. Several of Montanari's slow movements are sublime: that in the "Dresden" concerto is a belter, the suspensions enough to melt the hardest of hearts.
There are some wonderfully quirky ideas – the punchy unison notes which kick off Op. 1, No. 1 are striking, and the same concerto's Amoroso slow movement deserves to be far better known. One hopes that Montanari's star is in the ascendant. Michael Talbot's sleeve notes usefully remind us that "music does not become better from the sheer fact of being rediscovered", while highlighting Montanari's technical strengths. Pramsohler's playing and direction are exemplary: you can't imagine anyone making a better case for this repertoire, and he's handsomely supported by his Ensemble Diderot. If you're tired of Vivaldi's Four Seasons, look no further.
Sibelius: Symphonies 1-7 Berliner Philharmoniker/Sir Simon Rattle (Berliner Philharmoniker Recordings)
How much you enjoy this set will depend on how you expect this quirkiest of composers to sound. Complaining that these performances are too refulgent, too rich, is missing the point; you suspect that Sibelius would have been more than happy to hear them played with this level of commitment and accuracy. It's worth investing in a new Warner box containing the symphonies in pioneering recordings made in the 1920s and 1930s. Where, despite the scratchy mono sound, the impulsive, romantic approach of conductors like Robert Kajanus and Georg Schnéevoight isn't a million miles away from that taken by Sir Simon Rattle. The Berlin Philharmonic can produce a massive sound, but these live recordings never sound overbearing. And if you possess Rattle's earlier Birmingham cycle, you'll want to hear what's changed. Symphonies 1 and 2 are much more successful; speeds are more convincing and the transitions are smoother. No. 1's Scherzo is miles better here, at times sounding like an offcut from a Tchaikovsky ballet. Rattle's full-blooded rendition of the finale's big tune does the job for me, and there's another terrific moment near the end of No. 2's Allegretto, the burnished brass roaring out under string trills. Incredibly, this orchestra had never played No. 3 before Rattle's arrival. Hearing such weighty lower strings dig into the opening theme may raise eyebrows, but this is a lean, sure-footed performance with a blazing finale.
The earlier CBSO account of No. 4 is arguably stronger, the orchestra's leaner timbre more appropriate. The slow movement's climax is a little overcooked, but hard to resist. There's a strong version of No. 5, with an exhilarating first movement scherzo section. Winds excel in No. 6's third movement, Rattle making the most persuasive case for this unfairly neglected work. No. 7's anguished C major conclusion left me needing a quiet sit-down. If you love this music, you need to hear this set. All brilliantly recorded and handsomely packaged. The box also contains a pair of Blu-ray discs, the symphonies in high-definition video or higher resolution sound. There's a fascinating hour-long interview with Rattle, also available on the orchestra's website if you don't have a Blu-ray player.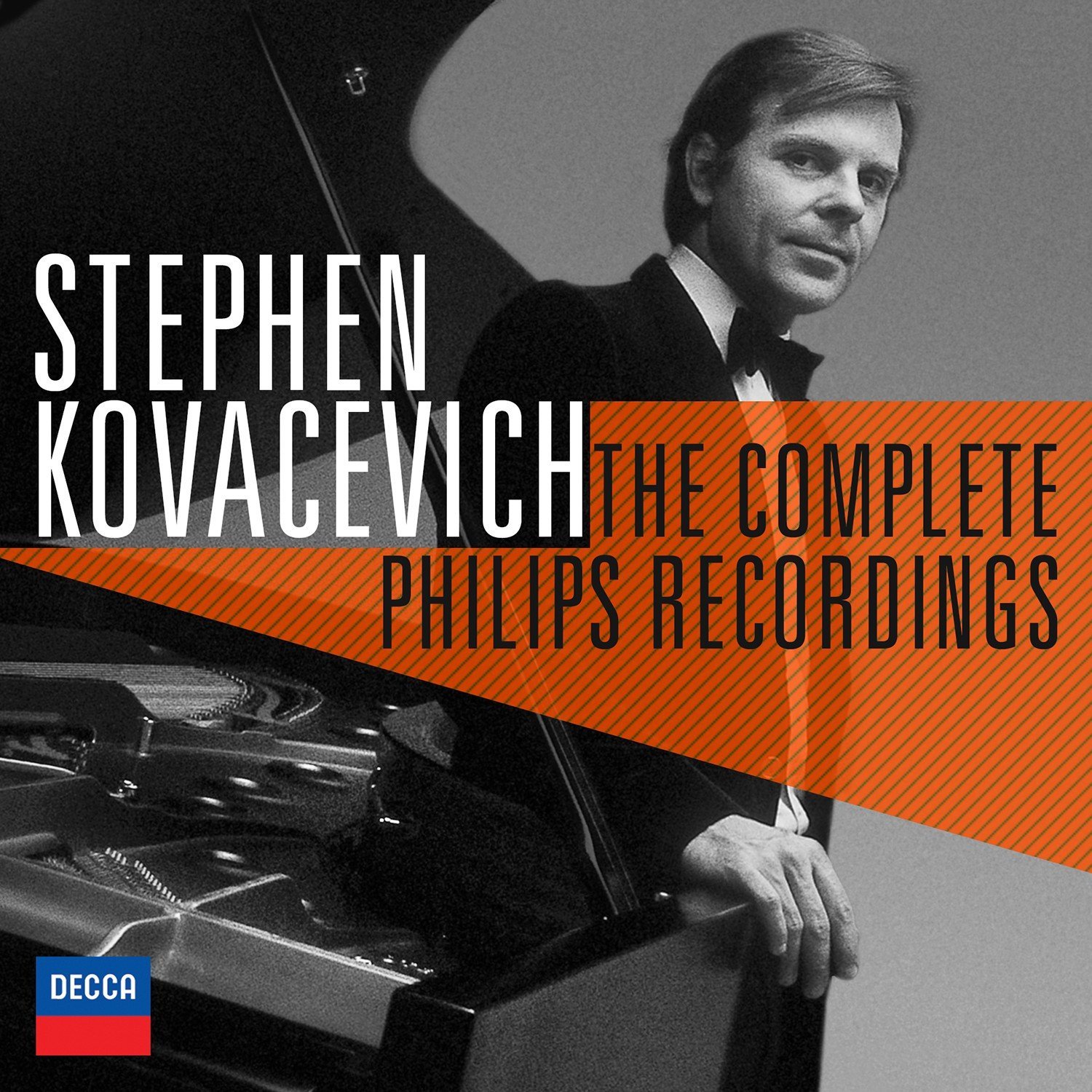 Stephen Kovacevich: The Complete Philips Recordings (Decca)
Decca have released this 25-disc set in honour of Stephen Kovacevich's 75th birthday. It's consistently impressive; Philips's analogue sound has aged well, and the performances don't disappoint. On occasions it's like becoming reacquainted with old friends; Kovacevich's Grieg/Schumann concerto disc has scrubbed up well, and few pianists extract so much fun from Beethoven's three sets of Bagatelles. The Beethoven concertos are very sweetly accompanied by Colin Davis's BBC Symphony Orchestra, with Davis and the LSO supporting lively accounts of the two Brahms concertos. The D minor work is thrilling, its brooding introduction among the best on disc. Five discs of Brahms's solo piano music are enthralling, including multiple sets of the Op. 117 Intermezzos and the Op. 119 Klavierstuck. Comparing recordings from 1968 and 1983 is fascinating, the later versions subtly slower and deeper. Four late Mozart concertos are up there with the best, easily as elegant as those by Murray Perahia. There's an attractive Chopin selection, and a delicious Dvořák Piano Quintet.
Kovacevich's excursions into 20th century music are similarly thoughtful and intelligent. The three Bartók concertos sizzle, helped by Davis's vibrant backing, and a famous account of the wonderful Sonata for two pianos and percussion has him paired with his then wife, Martha Argerich. Never has this potentially thorny work sounded so fresh, so approachable, and the balance between pianos and percussion is perfect. Why can't all recordings sound this good? Debussy's En blanc et noir is a miracle of coordination. A collection of solo Bartók pieces is joyous; percussiveness never obscuring the music's poetry. A welcome bonus is Kovacevich's recording of Richard Rodney Bennett's Piano Concerto No. 1. It has an exquisite Bergian slow movement, and it's coupled with Bennett's easy going Jazz Calendar, showcasing this versatile composer's flipside. Good notes and classy presentation make this a mandatory purchase.
Why can't all recordings sound this good?
Share this article