George Ezra, O2 Academy, Brixton |

reviews, news & interviews
George Ezra, O2 Academy, Brixton
George Ezra, O2 Academy, Brixton
The ubiquitous singer's voice cuts through a poor sound system
Saturday, 21 February 2015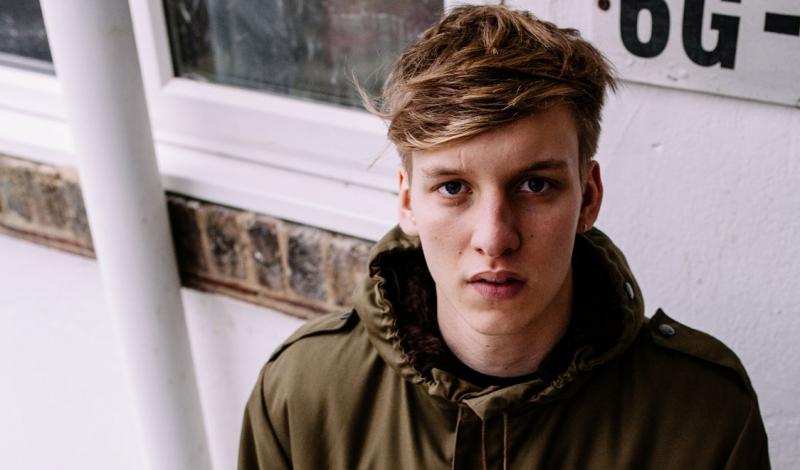 Ezra: thundering baritone
Well, the vocals were certainly formidable...but what else would you expect? As a teenager George Ezra says he would listen for hours to his dad's Leadbelly albums, whilst gazing at sleeve notes that read: "This voice is so big you may need to turn your record player down." That was Ezra's inspiration. Last night his own voice was sufficient to fill Brixton Academy.
The 21-year-old arrived on stage in a blaze of spotlights looking tall and preppy. He walked to a spot just left of centre and launched into the jaunty "Cassy O'". The young and thirsty crowd – the room had more than something of the student union about it – was soon silenced by the presence of Ezra's thundering baritone. It can't have hurt either that Ezra had included so many singles high up the order. Amongst them the laid-back, lightweight reggae of "Listen to the Man" and the more sophisticated pop-rocker, "Blame it on Me". And throughout the first five tracks the band remained breezy whilst the acoustics sat on the right side of passable.
When "Budapest" finally arrived everything changedThen came time for a more serious appraisal of Ezra's craft. The solo spot started with a reading of "Over the Creek" that could have easily been brooding. The pace was slow and the voice suitably rough-edged. But regrettably the guitar was also rumbling so much around its bass end, it half-ruined the song. Next up, the singer's cover of Dylan's "Girl from the North Country" was much sweeter.
When the band returned, though, gremlins had attacked the sound desk. A cover of Macy Gray's "I Try" took the original husky vocals and dropped them by about three octaves. All that bass going through the sound system just turned it to mud. It got worse on "Breakaway", and "Spectacular Rival", with the bass guitar distorting badly. For those who didn't already know these numbers – a couple of the more ambitious compositions – this just became an opportunity to go to the bar.
When "Budapest" finally arrived everything changed. It was greeted rapturously. Indeed, someone more cynical than I might have concluded it was the only song 20 per cent of the crowd really knew. Still, familiarity could only partly account for its success. It's an undeniably infectious tune. The sound had improved too and, in the stalls, arms were waving vigorously.
The encore comprised three further songs with the evening closing on Ezra's Leadbelly impression. The impressive blues-rock of "Did You Hear the Rain?" made me think that's it's all too easy to draw comparisons between Ezra and other young revivalists like Jake Bugg, and Michael Kiwanuka, but this is really more like Paolo Nutini. And if Nutini has shown us anything it's that with the right voice and enough perseverance, young character singers can soon progress triumphantly beyond the karaoke phase.
The young and thirsty crowd were soon silenced by the presence of Ezra's thundering baritone
rating
Share this article