The Trip to Italy, BBC Two |

reviews, news & interviews
The Trip to Italy, BBC Two
The Trip to Italy, BBC Two
Destination fundament: ironists Steve Coogan and Rob Brydon are back on tour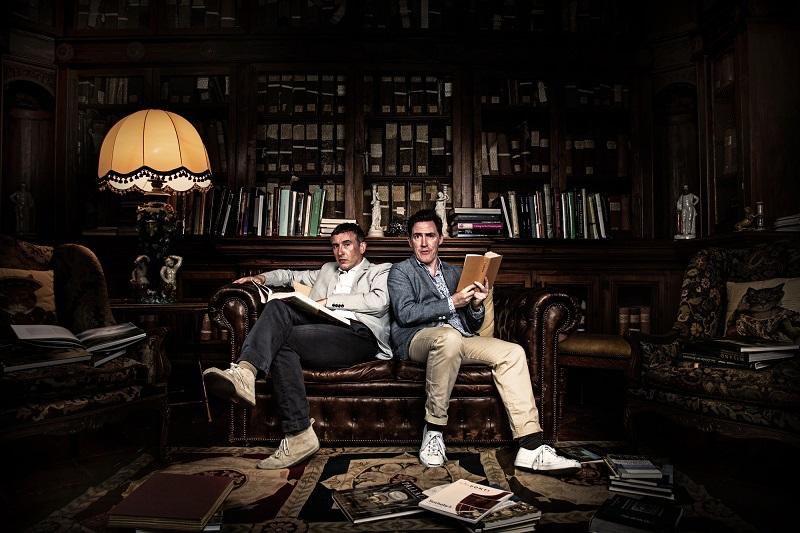 Trip advisors: Steve Coogan and Rob Brydon
The Trip is a hall of mirrors put together with the help of Heath Robinson. It's a comedy vehicle in which pretty much the only thing that's real is the actual vehicle. The stars are two impersonators who above all impersonate themselves. Their quest as they drive between high-end restaurants is to submit a series of reviews to The Observer, which will of course never be written. This is a trip also in the pharmaceutical sense.
The first series took Steve Coogan and Rob Brydon around the north-west, where the former comes from. The second series resists the lure of the latter's homeland, although Brydon is pleased to note the similarity of the Welsh and the Italian landscapes. Instead the pair are for six episodes to be found motoring down the peninsula in a convertible Mini. The combination of car and country naturally segued into blow-the-bloody-doors-off territory, though this is far too complex and tortuous a show to riff on The Italian Job without first investigating the idea of mimicking Michael Caine from every conceivable angle.
The Trip also yearns to be a comedy with a degree in literature
And so with all the other randomly accumulating gags. At the end of a dense half-hour, it's difficult to know whether The Trip to Italy is in fact purely pleasurable. A travelogue featuring mimicry and improv, it comes at you like a doctoral thesis in metatextuality and ironising self-subversion. So it keeps you on your toes, but there is also the suspicion that the protagonists derive more joy from navigating the crannies of their own fundament than an audience ever can even at its most compliant and obsequious.
Coogan has resumed his turn as a sullen and self-aggrandising version of himself, while Brydon rejoices in his good luck to be the voice of quite so many lucrative advertising campaigns. Never has this much cake been had and eaten. But then it is frequently brilliant. While the old favourites are rolled out inside pairs of inverted commas – alongside Caine, please welcome back Ronnie Corbett, Al Pacino and Terry Wogan – there are new voices. A splendid adlib in the first episode examined the inaudibility of Tom Hardy in the Batman movies.
The Trip also half-heartedly aspires to be a comedy with a degree in literature. Where the first series trod in the footsteps of Wordsworth and Coleridge, we can now expect regular allusions to Shelley and Byron, though so far there seems little evidence that Coogan and Brydon have anything to say about either beyond the usual stuff about drowning, sodomy and incest. Yet like proper poets, they are not afraid to glimpse into the depths as they contemplate the invisibility that steals up on men in midlife. The joke is that they are being invisible in front of millions on the BBC.