Listed: Sitcoms that became movies |

reviews, news & interviews
Listed: Sitcoms that became movies
Listed: Sitcoms that became movies
Knowing me, knowing Vue! The Alan Partridge film is finally here, but which other sitcoms have successfully made the jump to the big screen?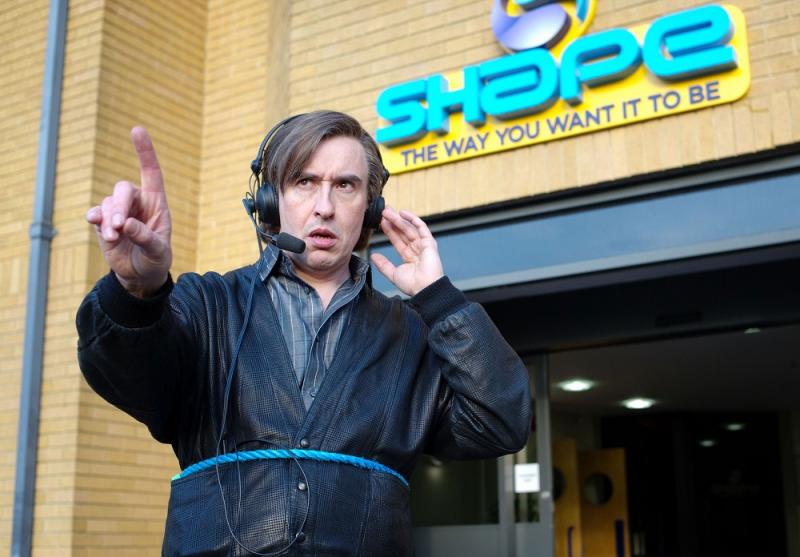 Cinema killed the radio star?
This week sees the release of the eagerly anticipated Alan Partridge film, Alpha Papa. And while there are those of us who simply cannot wait to cringe along with Norwich's favourite talk radio host, there is a rather vocal minority that are indignant at having their favourite sitcom sullied by the limitations of the movie format. While it would be churlish to judge a film on the basis of an innate distrust of the movie-making business, a precedent has been set when it comes to much-loved comedies making that considerable leap to the big screen. We cherrypick a selection of films that have done just that, for better but mostly for worse.
Head (1968)
And now for something slightly different. The Monkees ruled both the airwaves and the silverscreen in the late 1960s. Eager to distance themselves from cheeky personas and bubblegum pop and make a mark on a counterculture in full swing, they made a movie that is perhaps the most perfect example of a vanity project. Head was co-written and directed by a then relatively unknown Jack Nicholson, and sees the boys parade through a range of movie tropes while gleefully demolishing the fourth wall: randomly attacking other actors, wandering off set and addressing the audience directly. It was a brave attempt to break the shackles of their television show and gain the respect of peers, but perhaps they should have waited until the sequel to drop heavy psychedelia and existentialist themes on pre-pubescent fans.
Are You Being Served? (1977)
Cult British sitcoms of the Sixties and Seventies have remained fertile ground for the movie industry for years now. Unfortunately they don't have a good track record. Case in point: Are You Being Served? Transplanting the staff of Grace Brothers to sunny Spain may have seemed like a stroke of genius at the time but watching it now, the humour feels so forced that it wouldn't be surprising to find a producer out of shot wildly gesticulating at Captain Peacock with a handgun. Now that would be amusing.
Beavis & Butthead Do America (1996)
Here we have a fine example of a movie taking a popular television format, removing its most recognisable and enjoyable features and ruining what made the programme so watchable in the first place. Mike Judge's film version of the MTV mainstay dumps the barbed deconstruction of the music video era, instead focusing on the titular protagonists who sleaze their way around America after having their television stolen. Here's hoping they find it so they can get back to watching music videos.
South Park: Bigger, Longer & Uncut (1999)
Leave your sense of good taste at the entrance and you are guaranteed to enjoy the most savage and hilarious send-up of censorship and American politics ever committed to celluloid. A campaign to curb the rise in profanity in South Park's youth leads to the boys' favourite flatulence-fixated comedy duo Terrence and Phillip's film being banned from cinemas. This leads to a war between Canada and the USA that threatens to destabilise the world, while Satan and Saddam Hussein (who are lovers, naturally) seize this opportunity to achieve world domination. It is impossible to keep up with the profanity in this film, but we would wager it is roughly equal to the RPM's at which Mary Whitehouse is spinning in her grave.
The Spongebob Squarepants Movie (2004)
When it comes to animation that deliberately blurs the line between appealing to its more traditional fanbase of pre-teens and a more mature audience, there is no better show than Nickelodeon's Spongebob Squarepants. Charming and weird in equal measure, 2004's film version is no different and so an unexpected delight. The main departure is the A-list voice talent and of course a cameo from David Hasselhoff.
The League of Gentlemen's Apocalypse (2005)
Here we unfortunately encounter a prime example of a movie adaptation that should never have seen the light of day. Riding high off the cult popularity that The League of Gentlemen enjoyed in the early 2000s on the BBC, a movie spinoff was almost guaranteed. The show possessed all the right ingredients for a successful adaptation, its own distinct comedic identity, colourful characters, catchphrases galore, so what went wrong? Sadly, the film lacks the special stuff that made the television version so enjoyable. A convoluted plot involving the protagonists invading our world to stop the real-life writers attempting to kill off the show made it hard to watch - a shame.
In the Loop (2009)
A blacker-than-black comedy from the writers and creators of the superb political comedy The Thick of It, In the Loop shines a light on the murky world of political intrigue and petty namecalling within the Special Relationship. So eerily true to life the show was, it even introduced words into our lexicon, such as the the sublime "omnishambles". The film set a high benchmark for future political satire. More importantly though, it inspired thousands to pick up swearing again.
The Inbetweeners Movie (2011)
There is often a disparity between what directors think their audience wants to see in a movie of a TV comedy and the reality. The Inbetweeners Movie is an exception, understanding that its audience want little deviation from the format, they just want it bigger. Bigger here means cranking up the puerility and tackling that rite of passage, the lads' holiday. Relocating the action to that Mediterranean den of iniquity, Malia, The Inbetweeners Movie is a joy throughout, sticking to its strengths and not overreaching.
Subscribe to theartsdesk.com
Thank you for continuing to read our work on theartsdesk.com. For unlimited access to every article in its entirety, including our archive of more than 10,000 pieces, we're asking for £3.95 per month or £30 per year. We feel it's a very good deal, and hope you do too.
To take an annual subscription now simply click here.
And if you're looking for that extra gift for a friend or family member, why not treat them to a theartsdesk.com gift subscription?