Listed: Female buddy crimebusters |

reviews, news & interviews
Listed: Female buddy crimebusters
Listed: Female buddy crimebusters
Busted! 'The Heat' is on as good cop/mad cop Sandra Bullock and Melissa McCarthy pair up. But which other lady duos have solved crimes?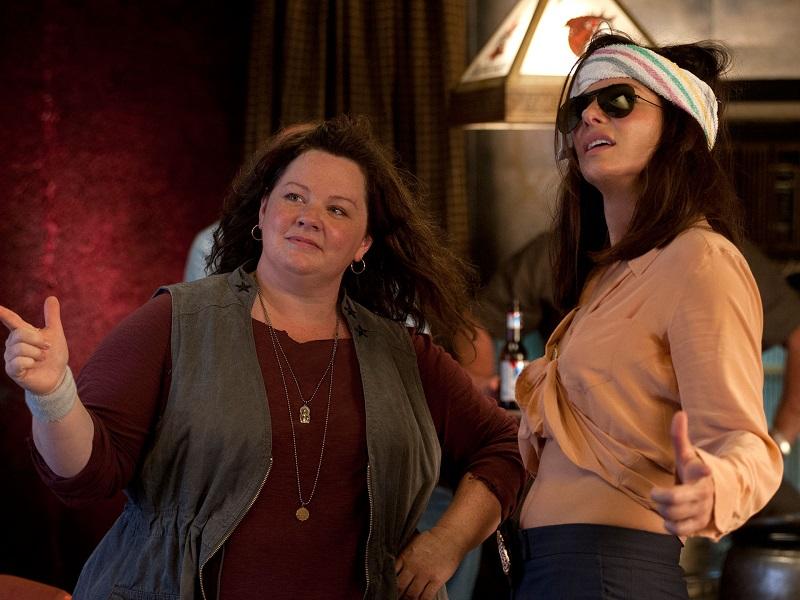 Doing it for themselves: Melissa McCarthy and Sandra Bullock fight crime in 'The Heat'
There's good cops and bad cops, hard cops and soft cops, old cops and young cops, funny cops and straight cops, maverick cops and by-the-book cops. The pairings are legion, the permutations endless. The movies teem with buddy cops, unlike paired with unlike to bring down bad guys. They've all pretty much got one thing in common: it's a guy thing. Yes, when it comes to reeling in the guilty parties, not a lot of sisters get to do it for themselves.
The release of
The Heat
, a shoo-in as this summer's big comedy hit, has found us trawling through the archives to celebrate other instances of female buddy crimebusters on big screen and small. Veronica Lee, Adam Sweeting, Graham Fuller and Jasper Rees cast an eye over a motley crew in this week's Listed.
Cagney and Lacey (1981-88)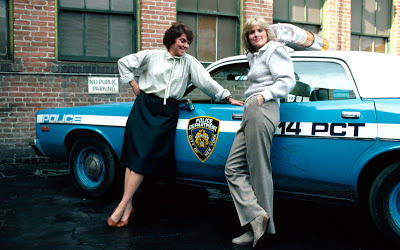 The ne plus ultra of the genre. Mary Beth Lacey and Christine Cagney are two seemingly mismatched partners – Lacey (Tyne Daly) is a suburban married detective (whose husband does the childcare, very ahead of its time), Cagney a hard-drinking singleton who learned her trade from her old-school cop dad - fight crime in a New York City precinct. Loretta Swit (of M*A*S*H fame) played Cagney in the first series, but it was when Sharon Gless replaced her in the second that the show took off – and, incidentally, became essential viewing for all nascent lesbians. It was the first TV series where much of the action took place in the ladies' room, where the protagonists often discussed work and personal matters. VL
Feds (1988)
Daniel Goldberg's comedy is about another mismatched pairing who through cooperation and pooling their resources win the day. Ellie De Witt (Rebecca De Mornay) is a former US Marine who doesn't have the grades to pass her FBI exams, but fortunately during the training process she's allocated a room share with Janis Zuckerman (Mary Gross), brainy but physically weak. In a paint-by-numbers story, together they outsmart the male recruits and a hardass sergeant to pass their training. VL
Rosemary and Thyme (2003-6)
The dreadful pun in the title says it all. Rosemary Boxer (Felicity Kendal) is a plant pathologist and Laura Thyme (Pam Ferris) a gardener and former police officer, and they join forces to solve crimes in seemingly idyllic settings of old houses and grand gardens, using their day jobs as gardeners to eavesdrop and search for clues at scenes of crimes. With its twee settings and preposterous stories the show may have looked pretty and it pleased the green-fingered brigade, but it limped along for three seasons before being sent to the great mulcher in the sky. VL


Feel the Force (2006)
Sitcom starring Michelle Gomez and Rosie Cavaliero as Bobbins and Frank, equally incompetent, stupid and immoral police officers. Bobbins, terminally zealous, is all elbows and steely grimaces, Frank (Cavaliero) is lazy, vain and unmotivated. Even if the pair of them do by fluke get anything right in the course of their duties, there is always the glass ceiling in the form of a terrifying boss, Sergeant Beesley, a statuesque Wagnerian blonde (Leigh Zimmerman) who doesn't believe in having other women on the force. Written by Georgia Pritchett. Not commissioned for a second series. JR


Rizzoli and Isles (2010-)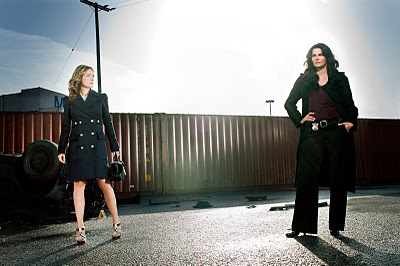 Not quite a pair of cops, but a formidable double act nonetheless - Angie Harmon plays Boston detective Jane Rizzoli, who has formed a close personal and professional bond with medical examiner Maura Isles (Sasha Alexander). Their crimebusting exploits are based on the novels by Tess Gerritsen, which contain a hefty portion of gruesome violence, sadism and obligatory serial killer weirdness. Good supporting cast though, not least Lorraine Bracco as Rizzoli's bossy and demanding mother, Angela, and Donnie Wahlberg as Lieutenant Joe Grant. AS


Scott & Bailey (2011-)
Precious little policing ever seems to get done by the Manchester murder squad where detective Janet Scott (Lesley Sharp) and Rachel Bailey (Suranne Jones) ply their collar-feeling trade, but Scott & Bailey has thrived thanks to some cracking screenwriting by Sally Wainwright and the show's evolution into a kind of workshop for top-flight actresses. Scott & Bailey themselves have to shoulder Sisyphean quantities of domestic crisis, romantic turmoil and family catastrophe, but luckily they have Amelia Bullmore's stern-but-fair DCI Murray in their corner, while if you're lucky you might get a display of gobsmacking drunken outrageousness from Bailey's mother Sharon (Tracie Bennett). The men in the show are useless, feckless or crooked. AS
Polisse (2012)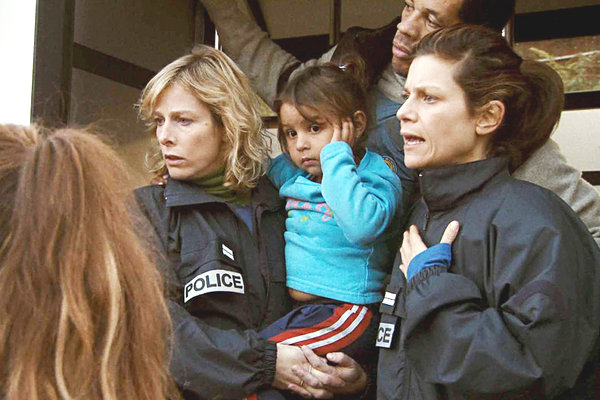 "Can we do a rape or gang rape? It'd be cooler for me," says one woman cop, weary from negotiating her children's custody, to another in Maïwenn's ultra-realist ensemble drama Polisse. The speaker, Nadine (Karin Viard), and her partner, Iris (Marina Foïs), work on a Paris child protection unit, their work bringing them into daily contact with pedophiles (including parents and grandparents), pimps, pornographers, gangs, junkie prostitutes, and their ravaged victims. Outwardly resilient, these law enforcers and their colleagues have seen too much too often: romantically minded Nadine is divorcing the husband she loves; blunt Iris is a suicidal bulimic sabotaging her own marriage: she eventually goes for Nadine's throat. Cagney and Lacey never had it so good. GF


The Heat (2013)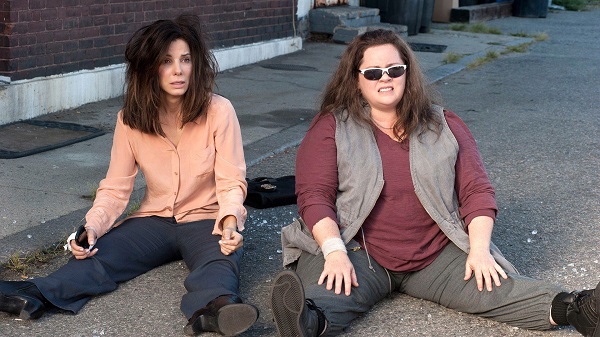 We have the storming commercial triumph of Bridesmaids (also directed by Paul Feig) to thank for the latest ladies to cop up. Melissa McCarthy, the film's standout turn, is now co-driver of her own comic vehicle alongside proven slapstick specialist Sandra Bullock. They play Ashburn and Mullins, a rogue combo thrust together because no one else wants to work with them. Ashburn (Bullock) is unpopular and Mullins (McCarthy) is borderline deranged. The strapline sets them up as good cop/mad cop, though there is also a thin cop/less thin cop riff. The Heat should lord it at the box office this summer. Will men find emasculation funny too? Well it's their turn. JR
Overleaf: watch the trailer to The Heat